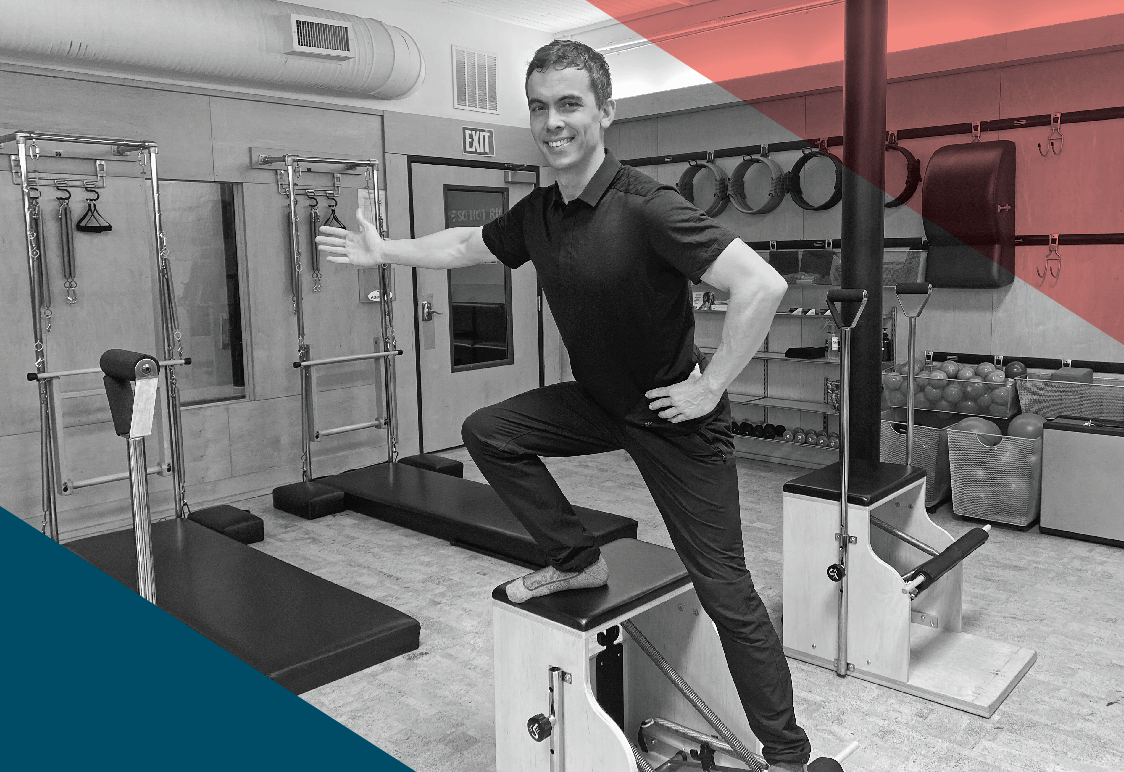 Intro to Pilates Series
WITH Brooke Howard and Dylan Cameron
Tuesdays at 1pm and Thursdays at 7pm
Oct 4 - Oct 25, Oct 6 - Oct 27, Nov 1 - Nov 29, 2022
START YOUR JOURNEY TOWARD PILATES PRO
Join this small group to explore the fundamentals of Pilates - including techniques, vocabulary, and understanding of the Pilates equipment training, including modifications for safety. In 4 weeks, you'll learn beginner and intermediate Pilate exercises while developing the foundational principles of control, centering, and concentration. Afterward, dive into our weekly Pilates equipment classes with confidence!
October 4-25
November 1-29 (skipping 11/22 - week of Thanksgiving)
Tuesdays with Brooke
1-1:55pm


October 6-27
Thursdays with Dylan
7-7:55pm
Both options in the Pilates Studio.
max capacity: 6
4-week series
$112 members
$124 nonmembers

VIP save extra 10%
Please sign up in Advance. 
About Brooke
Brooke was first introduced to Pilates for strength and conditioning as a young ballet dancer. She's been practicing since 2003, and completed her Peak Pilates certification program in 2017. For Brooke, it's a joy to share the benefits of Pilates with clients of all ages and stages. 
About Dylan
Dylan Cameron is a seasoned Pilates Instructor whose focus is applying classical techniques to an integrative methodology, in order to obtain objective gains in flexibility, strength, and endurance. With over 15 years of experience, Dylan is a conscientious trainer who emphasizes fundamental technique, flow, and a mindful approach to Pilates.