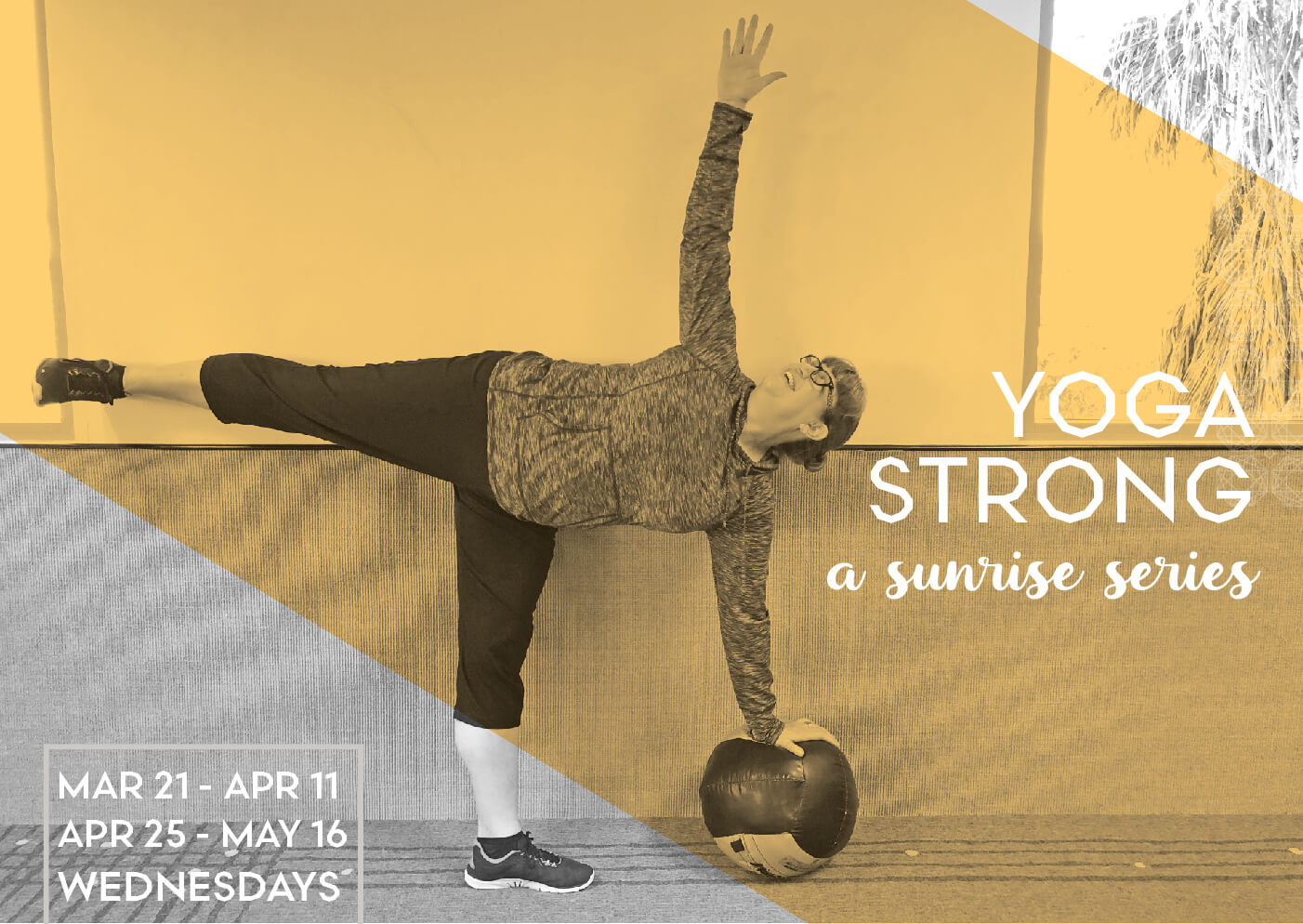 WITH Laurie Rourke-Korpi
6:30 a.m. Wednesdays
BUILD STRENGTH THROUGH MINDFUL MOVEMENT
Join other early risers in this four-week, small group strength series. Part strength training, part yoga class, Laurie will focus on exercises that challenge balance and core strength in a relaxed, supportive environment. Each week will build upon the next, progressing and holding poses a little longer, a little deeper to build strength.
Wednesdays at 6:30am
4 weeks
March 21-April 11 April 25-May 16
$112 members
$124 non-members
max 10, min 3
VIP members Extra 10% off
Meet Laurie
Laurie Rourke-Korpi is an Elite Level Personal Trainer whose yoga practice has saved her life on more than one occasion. She loves all kinds of movement and is passionate about helping clients work through setbacks to achieve an active, balanced lifestyle.