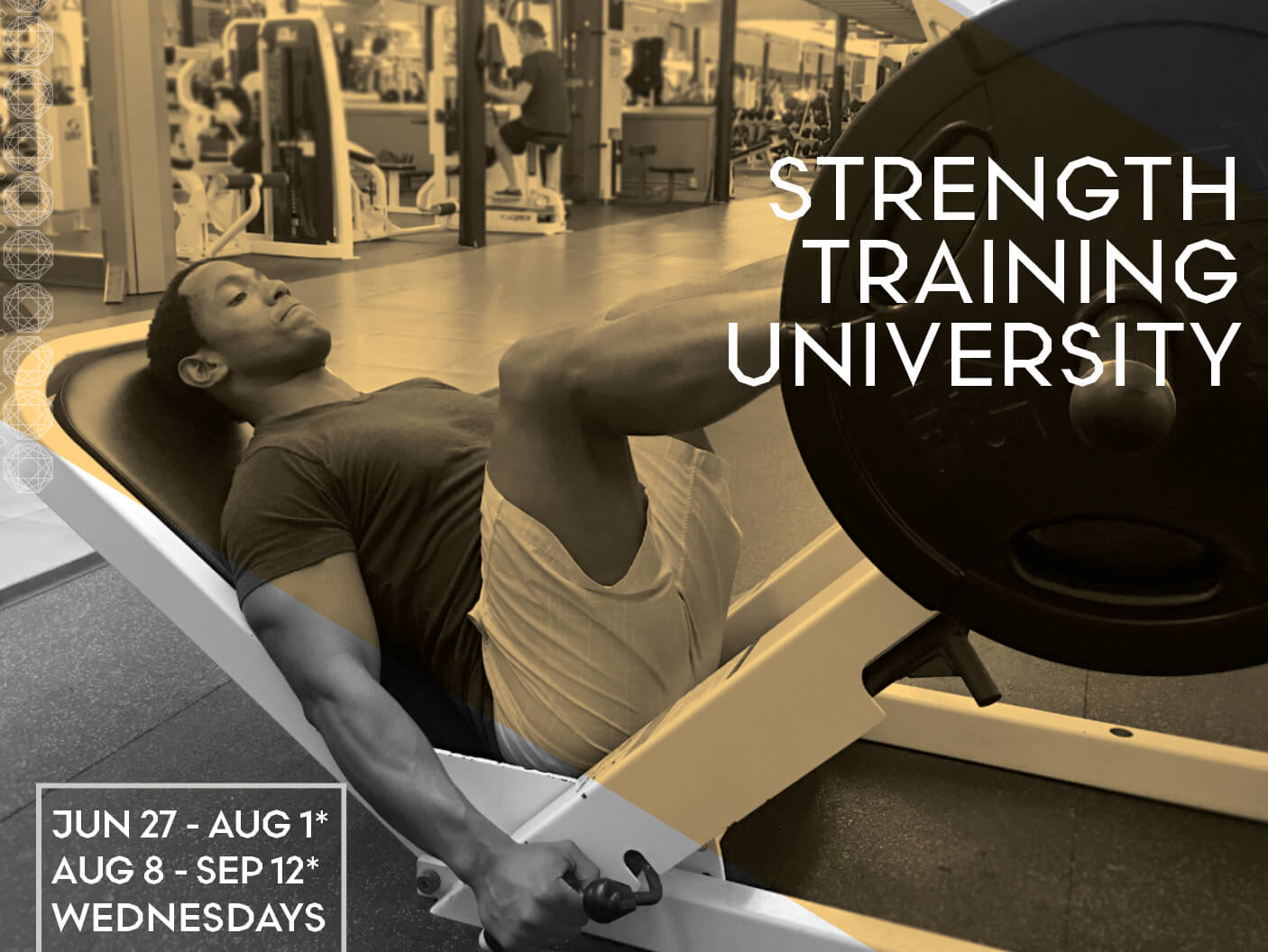 WITH Amid Archibald
4 p.m. Wednesdays
Strength Training U is a highly focused, super small group series will take your body back to school. Get your Masters in weight room form and manners. Working in a small group, partner format Amid will set you up for self-piloted strength workouts using our main gym weight equipment and plate equipment.
June 27-August 1
*no class July 4*
August 8-September 12
*no class August 15*
5 week program
$125 members
$155 non-members
limited to 6.