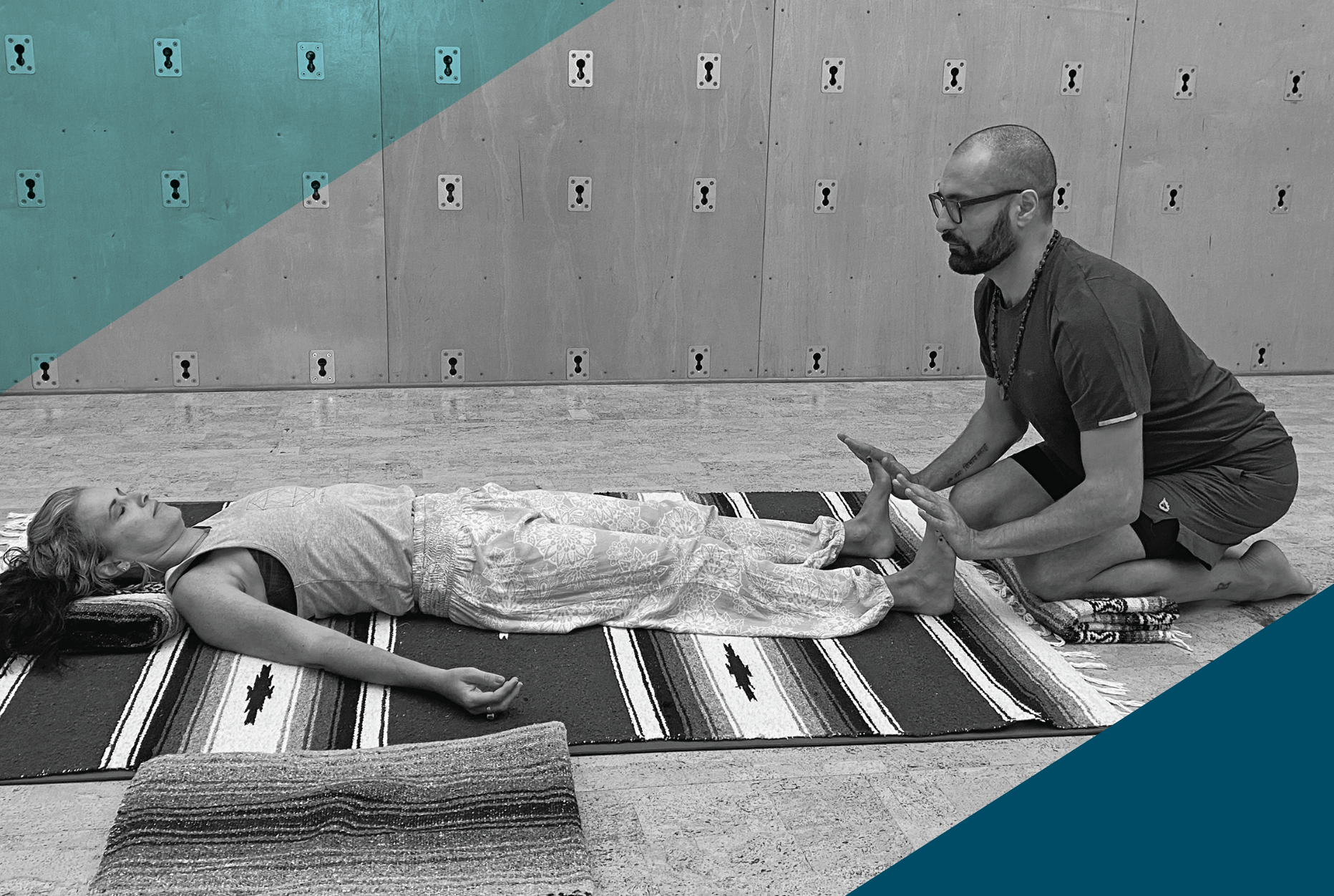 Introduction to Thai Yoga Massage Workshop
WITH Vanush Von Love
Saturday at 2:30pm

LEARN TO GIVE A BASIC THAI YOGA MASSAGE TO SOMEONE YOU CARE ABOUT
Thai Yoga Massage (TYM) is a full-body massage that is performed on a mat on the floor while wearing loose, comfortable clothing. It incorporates tai chi movements, rhythmic gestures, palm and thumb pressure along energy lines ("sen" lines), gentle stretching, and the conscious use of breathing. TYM can help reduce stress, increase mobility, improve overall physical health, and bring more energetic balance into the body. 
In this partner workshop, each person will have a chance to give and receive a guided Thai Yoga Massage sequence. Participants do not need prior experience, but need to be able to get down and up from the ground. Vanush will also provide printed directions and a Thai Yoga Massage sequence for participants to take home (to be able to do it again later on.)
Comfortable clothing and a water bottle are recommended - grab your lover, friend, or family member and join in this healing introductory workshop!
Saturday, October 7
2:30-5pm
Lotus Room
min 6 / max 20
Pricing
Member: Register individually $44
Non-member: Register individually $54
VIP discount 10%
About Vanush
It was a knee injury that resulted in Vanush finding yoga and bodywork and opening the door to a personal and professional path of self-discovery, growth, and healing. He completed his 200-hour yoga teacher training at Laughing Lotus Yoga Center followed by apprenticeships with Ali Cramer and Sheri Celentano. By combining his dance background and extensive training in various bodywork modalities and human anatomy, Vanush offers a style of yoga that helps students to find their breath, balance, and the profound wisdom that 'movement is medicine'.