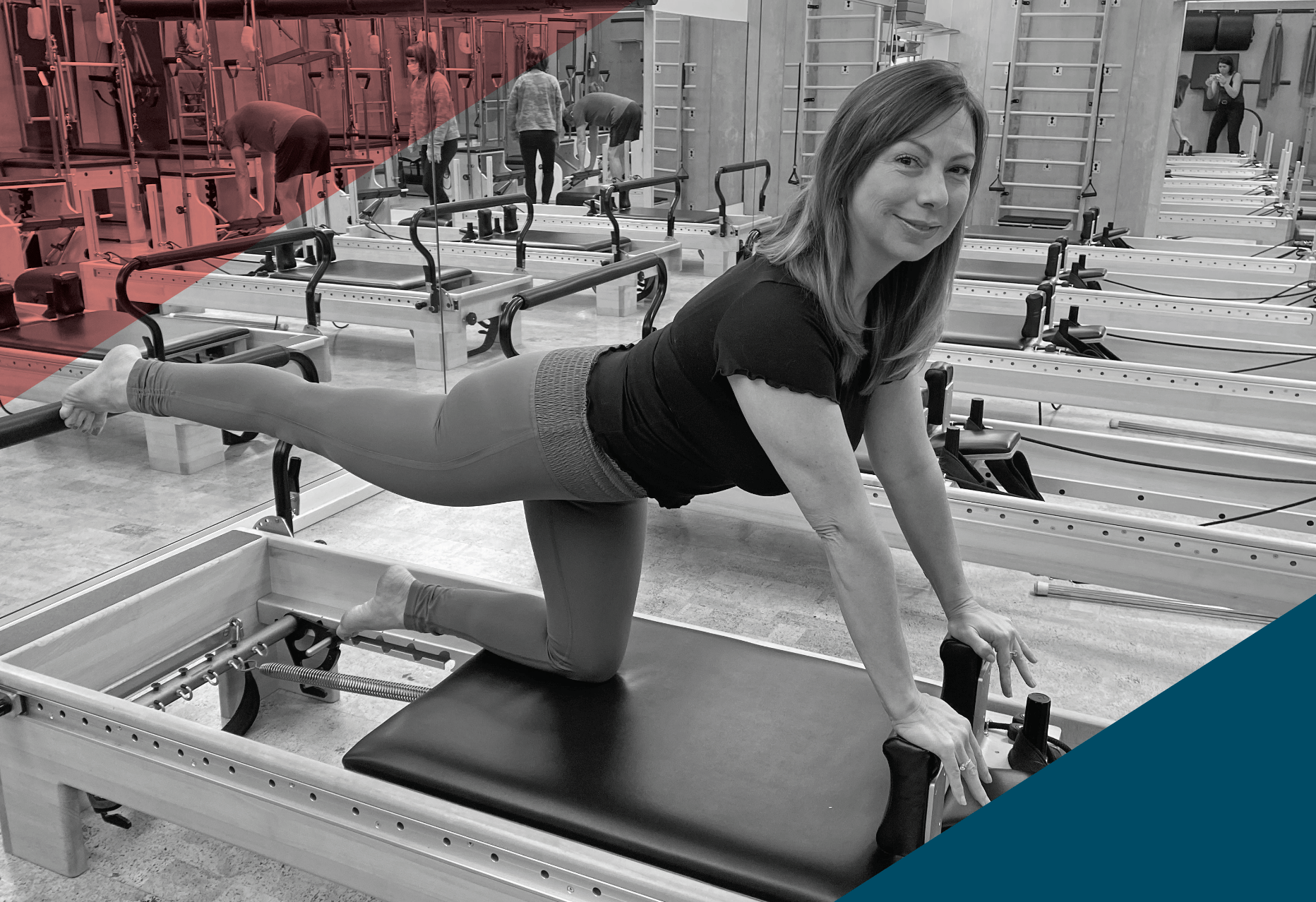 Pilates Groove
WITH Celeste Knickerbocker
Wednesdays at 5pm
Oct 4 - Oct 25, 2023
GET YOUR PILATES GROOVE ON
Build muscle strength while developing balance, control, and grace in this fast-paced Pilates series! Celeste will guide you through Pilates-based choreography, where you'll use standing and moving combinations to create a unique routine where you "dance" with the equipment to fun music.
These flowing, rhythmic progressions will connect the body, mind, and music in a fun, yet intensive, class. You'll work towards perfecting your unique Pilates "dance" routine to the month's chosen song. 
This series is appropriate for intermediate to advanced Pilates practitioners, or dancers.

October 4 - 25
Wednesdays
5pm-5:55pm
4-week series
Pilates Studio
2 min/6 max

4-week Series Pricing:
$124 Member
$136 Nonmember
10% VIP Discount


About Celeste
Celeste has transferred her own life-long passion for movement into a passion for helping others move well. Celeste discovered Pilates at an early age while majoring in dance as a teenager, and has corrected many of her own imbalances and injuries with this technique. Celeste considers interacting with a variety of people to be fun; and helping folks improve their overall health and well-being to be deeply fulfilling.