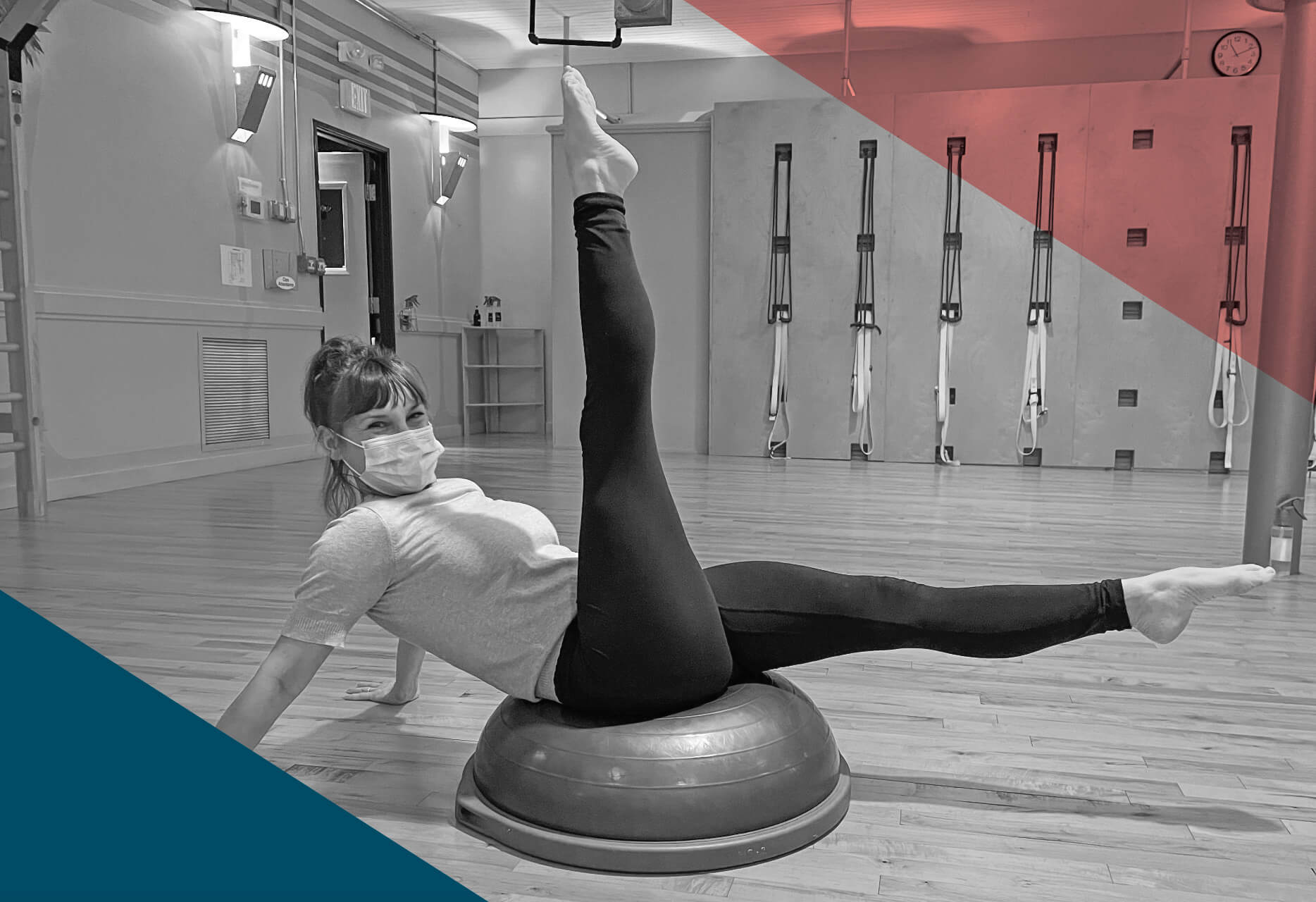 Strength and Stability: Bosu Pilates!
WITH Heather Quiring
Fridays at 1pm

Amp up your strength AND improve your balance when a mainstay fitness prop meets Pilates. Using the Pilates wall unit and the BOSU ball, Heather will tap into your body's inherent ability to increase range of motion, coordination, balance, and overall power. No matter what your chosen sport or exercise discipline, the movements you will learn in this program will translate to better everyday function in your body and other workouts.
November 5 - December 17 (6-week series)
Fridays at 1-2pm
Downtown in the Chakras Studio
Capacity: 8
6-week pricing
$168 members
$186 nonmembers
MEET HEATHER
Heather discovered the benefits of Pilates as a professional dancer. She offers a balanced, fun, and challenging mind-body workout, tailoring your session to what your needs are based on daily and long-term goals, and works with clients of all ages and capabilities. She also helps active agers with posture and balance so they can stand with confidence and move with ease without losing vitality and freedom as they get older.

Heather wants every client to feel confident and empowered with an improved sense of well-being and body awareness after each workout.