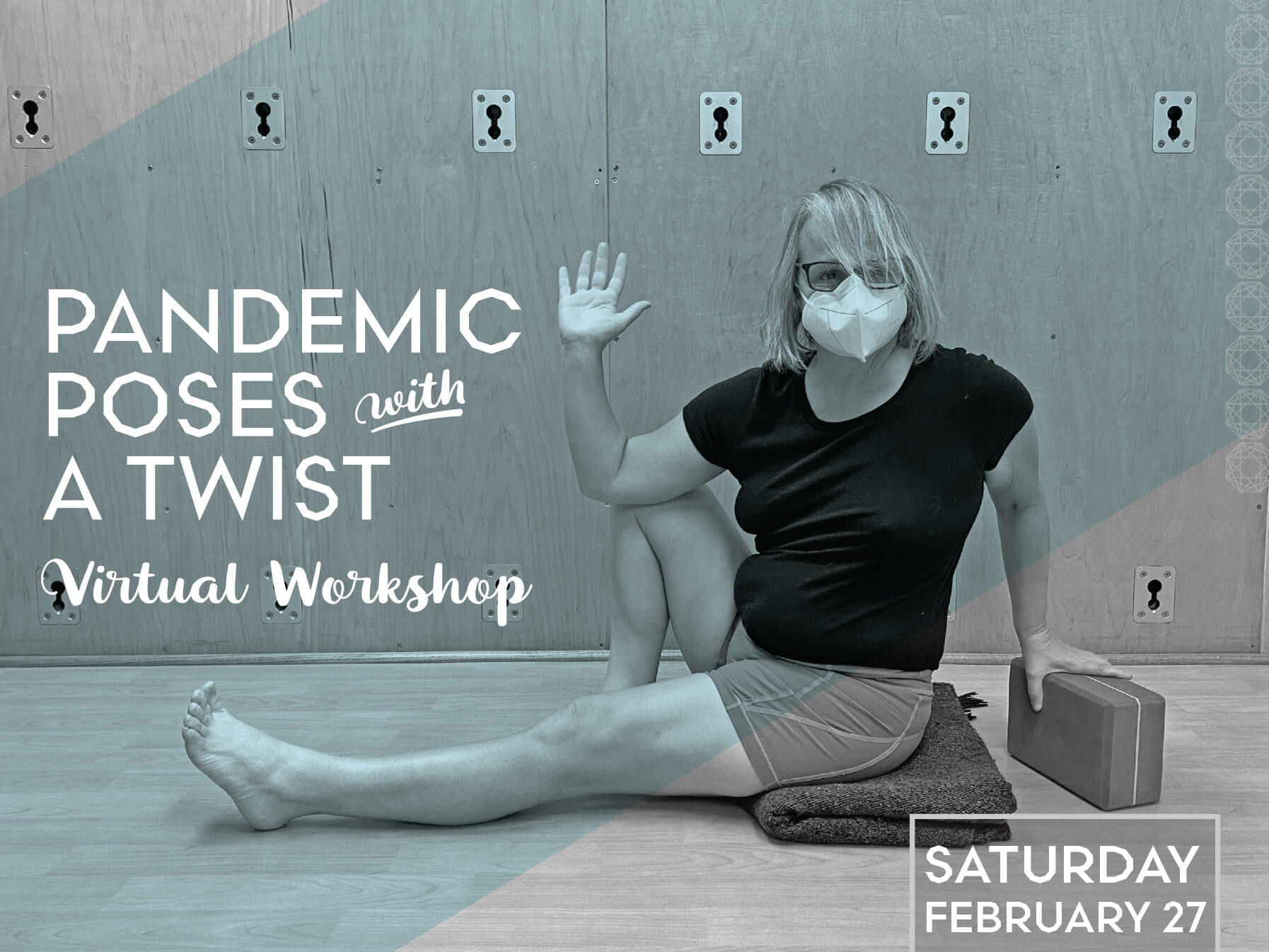 WITH Anne Schultz
Saturday at 12pm
A healthy spine is the backbone for one's overall well-being. In this 1.5 hour virtual workshop with Anne, learn the importance of added twisting, and develop a practice to increase spinal length and flexibility. Focused rotation of the spine can also help improve digestive function, enhance mental clarity, and relieve stress as well.


Instruction will be given on standing, seated, and supine twists. Please have the following props available:
- two yoga blocks
- two blankets
- two straps (if possible, one strap required)
- a mat

Workshop prop bundle available at the CHF Prop Shop. Pickup at our Downtown location.

Appropriate for all levels. Register in advance.

Saturday, February 27
12-1:30pm
on Zoom

PRICING
$25 for all
10% VIP discount

Anne-Marie is a certified Level III Iyengar Yoga instructor. She has studied with many senior teachers in the Iyengar system and has a gift for distilling their teaching down to a very basic level. She also has a Ph.D. in philosophy and a great sense of humor so expect fun, thoughtful reflections on the meaning of life, the universe, and everything in between.