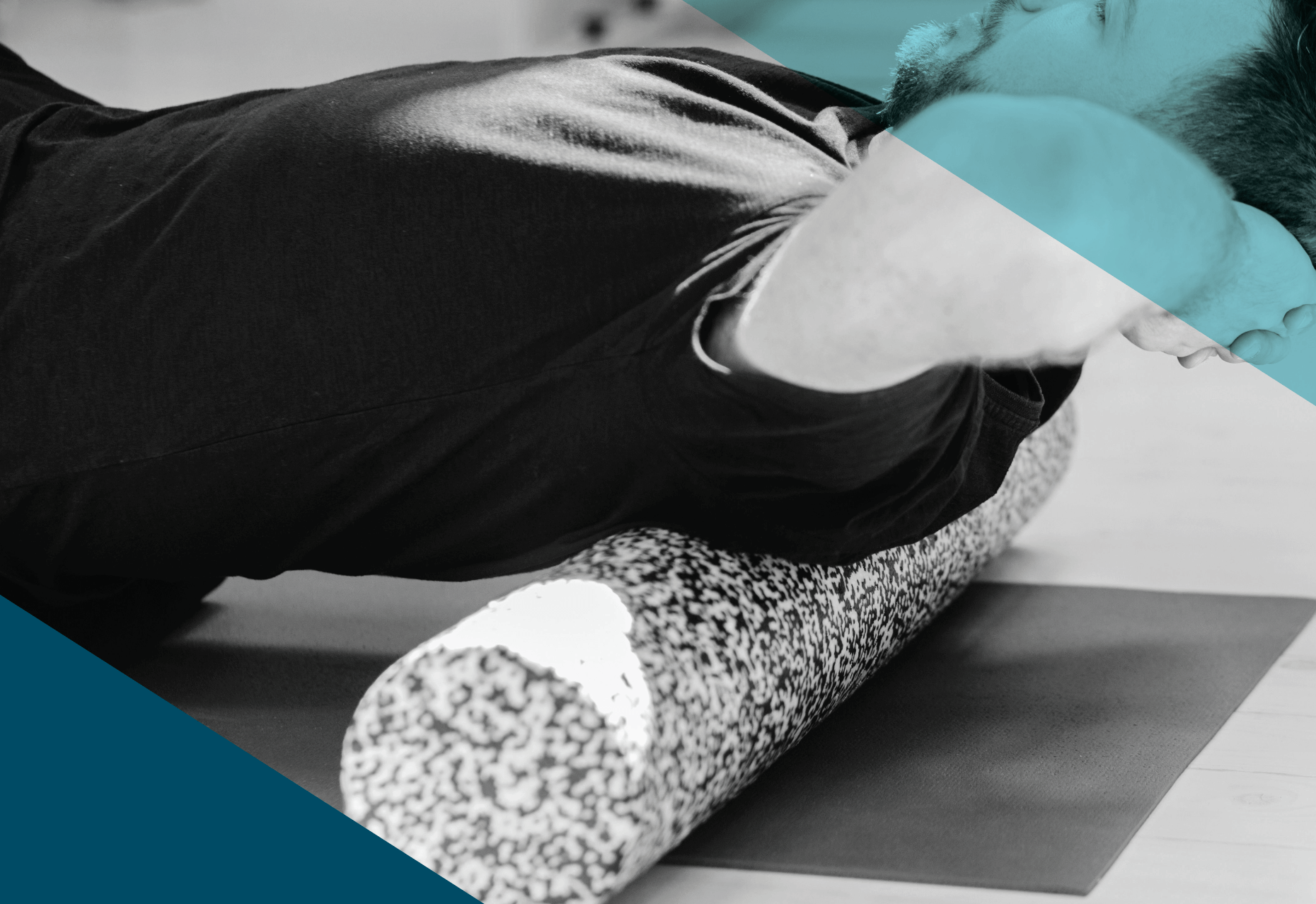 Foam Roller Revolution: Feldenkrais® Virtual Summer Camp
WITH Larry Goldfarb
Thursday-Sunday at 9AM CST

IMPROVE HOW YOU MOVE
Foam rollers can help you loosen up before a workout, reduce muscle soreness afterward, and decrease exercise recovery time. Did you know you can also use them to improve how you move? 
Foam Roller Revolution turns your roller into a tool for rediscovering your upright axis, the central line of support and strength. This four-day series of Feldenkrais classes show you, step by step, how to transform your coordination and promote poise. Dr. Larry Goldfarb will guide you through these carefully designed sequences, revealing the secrets to rebalancing the entire neuromuscular system. 
Join Larry to learn new and innovative ways to use the foam roller. Being on a surface that moves when you move heightens your alertness, amplifies what usually goes unnoticed, and gives you access to your brain's innate and lifelong ability to change. 
This workshop's eight guided movement lessons are engaging, challenging, and remarkably effective. All levels of movers are welcome to participate. The emphasis is on practical techniques and insights you can take with you and incorporate into your everyday life. 
This workshop is for you if you're ready to:
Learn to use your foam roller for somatic self-care

 

Release chronic tension.

 

Boost your balance and better your breathing.

 

Upgrade your posture sitting and standing.

 

Reawaken your body's innate intelligence, awareness, and joy.

 
This workshop is Virtual only. 
Larry will be offering each daily session twice (once in the morning and once in the evening) to accommodate participants from different time zones. You will be emailed a Zoom link before the first day that allows you to participate in either session.  
 
Your tuition also includes unlimited access to recordings of this workshop for one year. 
THURSDAY, AUGUST 24 - SUNDAY, AUGUST 27
MORNINGS 
9:00 - 11:45 AM US Central time 
 
EVENINGS
7:00 - 9:45 PM US Central time 
PRICING 
$195 members 
$225 non-members 
10% VIP discount


ABOUT LARRY GOLDFARB
Lawrence Wm. Goldfarb, Ph.D. is a movement scientist, certified Feldenkrais® trainer, pioneering practitioner, and multimedia author known for articulating the thinking behind the method. Dr. Goldfarb teaches in professional training programs and public workshops, seminars, and post-graduate courses the world over. He is also the founder of Mind in Motion (MIM) and Mind in Motion Online (MIMO). 
Larry is committed to developing explicit frameworks for understanding the Feldenkrais Method® and making it relevant in everyday life. He maintains the private practice he started over 40 years ago in Santa Cruz, CA.