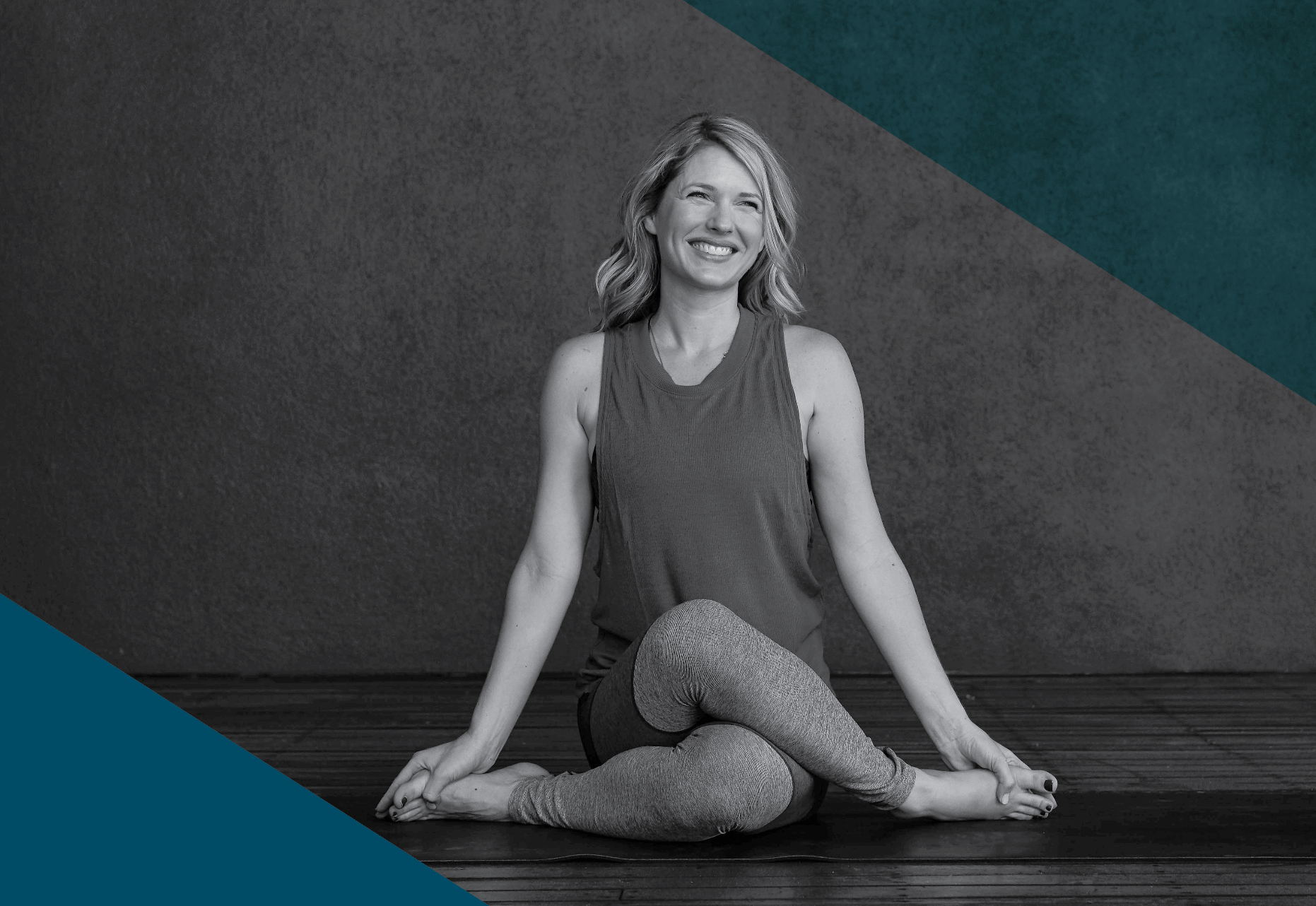 Empowered: 200-Hour Yoga Teacher Training
WITH Leah Cullis
SET YOUR VISION. SHARE YOUR PRACTICE. LIVE YOUR PURPOSE. 
Castle Hill Fitness is honored to collaborate with renowned yoga teacher, holistic health coach, author, and founder of the Empowered Yoga School, Leah Cullis, on her next Empowered Yoga Teacher Training! 
The Empowered training is rooted in yoga tradition , and applicable to asana and everyday life. If you want to develop your yoga practice or become a teacher, this training will teach you to weave the wisdom of yoga through your life for more purpose and inner peace. 
In this 12-week hybrid deeper studies yoga program, you'll experience transformational yoga classes, workshops, and study sessions that are both live and pre-recorded. Study the physical, philosophical, and practical elements of yoga in this hybrid approach. You will receive your Yoga Alliance certification upon completion. 
Power Yoga: Strength, Sweat, and Spirit by Leah Cullis is the main text and manual for all Empowered programs. 

MARCH 6 - MAY 23
This Program Includes: 
» 6-month access to the online course
» 5 In-Person Immersions here at Castle Hill Fitness
» Weekly sessions online and in Austin
» Empowered Library: 200 pre-recorded classes, workshops, lectures, playlists downloadable worksheets, and more
» 1:1 Mentorship + Coaching 
» 20-Class Pass to Castle Hill Fitness

Pricing

One-Time Payment: $2999
Payment Plan: $800/month. 4-month payment plan
CLICK THE BUTTONS BELOW TO LEARN MORE ABOUT LEAH'S EMPOWERED YOGA TEACHER TRAINING AND TO ENROLL!
| | |
| --- | --- |
| One-Time Payment: $2999 | Payment Plan: $800/month. 4-month payment plan |
IMMERSIONS AT CASTLE HILL FITNESS
Open to the public. 
Two-Hour Sessions
$25 Member
$35 Non-member
VIP Discount %10
4-Hour Session with Leah
$99 Member
$108 Non-member
VIP Discount %10
Saturday, March 11
Advanced Asana: Binds, Balance, & Backbends with Shelby Autrey
9:30am - 11:30am


Discover the power of yoga binds, balancing poses, and backbends. In this advanced practice and workshop, you will experience the full range of motion in your shoulders, hips, and spine through precise alignment, progressive sequences, and personal guidance, and learn how to keep your practice pain-free and ever-evolving. Binds work to detoxify joints, balancing poses add confidence and stability, and backbends create vitality and uplifted energy.

Your Vibrant Life with Leah Cullis
1:30pm - 3:30pm

It's what you do daily that makes a difference. Learn simple, daily energy (prana) building practices to open and release blocked energy, feel more centered, and build a foundation for your vibrant health and happiness. Discover lifestyle choices born from Yogic wisdom that support you to make gradual, lifelong and life-affirming changes, and learn how to apply time-tested rituals to your life today. Through discussion, meditation and reflection, you will explore how all areas of your life are connected, and develop personal practices to uplift and elevate your energy, and fuel vibrant life. This workshop will include meditation, discussion, and journaling.
Saturday, April 22
Heart Work: Exploring the Four Immeasurables with Fonzy
9:30am - 11:30am


The Four Immeasurables are aspects of true love within ourselves, and within everyone and everything. By cultivating a relationship with these Four qualities, Loving kindness, compassion, appreciative joy, and equanimity; we are able to see ourselves and others as we truly are - indivisible. In this workshop, you will learn the history of the Four Immeasurables, how to utilize each quality in seated meditation, and how to integrate each quality into your physical practice. We will explore different dimensions of meditation that also engage our imagination. The Buddhist monk Thich Nhat Hanh mentions, to awaken these Four qualities within your heart is to transform the sorrows of life into love. 
Vision and Goals with Leah Cullis
1:30pm - 3:30pm

You can choose, design, and create a future and life that you love - today.
In this workshop with life + leadership coach, Leah Cullis, you will learn self-development tools to empower you to take control of your life's trajectory, gain confidence in your decisions and direction, and infuse purpose and peace into your journey. Envision the future you've always wanted, learn strategies to keep you on track, and the future is yours. This workshop will include meditation, discussion, and journaling.


Saturday, May 13
Artful Assisting: A Yoga Teacher's Immersion with Leah Cullis 
10am - 2pm (1 hour break for lunch)
Hands-on assisting is a practice of communication, compassion and connection that can elevate a yoga experience.
In this immersion designed for yoga teachers, you will deepen your own yoga practice, deconstruct foundational poses, and explore assisting as a practice that goes beyond the physical poses.
Through discussion, intention setting, detailed demonstration, giving and receiving feedback, and hands-on skill work, you'll learn the actions and energetics of assisting any yoga pose, how to masterfully incorporate assists into your classes, and an approach assisting that begins with your own energy and integrity in both your own body and being.
This experiential program will change your practice and your teaching, and give you the skill, confidence and clarity to amplify your impact as a yoga teacher.
Prerequisites: 200-hr Yoga Alliance certification or in process, or minimum 2-year committed yoga practice and teacher recommendation.