Yoga Tune-Up Self Massage Workshop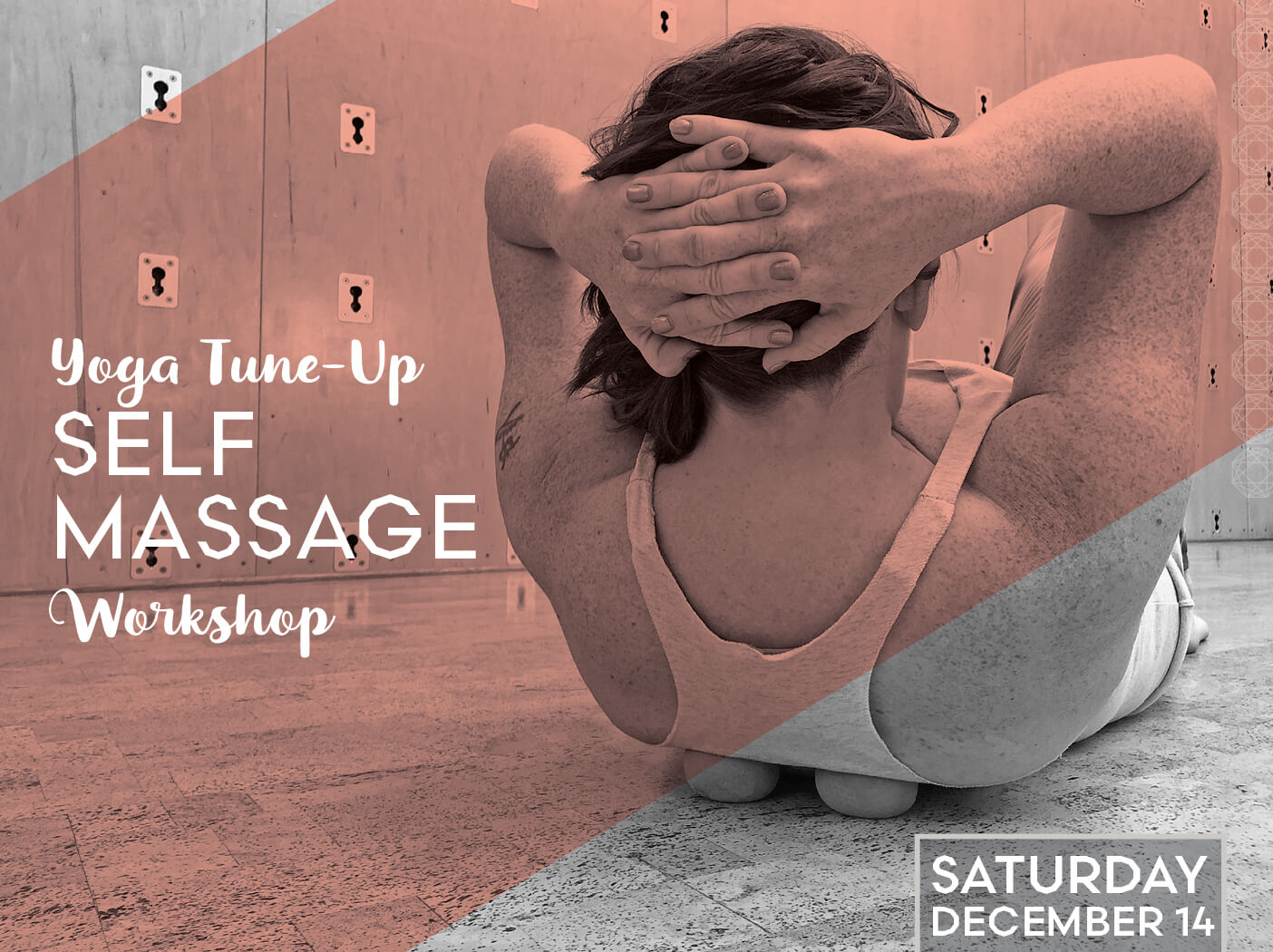 Saturday at 1pm
Learn Tips and Tools for Using the Yoga Tune-Up Balls to Provide Yourself with a Full Body Massage

In this workshop, Sara will teach you how to roll out your muscles and fascia using highly-effective massage techniques. We will use special rubber Yoga Tune Up Balls™ to roll away the kinks, complaints and trigger points in areas such as the neck, shoulders, lower back, hips, IT Band, and feet. Combining guided and artful self-massage with meditation and breathwork, you will roll away feeling unwound, unbound and completely relaxed.

Ball rolling is a perfect complement to your fitness and yoga practice, so make your self-care a priority and get those muscles rolling!

Saturday, December 14 1-2:30pm in Lotus

$25 for all 10% VIP discount

min 4, max 20

While the balls will be provided, all attendees can purchase a pair to take home for $10 following the workshop, saving $5!

About Sara Sara is a certified Pilates Instructor and is passionate about sharing her knowledge in all disciplines of fitness. In 2014 she took her 15 year Pilates practice to the next level and became certified under Melinda Bryan at the Pilates Studio of Los Angeles.

In her classes, you can expect to gain a deeper knowledge of your body as she walks the line between challenge and form with humor sprinkled into the conversation. The only pre-requisite is an open mind and a readiness to move better throughout your daily life!