Feet to Core Connection: PIlates Series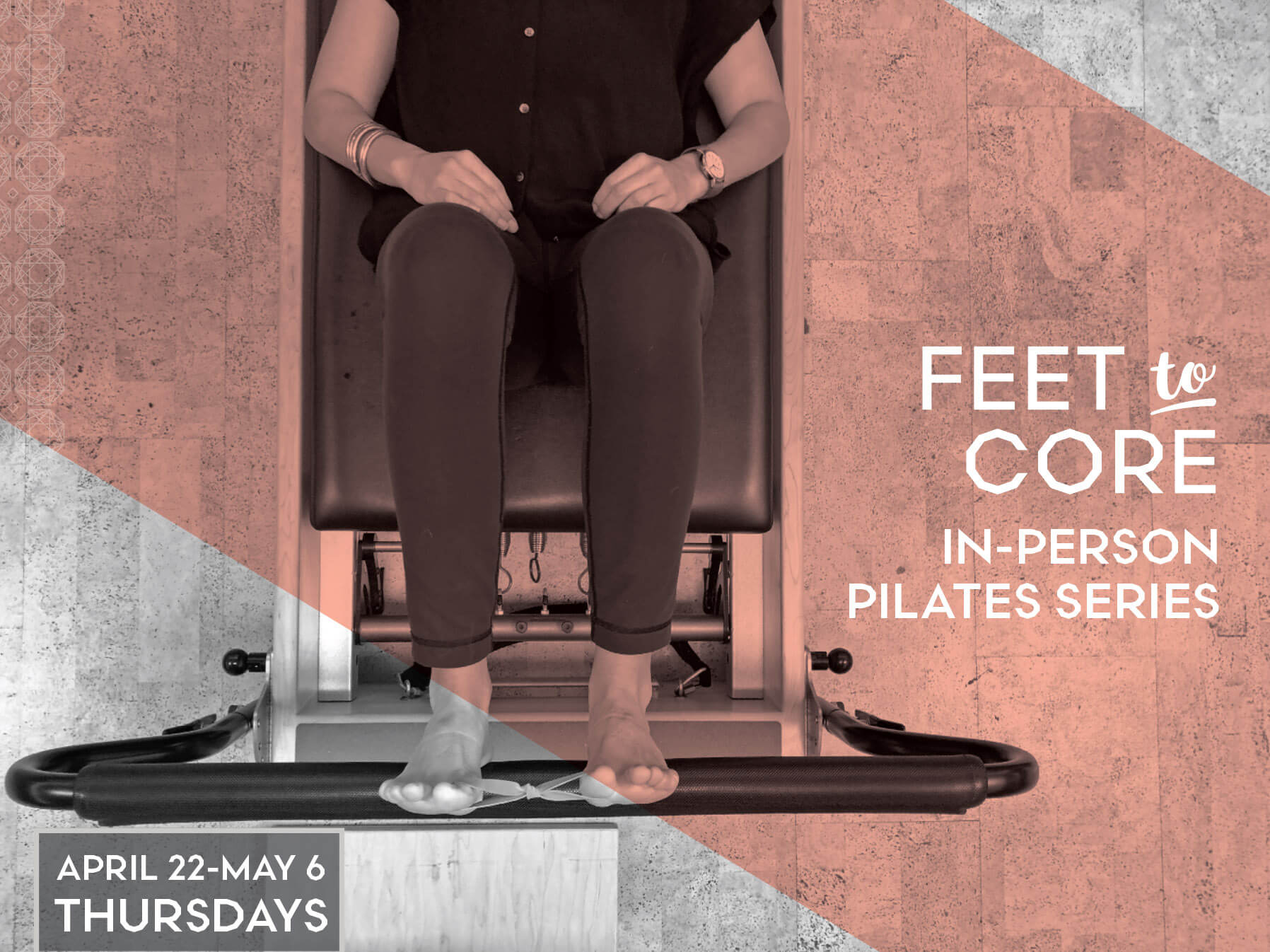 Thursdays at 1pm
Where does the CORE start? Surprise, WITH THE FEET.

Create mobility and strength in the feet to engage the pelvic floor and develop a solid foundation for efficient movement patterns. By building this strong base, you will begin to experience Pilates exercises in a new targeted way. Join this 3-week series to get the most out of your workouts. A stable core equals more power - and it all happens from the feet up!

This small group series takes place in our Pilates studio with 4 personal Pilates pods, HEPA air purifiers, and sanitation supplies.

No Pilates experience required. All levels welcome.

April 22-May 6 Thursdays 1-1:55pm in the Pilates Studio *limited to 4

3-week series $84 members $93 nonmembers 10% discount for VIP

About Jaime Jaime works with clients of all ages and abilities ranging from dancers and athletes, prenatal and postnatal recoveries, injury prevention and rehabilitation, and seniors. She believes Pilates can transform a person's life by incorporating its somatic principals into daily life and designs each workout based on her client's goals/needs for that specific day.