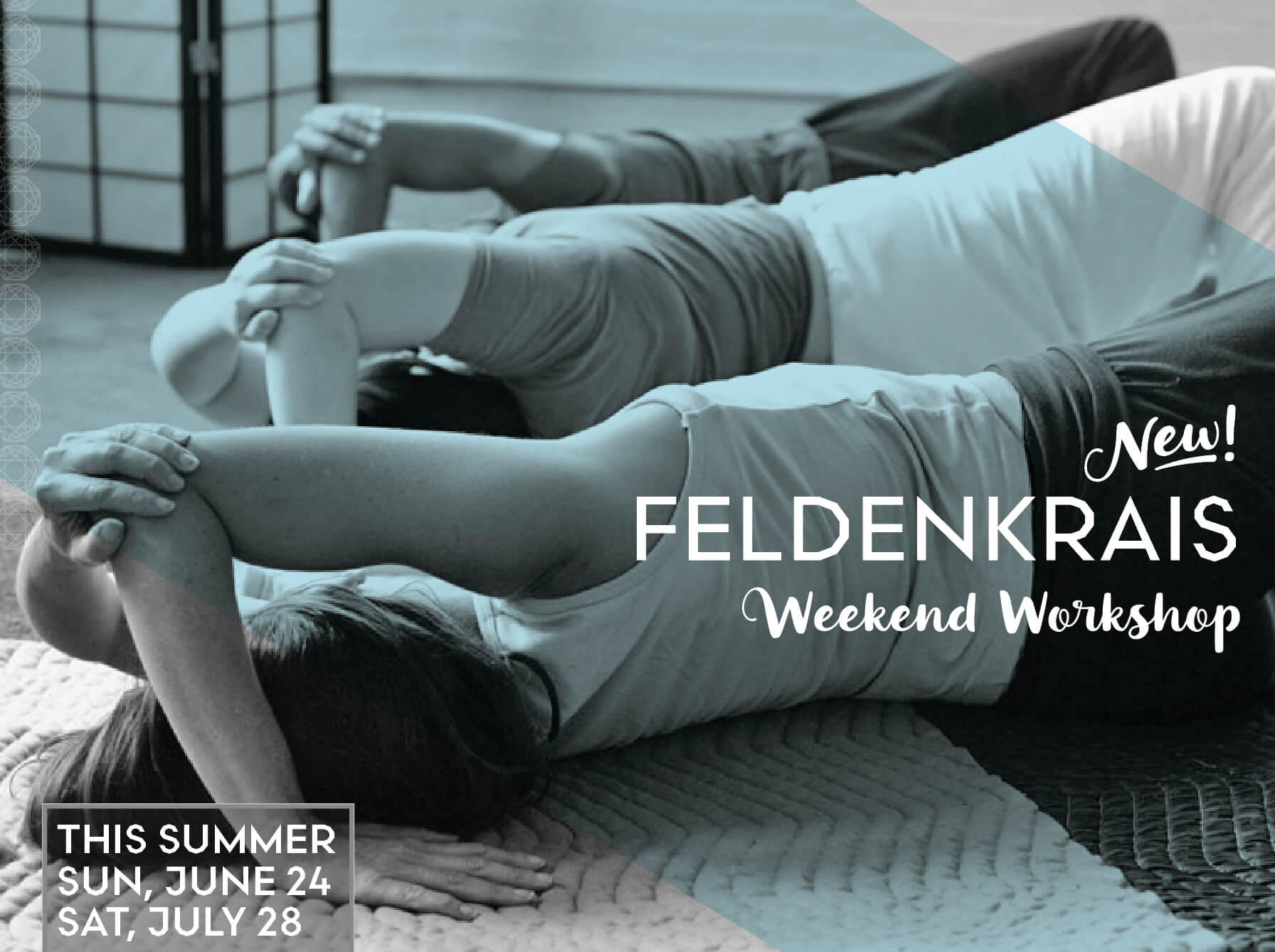 WITH Pat Siebert
Saturday at 2pm
Explore Awareness Through Movement with Feldenkrais

®
Feldenkrais
®
Awareness Through Movement
®
lessons are easy to do and broadly beneficial. The way you go about finding flexibility, balance, posture, and coordination is very distinct in the Feldenkrais
®
method. It is akin to a moving meditation - developing and using high levels of awareness through movement. It is the quality of the exploration and intention that makes Feldenkrais
®
so unique, powerful, and yielding of such remarkable results. 
Through gentle movement sequences, you will learn ways to: 
increase flexibility, stamina, control, and agility
improve coordination, balance, and ease of movement
integrate essential moves for proficiency in all your activities
This workshop is appropriate for all levels. 
Saturday, July 28 2-3:30pm at our Downtown Location (Lotus Room)
$20 for all
limited to 18
register in advance
VIP members save an extra 10%
About your teacher, Pat Siebert
Pat Siebert has been a trained Feldenkrais
®
instructor since 1986. Through Feldenkrais
®
and Compassionate Communication, he aspires to help all people find fully integrated movement that honors their current mental, physical, and emotional life.