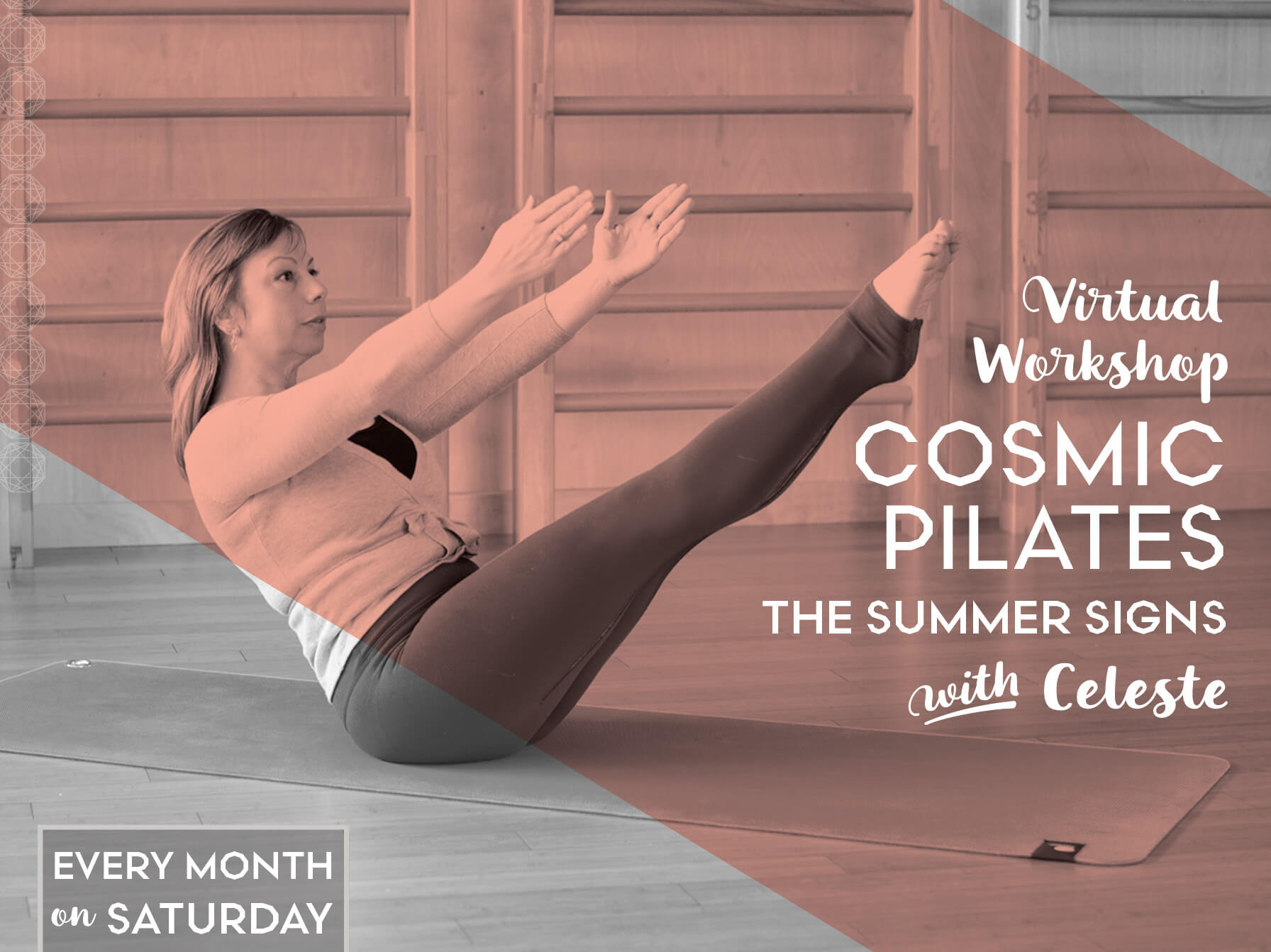 WITH Celeste Knickerbocker
Saturdays at 12pm
WITH THE STRENGTH OF THE SUMMER SUN TO GUIDE US, WE REACH OUR BRIGHTEST AIMS AND IDEALS. 
The summer signs of Cancer, Leo, and Virgo take us through the brightest season of the year. The intensity of the Sun at its peak commands the heart center of love. It is the essence of life itself, lifting the level of 'chi' to the mind, body, and soul. We gain strength, courage, and individual power through its rays.
The summer signs are associated with the upper torso: the heart, womb, and digestive system. Cancer rules the rib cage, solar plexus, upper abs; Leo takes the heart and spine; Virgo rules the low abs and digestion. 
July 18: Cancer - Rib cage, solar plexus, abs
August 15: Leo - Heart and spine
September 12: Virgo - Lows abs and digestion
Saturdays
Noon-1:15pm
Virtual Workshop via Zoom
Minimum 3, Max 12
Each workshop: 
$15 members
$25 non-members
VIP members save extra 10%
Meet Celeste
Join us for a monthly workshop connecting the movement of Pilates with the movement of the sun, moon, and stars of Astrology. Based on the position of the planets, the astrological signs impart a unique set of characteristics to those born under them. In each workshop, Celeste will cover a set of "power" Pilates moves and how they relate to the Astrological sign that month. There will be a brief description of the personality and strengths of that sign, as we do the moves. 
Connect to your "self", how you relate to others, and our place in the Universe through Astrology, and Pilates mat and equipment exercises!