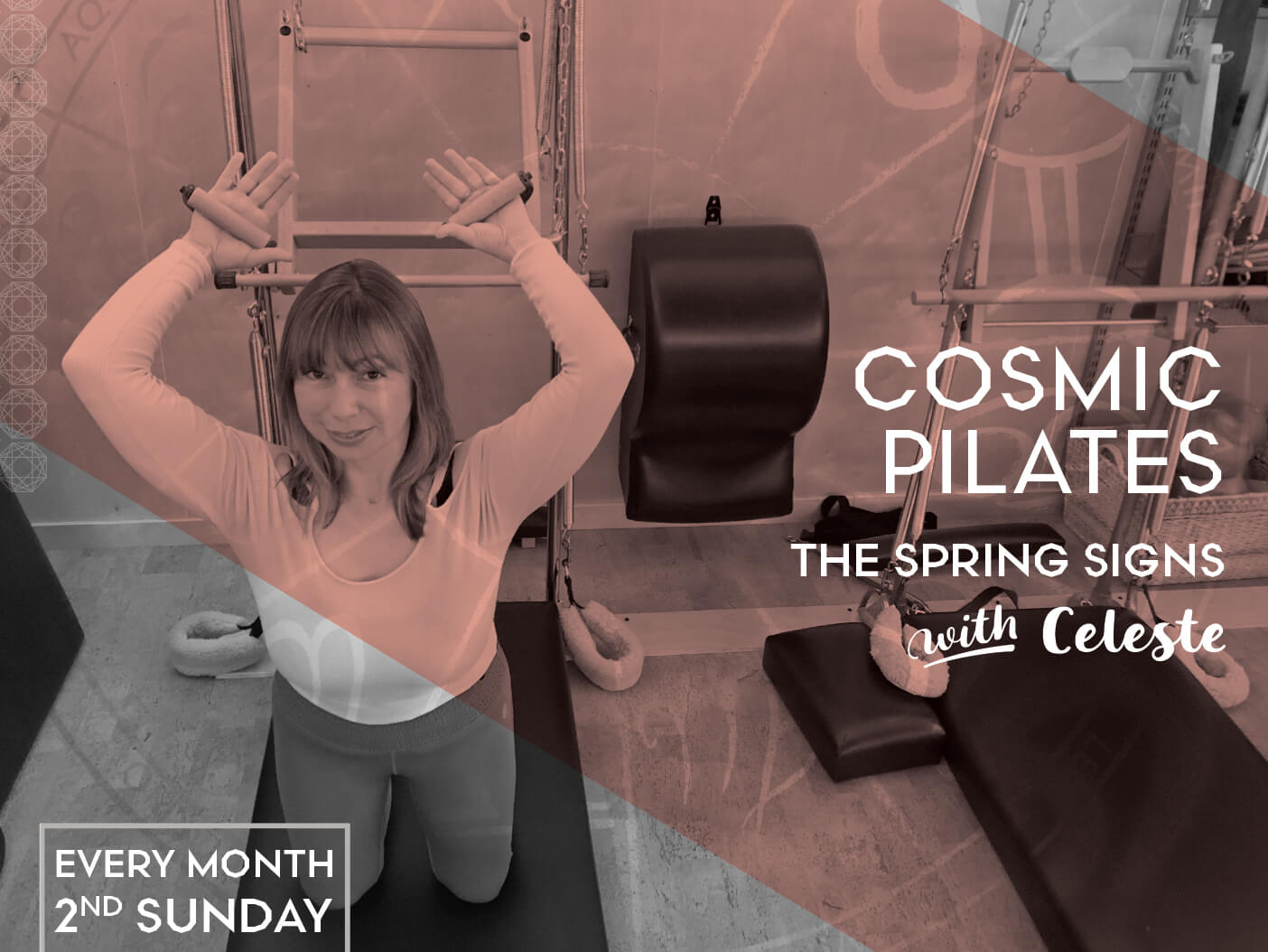 WITH Celeste Knickerbocker
Sundays at 12pm
AS THE DAYS GROW LONGER, OUR BODIES AWAKEN TO THE ENERGY OF THE SUNLIGHT.
The spring trio of Aries, Taurus, and Gemini initiates an energetic shift in our surroundings. One cycle has just completed, and a new cycle begins. Bluebonnets, daffodils, redbuds, and fruit trees are in bloom, and our senses are coming alive again. There is a lightness in the air and everything is buzzing with new life. It is a time of planting and sowing dreams, ideas, and creations. 
Moving from the base of our body to the top, the spring signs are associated with our upper body: the parts that come out in the sunlight. Aries rules the face and head, Taurus rules the neck, and Gemini rules the arms and hands. 
Sunday, June 7: Gemini - Standing Side Legs
Noon-1:15pm
Pilates Studio
Minimum 3, Max 8
Each workshop: 
$15 members
$25 non-members
VIP members save extra 10%
Meet Celeste
Join us for a monthly workshop connecting the movement of Pilates with the movement of the sun, moon, and stars of Astrology. Based on the position of the planets, the astrological signs impart a unique set of characteristics to those born under them. In each workshop, Celeste will cover a set of "power" Pilates moves and how they relate to the Astrological sign that month. There will be a brief description of the personality and strengths of that sign, as we do the moves. 
Connect to your "self", how you relate to others, and our place in the Universe through Astrology, and Pilates mat and equipment exercises!