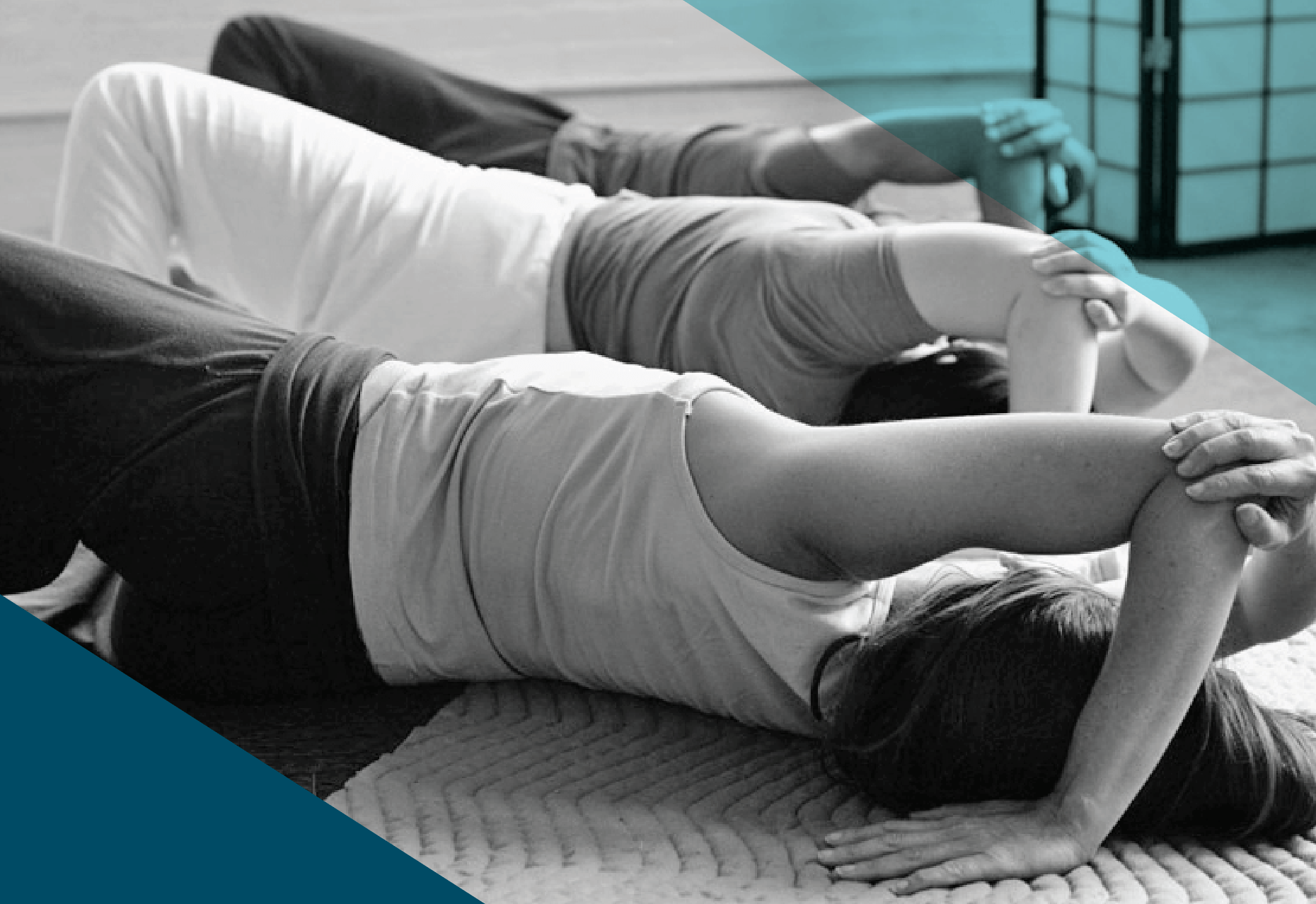 Feldenkrais®: Free Weekend Workshop
WITH Larry Goldfarb
12:30-2pm

A WEEKEND OF FELDENKRAIS® WITH LARRY GOLDFARB
Castle Hill Fitness is honored to present a weekend of free workshops with one of the preeminent international presenters and trainers in the Feldenkrais® Method, Larry Goldfarb. Feldenkrais® uses gentle movement sequences to engage the brain in a constructive process of sensory-motor learning, with a wide variety of immediate benefits. 
SATURDAY, AUGUST 13 & SUNDAY, AUGUST 14
12:30-2PM
Free and open to all! 
No prior Feldenkrais® experience necessary.
Please register in advance.
SATURDAY: MOVING FROM THE CENTER
Moshe Feldenkrais developed the method of neurophysical education by applying Judo's biomechanics to everyday life's activities and actions. In this seminar, unpack one of Judo's central aspects: what it means to move from your center. 
Mobilizing your center is the key to realizing the body's incredible inherent strength. Learn Feldenkrais® sequences designed to: 
Alter unconscious habits, long-held muscle tension, and common misconceptions. 
Discover how to move in a more integrated and powerful way
Improve balance and breathing patterns
Change how you feel in your skin and how you know yourself. 


SUNDAY: IT'S A MATTER OF LIFE AND BREATH
Designed for all practitioners of the moving arts & sciences.
Your breath has been influenced and impacted by illness, injury, intense incidents, and instruction. Whether you notice recurring patterns or not, the effects can be detrimental, reducing your respiratory repertoire and resilience, inhibiting motion and emotion, and restricting physical and mental flexibility. 
In Sunday's workshop, Larry will guide you through practice and discussion of the Feldenkrais® method to reclaim and improve the ability to breathe easily.

RSVP IN ADVANCE
Click on each workshop's name in the registration window for full description.


ABOUT LARRY GOLDFARB
Lawrence Wm. Goldfarb, Ph.D. is a movement scientist, certified Feldenkrais® trainer, pioneering practitioner, and multimedia author known for articulating the thinking behind the method. Dr. Goldfarb teaches in professional training programs and public workshops, seminars, and post-graduate courses the world over. He is also the founder of Mind in Motion (MIM) and Mind in Motion Online (MIMO). 
Larry is committed to developing explicit frameworks for understanding the Feldenkrais® Method and making it relevant in everyday life. He maintains the private practice he started over 40 years ago in Santa Cruz, CA.