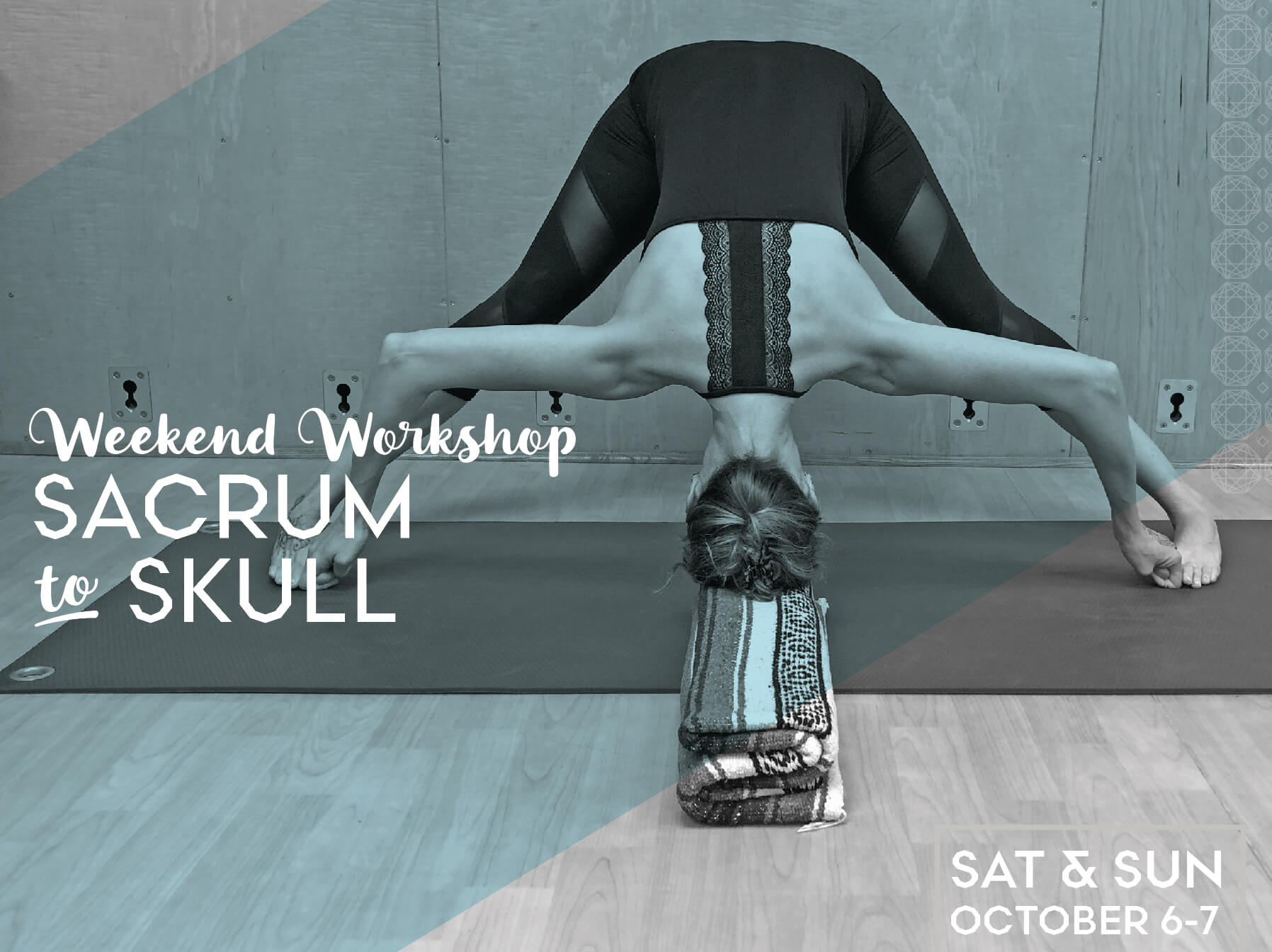 Sacrum to Skull: Weekend Workshop
WITH Anna Gieselman
Saturday + Sunday, at 2pm

A HEALTHY SPINE IS THE BACKBONE OF YOUR VITALITY!
Many people experience chronic tension and pain in the sacrum and neck. Join Anna for a two-day workshop focused on bringing greater synchronicity between the pelvis and cranium. Each day will combine somatic movements and yoga asanas to increase mobility in the spine, stabilize the sacrum, and release tension in and around the neck and skull. The cranial sacral polarity not only supports the postural integrity of the spine, but also has a profound effect on the nervous system, thus encouraging deep rest in the body. 
This workshop is open to all level of practitioner including those experiencing difficulties in their spines. 
Saturday and Sunday, October 6-7
Downtown Lotus Room
2-4:15pm, both days
$50 members
$55 non-members
VIP save an extra 10%
Meet Anna
Anna is a 500hr RYT who believes the purpose of yoga is to support healing. She loves sharing her knowledge with people seeking therapeutic modalities for their body and mind, and teaches weekly at both Castle Hill Fitness locations.