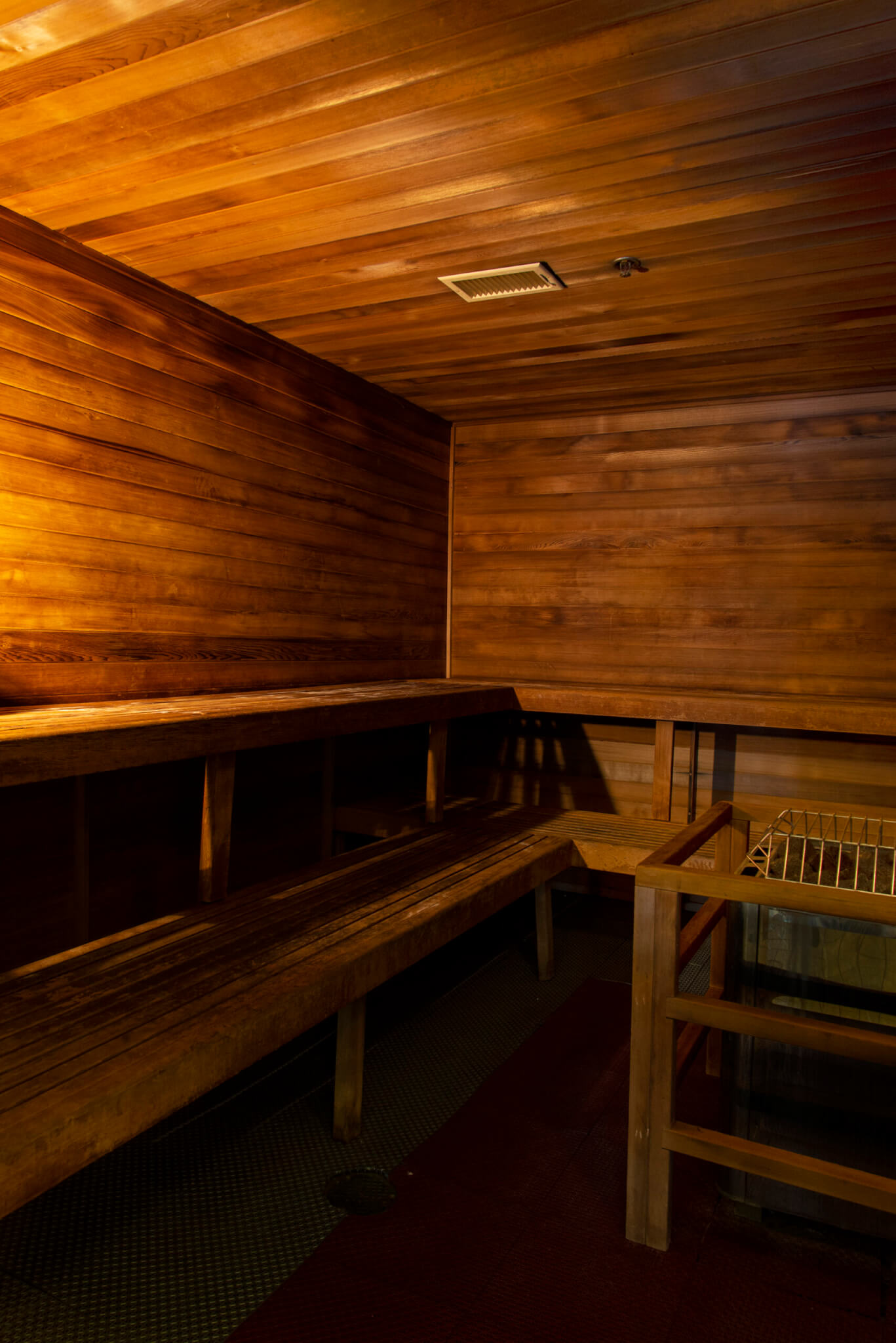 Please note the Sauna pod is booking at 20-minutes intervals. Complimentary towels are available at the front desk and a bathing suit is required to enter the sauna. Book the Steam Room Pod here.
The Dry Sauna at CHF 360 provides a heated environment that has low humidity, with a maximum temperature of 180 degrees Fahrenheit. A sauna session provides the following benefits: 
start exercise recovery of the muscles
stress relief
flush toxins from the body through sweat
improve skin clarity by opening pores and clearing waste
lower your risk of Alzheimer's disease. Hear us out: the University of Eastern Finland conducted a study of middle-aged men over 20 years. In the study, they found that those who went to a sauna 4-7 times a week for at least 19 minutes a day had a 65% lower incidence of Alzheimer's and dementia.