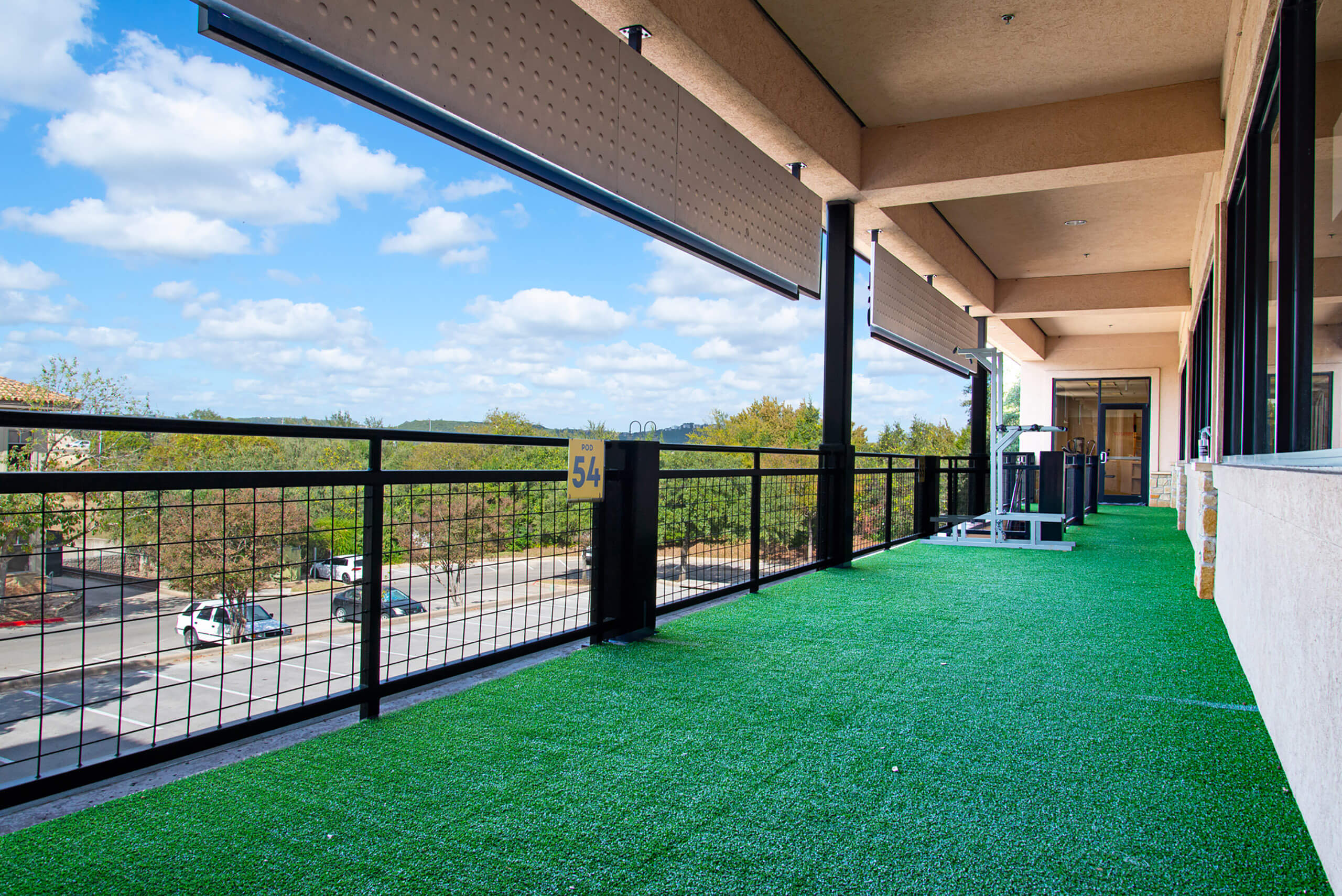 INDOOR EXERCISE REINVENTED
Each Personal Workout Pod has access to a nearby community area of free weights and smaller props like dumbbells, kettlebells, Bosu balls, and stability balls. Studios have a selection of specialized props conducive to that space.
Members can book an unlimited number of pods throughout the month. When booking your pod, make sure to allow for enough time to arrive, workout, and most importantly - clean.
Keep reading to see what is in this specific pod and to book your workout time. You can book online up to 6 days in advance and up to the minute prior to your planned arrival. Do you have a last-minute need to workout? No problem, just call us and we can put you in an available pod.
Outdoor Pod 54 is an outdoor workout pod that has turf and access to the community props area.
You can remove your mask while working out in this space since it is outdoors, however, you must replace it when moving props inside and out. This space is not rain-proof.
This pod books for 30-minute sessions. Need more time? Just book an adjacent time slot. 
Before you visit please see our COVID protocols here.
CDC Guidelines: How to Protect Yourself & Others