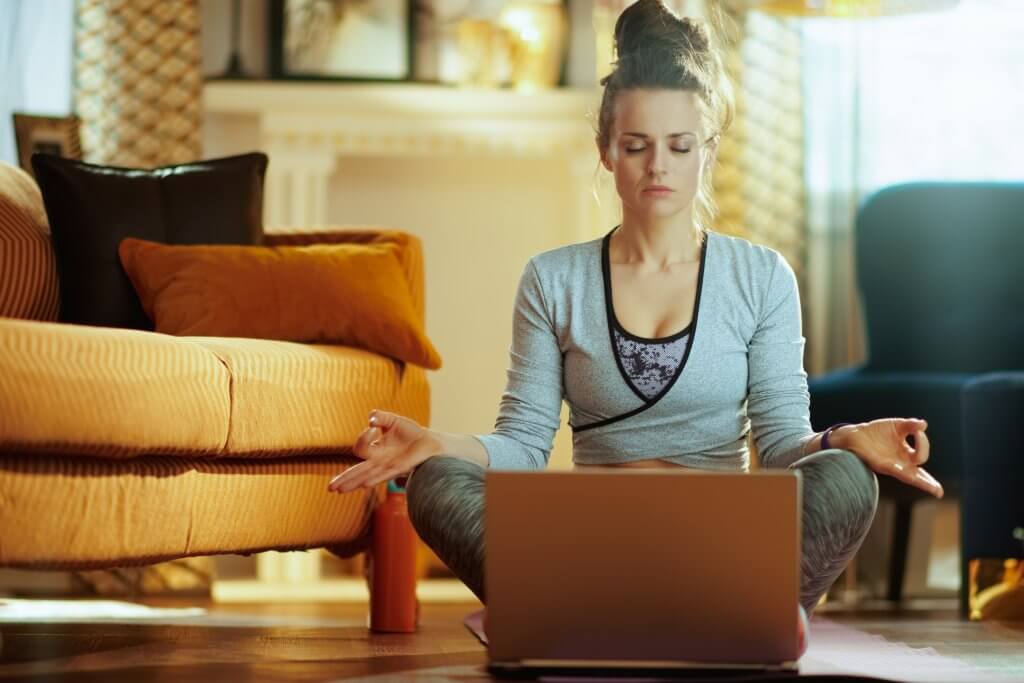 Even when things were 'normal', your mind experienced a ton of activity on a daily basis – work, life, digesting info at all times. In recent times, your mind has probably been in overdrive, whirling at intense speeds to keep up and process all the latest information. These days, there is probably a fair share of heightened stress as well. While you work on maintaining your physical well-being, it's equally crucial to devote attention to your mental health. High levels of stress can weaken the immune system, after all. One of the best and most accessible ways to care for your overworked brain is through meditation. If you weren't doing it before, you should definitely start now! 
Even a few minutes of meditation will make an impact on your mental and emotional well being. The benefits can be observed in a variety of aspects in your daily life, such as sleep, memory, blood pressure, and more. The practice of slowing down and cultivating peace will help you to feel more effective and fulfilled in your day-to-day. The best part is, all you need to do to achieve these benefits is sit! 
Your mental wellness is as important to us as your physical. To that end, we offer a free live-stream meditation class every Monday to Friday at 7:30am. Join us to start your day with calm and focus, and to find grounding during a time when the world feels particularly shaky. 
Tips for Booking Live-Stream Classes
» Online booking closes 30 minutes before class start time.
» Booking is open 6 days in advance.
» A meeting link will be emailed 15-30 min prior to start time.
» Cancel at least 60-minutes in advance.
Our Meditation Instructors 
Originally from Finland, Veera utilizes a variety of movement, holistic nutrition and daily meditation practices.  She incorporates fun exercises and promotes a health body image.  Veera's specialties include: people of all ages who are starting or coming back to exercise;  young women looking for exercise and nutrition guidance; and as a former competitive volleyball player – she provides performance training for competitive athletes in sports such as tennis, volleyball, golf and ice skating.

Veera is a passionate Holistic Nutritionist. Since gut health affects the whole body, her guidance will make you feel better inside and out! Veera shares her knowledge, encouragement and inspiration in training and exercise classes so that her clients may experience more joy in their everyday life!
Anna began her yoga studies in 2004 and continues to enjoy learning new aspects of yoga therapy and wisdom training. She

is a 500-hour RYT who believes the purpose of yoga is to support healing. She shares her knowledge with people seeking therapeutic modalities for their body and mind through

 

weekly classes

,

 

private lessons

, and

 

workshops.

 A typical class with Anna includes meditation,

 

pranayama 

(breath work), and therapeutic 

asanas 

(postures). The goal is to become more mindful, grounded, and aware of the inner workings of the body. With skillful alignment and ample use of props Anna hopes to guide students towards a more open and peaceful place in their bodies and mind. Her classes are inspired by her daily journey through the rhythms of life and living in the human body