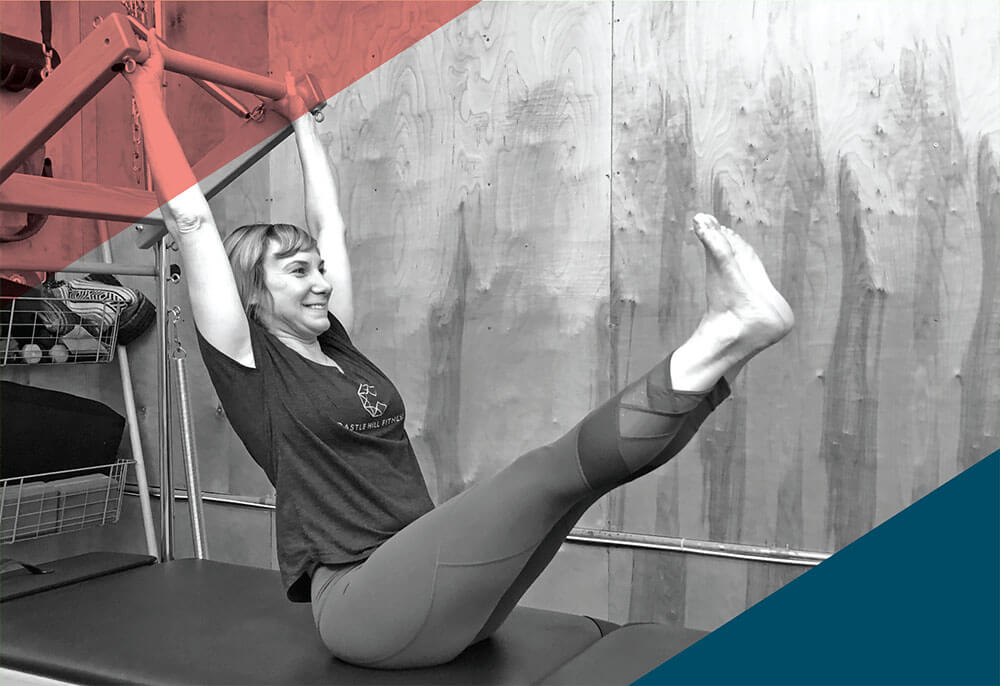 Pilates Posture and Balance Equipment Series
WITH Heather Quiring
Wednesdays at 12pm
OUR BODIES ARE SMART & ADAPT WHEN GIVEN THE RIGHT TOOLS

Join Heather in this progressive 4-week series developed to bring the foundational elements of posture and balance into play using the Pilates equipment. Proper alignment and improved stability allow the body to function at its highest level without additional strain and effort.
This focused small group series complements all fitness routines by building deeper body awareness, correction of muscular imbalance, alleviation of back pain, and improved daily functioning. This series takes place in our Pilates studio with personal Pilates pods, HEPA air purifiers, and sanitation supplies.

Sept 8, 15, 22, 29
Oct 6, 13, 20, 27
Nov 3, 10, 17, Dec 1, 8, 15 (6 week Series)
Wednesdays
12-12:55pm
in the Pilates Studio

PRICING
$112 member
$124 nonmember
10% VIP discount

About Heather
Heather's love of movement began at an early age when she started ballet classes. She discovered the benefits of Pilates as a professional dancer. She offers a balanced, fun and challenging mind-body workout, tailoring your session to what your needs are based on daily and long-term goals. Heather works with clients of all ages and capabilities, spanning from athletes, injury prevention, rehabilitation, seniors and pre/postnatal recovery. She also helps active agers with posture and balance so they can stand with confidence and move with ease without losing vitality and freedom as they get older.
Heather wants every client to feel confident and empowered with an improved sense of well-being and body awareness after each workout.