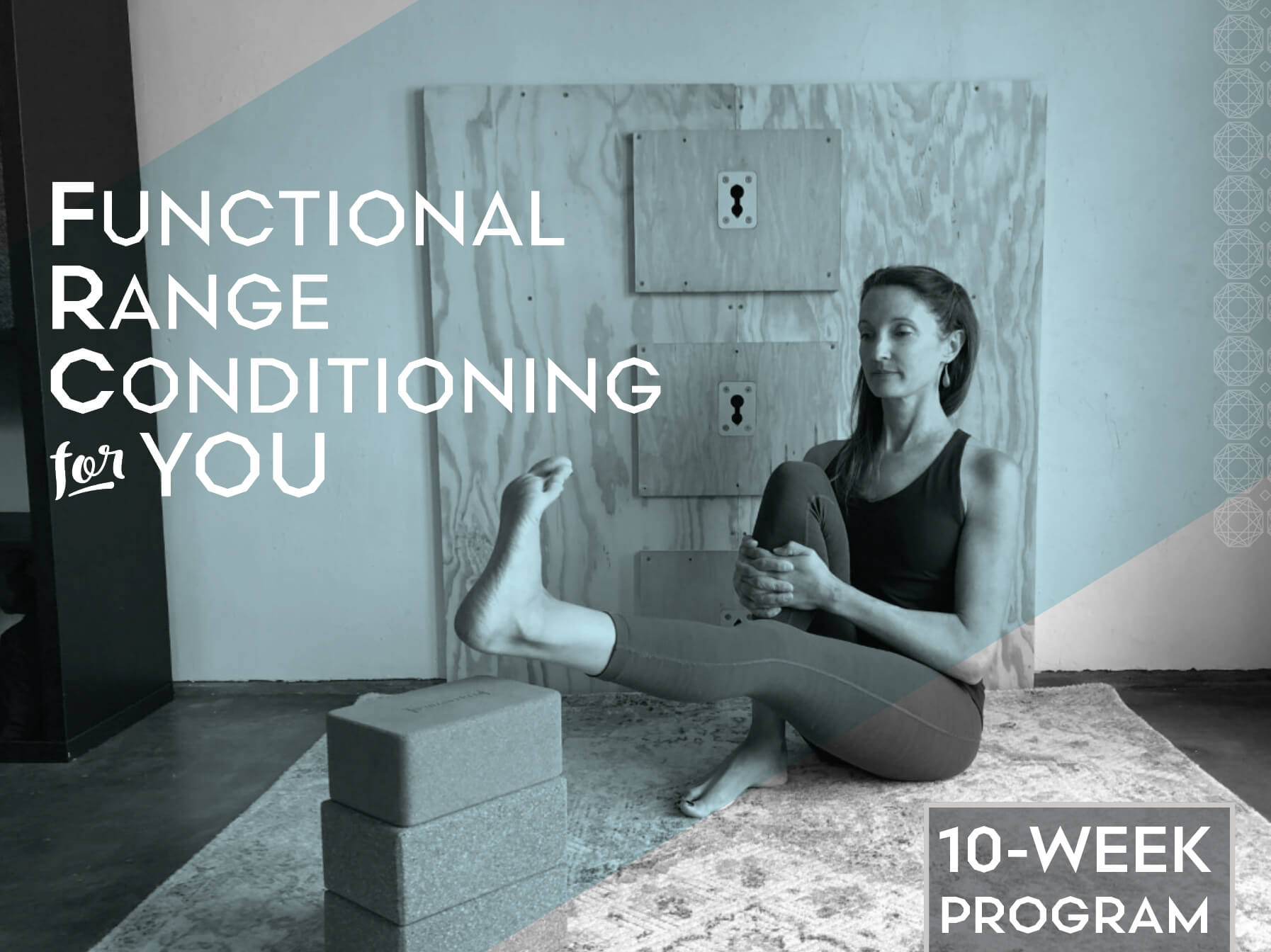 WITH Anna Gieselman
Join CHF Yoga teacher, and certified FRA and FRC Mobility Specialist, Anna Gieselman for a 10-week personalized program to condition your joints.
We begin with an in-person full-body Functional Range Assessment that will identify limitations within the mobility and strength of your joints and surrounding tissues. Following your assessment, you will receive weekly virtual Functional Range Conditioning training sessions designed specifically to expand your active range of motion, strengthen your joints, and give you more neurological control of your body.
This type of joint training often results in a reduction of injury and serves to make you stronger in your body so you can do the activities you love. In addition to the assessment and virtual training, will also receive a recording of each 60-minute session to watch and practice at home at your convenience.
If a 10-week commitment is too much for you, this work can also be used to address specific joint issues on an "as needed" basis. In that case, the practice would be more of a spot-treatment and would not include a full body assessment.
Questions? Email anna.gieselman@castlehillfitness.com
DATES
Assessment - November 9th-13th
Weekly training sessions begin at the client's convenience
Full package pricing:
MEMBER: $120 assessment + $732 (10 pack regular training) = $852
NON-MEMBER: $130 assessment + $800 (10 pack - $4/session discount) = $930
Spot treatment pricing:
MEMBER: $77/session
NON-MEMBER: $84/session
What Clients Are Saying:
"FRC has significantly expanded my range of motion in my shoulders, back, and neck. It has also given me access to more complete, more productive, and safer workouts because my joints are less likely to be points of mechanical blockage or failure."- Isaac B. Castle Hill Member since 2012.
"My balance, flexibility and strength continue to improve. I'm 72 and love the benefits. Thank you Anna!" - Abigayle L., CHF member since 2010
CONNECT WITH ANNA TO SIGN UP
About Anna
Anna is a 500hr RYT and certified Functional Range Conditioning Mobility Specialist who's been teaching at CHF since 2012. Anna believes the purpose of yoga is to support healing. She loves sharing her knowledge with people seeking therapeutic modalities for their body and mind through weekly classes, private lessons, and workshops!