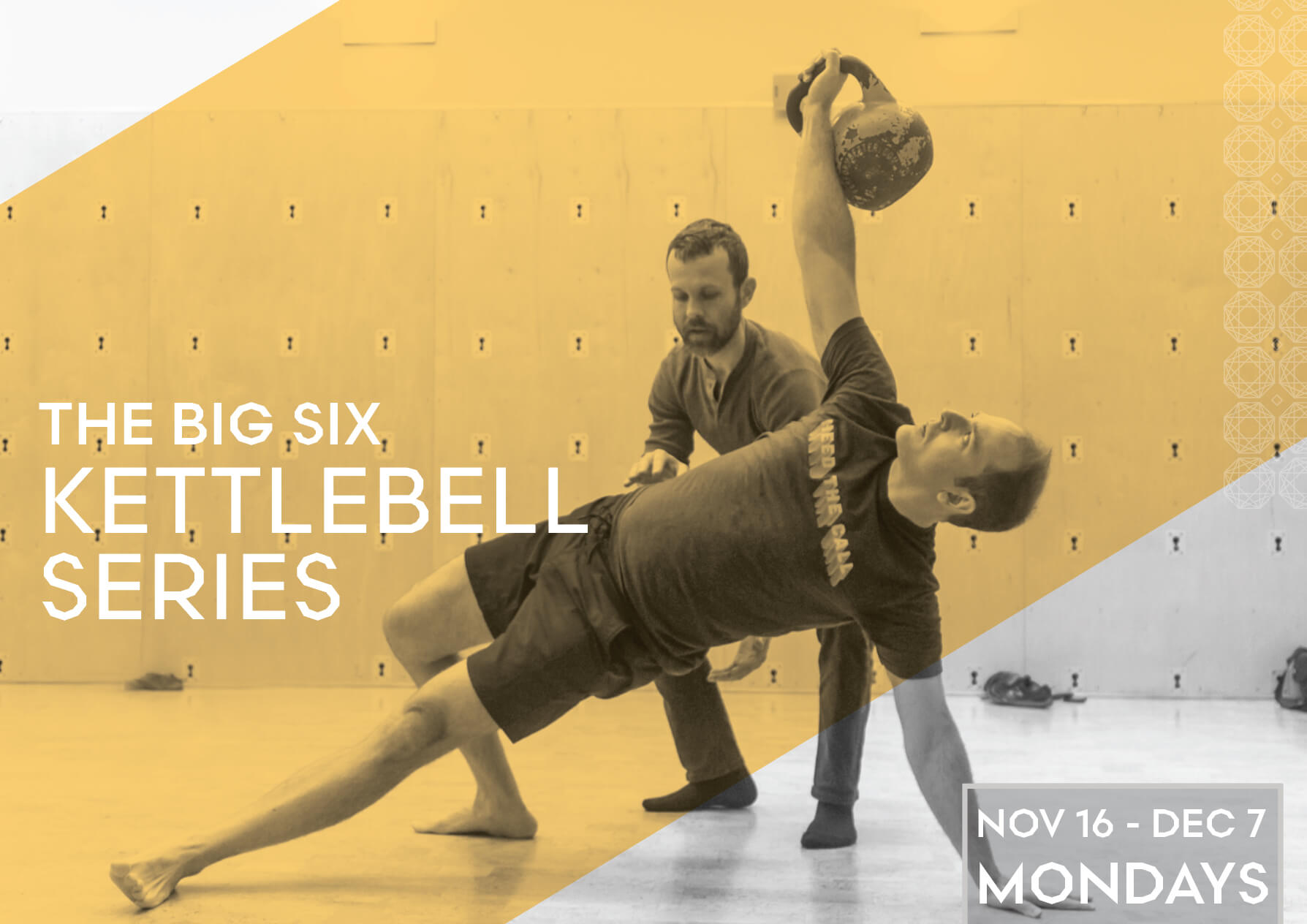 WITH Thomas Damron
Mondays at 5pm
The beauty of Kettlebell training is that it checks all the boxes.
Improve your strength, mobility, stability, and conditioning by learning the BIG 6 movements and how to program these exercises into your workout. Make the most of your time and effort with a highly effective and efficient way to train!
The BIG 6 movements include: front squats, overhead press, swing, clean, snatch, and Turkish get up. In this progressive 4-week series, break down each exercise and fine-tune your form to get the best results. Learn how to warm up, adjust programming to fit varying workout times, and how to integrate mobility into your strength routine.

Week 1: mobility – swing – clean
Week 2: front squat – overhead press – repeat swing and clean
Week 3: snatch - Turkish get up
Week 4: finishers including ladders and complexes

Sign up and receive access to Thomas' full kettlebell workout library containing over 70 exercises! Additional instructional videos of each of the 6 movements will also be made available.

No experience required. Recommended for those crunched for time, injury-prone, and/or interested in skill-building.

Questions or current injuries, please email thomas.damron@castlehillfitness.com.

Limited to just 4! Sign up in advance.

November 16-December 7
4-week series
Mondays
5-5:55pm
in Chakras

PRICING
$112 members
$132 nonmembers
VIP save extra 10%
Please sign up in Advance

About Thomas
Thomas is a certified Strength and Conditioning Coach, Structural Integration practitioner, and RKC Kettlebell Instructor. He believes that everyone has the ability to move freely, feel better and pursue any athletic endeavor with confidence and without fear of injury.