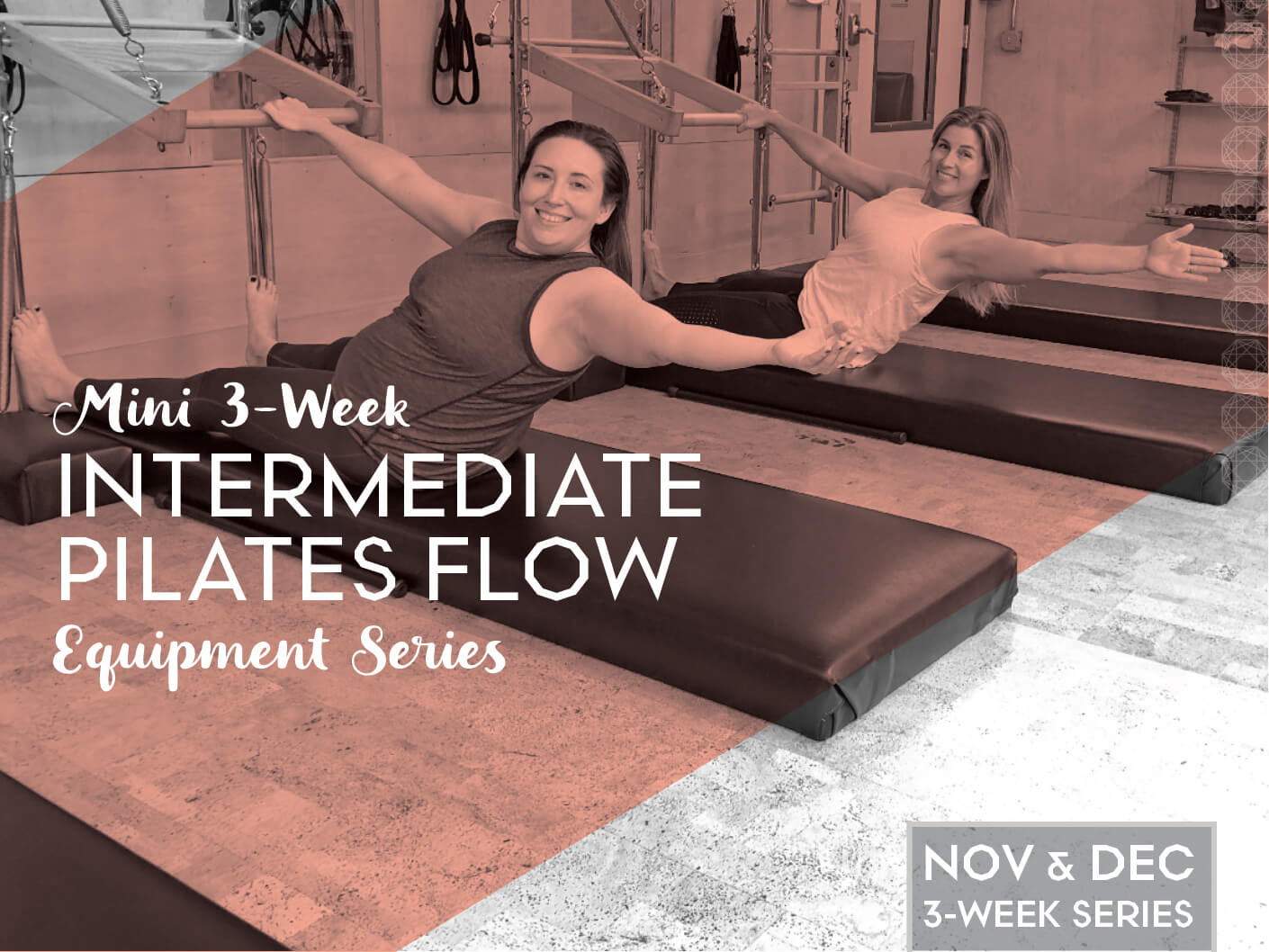 WITH Sara Garonzik and Clear Hadden-Gunther
Thursdays at 12pm
YES, YOUR PILATES REFORMER MISSED YOU TOO!
Return to the gym in this focused, small group experience to help create length and strength on the Tower, Reformer, and Wunda chair. This intermediate flow will provide that necessary push forward, challenging the full body to achieve your goals.
Injuries welcome. Required 6 months of Pilates equipment experience.

The limit is just 4!
Now with TWO options:

November 2-16
November 30-December 14
Mondays with Clear
7-7:55am

November 5-19
December 3-17
Thursdays w/ Sara
12:12:55pm


Both 4-week series. Located in the Pilates Studio at Downtown.
About Sara and Clear
With Sara, expect to gain a deeper knowledge of your body
as she walks the line between challenge and form with
humor sprinkled into the conversation. A complimentary
teammate, Clear believes practicing Pilates can deepen
and compliment everyone's fitness goals.