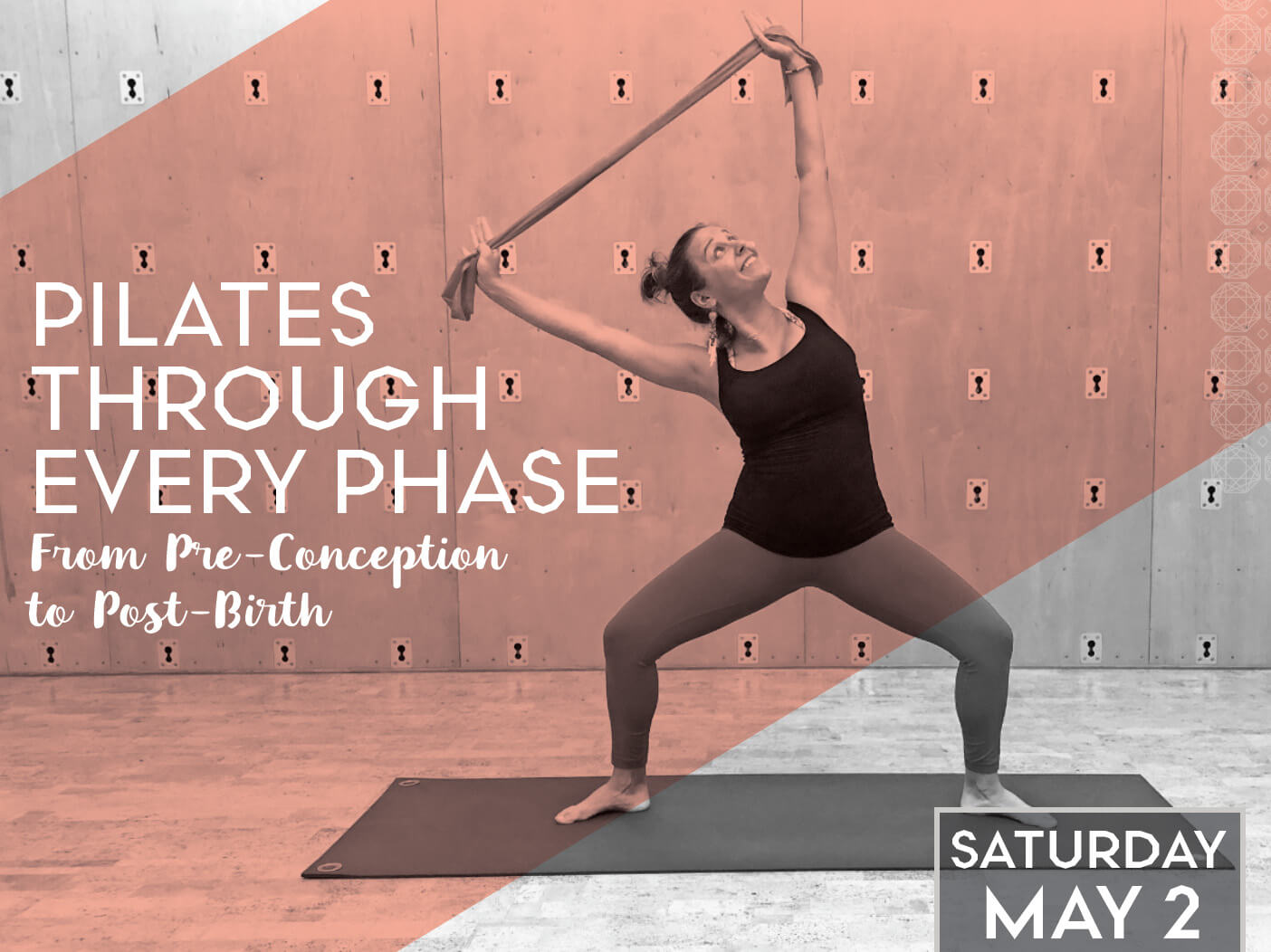 WITH Jaime Fruge-Walne
Saturday at 2pm
DOING PILATES DURING ALL STAGES OF PREGNANCY HAS ITS PERKS.
Join Jaime in developing a low-impact Pilates workout that benefits both you and baby from pre-conception to post-birth. The perks of incorporating a Pilates practice during all stages of pregnancy are exhaustive and will even help with post-natal recovery. Take this 2-hour workshop to learn more about how to accommodate your body as it changes, and develop a take-home mat practice that meets your specific needs for all phases. Modifications will be given for all exercises allowing for a personalized plan.

Learn more about:
-what is your pelvic floor and how to engage it
-what is Diastasis Recti and how to treat it
-how to tone the entire body in preparation for birth
-how to recover from birth in the fourth trimester and beyond

No Pilates experience necessary. All levels and all stages welcome.

Questions? Email jaime@jaimefruge.com

Take what you've learned with Jaime home with you! Purchase a "workout in a bag" including a small Pilates ball, theraband, and workout routine available for a discount following the workshop.

Saturday, May 2
2-4pm
in Lotus

min: 3, max: 20

$40 members
$50 nonmembers
10% discount for VIP

About Jaime
Jaime, a recent new Mom, works with clients of all ages and abilities ranging from dancers and athletes, prenatal and postnatal recoveries, injury prevention and rehabilitation, and seniors. She believes Pilates can transform a person's life by incorporating its somatic principals into daily life and designs each workout based on her client's goals/needs for that specific day.