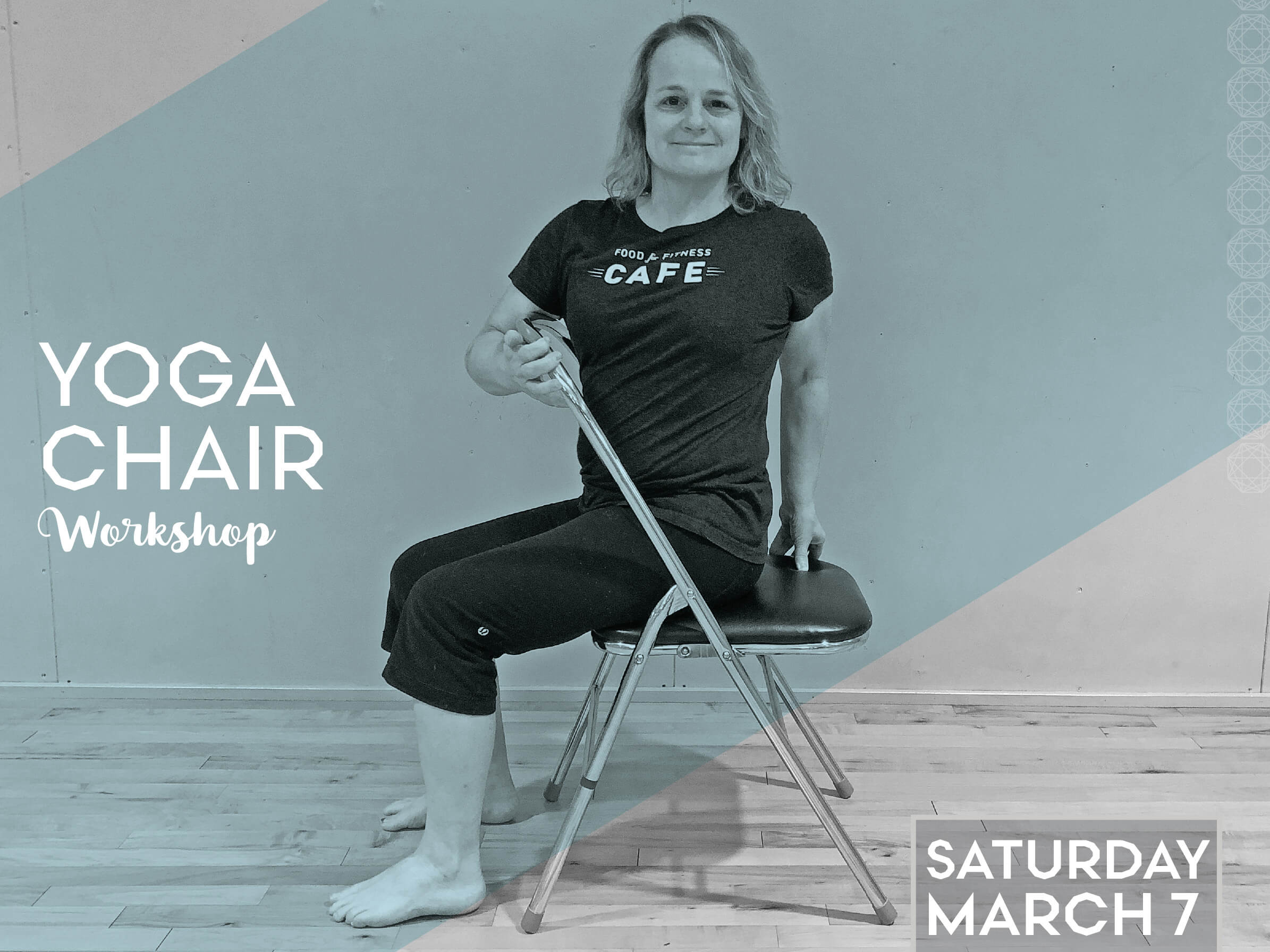 WITH Anne-Marie Schultz
Saturday at 2pm
PULL UP A CHAIR, YOGIS
Deepen your practice with a simple yoga prop.
Have you ever wondered exactly how to use those yoga chairs at the back of the studio? This workshop will teach students how to use simple folding chairs to improve their yoga practice. Join Anne in uncovering basic standing poses, twists, forward bends, and backbends using this versatile prop. You'll leave looking at chairs in a whole new light!

Saturday, March 7
2-4pm
in Chakras
min 6, max 24
$30 for all, VIP members save 10%

Meet Anne
Anne-Marie is a certified Junior Intermediate Level III Iyengar Yoga instructor. She has studied with many senior teachers in the Iyengar system and has a gift for distilling their teaching down to a very basic level. She also has a Ph.D. in philosophy and a great sense of humor so expect fun, thoughtful reflections on the meaning of life, the universe, and everything in between.