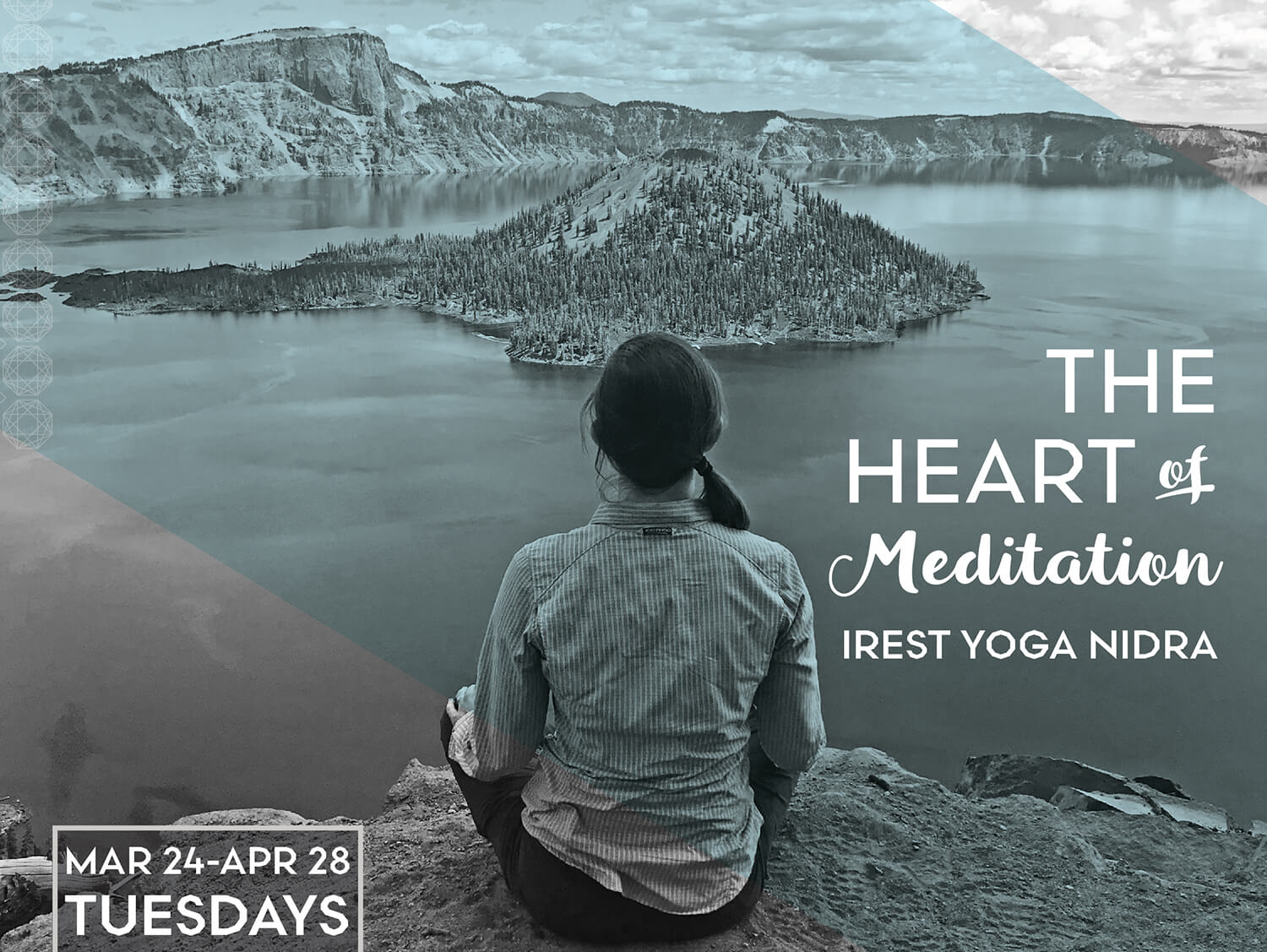 WITH Kim Schaefer
Tuesdays at 6:15pm
Heal unresolved issues in your body and mind. 
Develop your toolbox for calm amidst all the changing circumstances of life. iRest is an evidence-based meditation practice that helps alleviate insomnia, anxiety, fear, and depression. This 6-week iRest course will teach you a practice to help you relax deeply, release stress, increase resiliency, improve your interpersonal relationships and provide you with greater mastery and control in your life. A workbook and other resources will be provided for your continued practice after the series. 
March 24-April 28
Tuesdays
6:15-7:30pm
in the Chakras Studio
Early bird pricing available before March 17:
$99 member
$108 non-member
VIP members receive 10% off
After March 17 pricing: 
$111 members
$120 non-members
Meet Kim Schaefer
Kim is a somatic psychotherapist, experienced yoga teacher, and longtime meditator. Her clear and encouraging teaching style makes yoga and meditation accessible to anyone seeking to know more about the practice and about themselves.