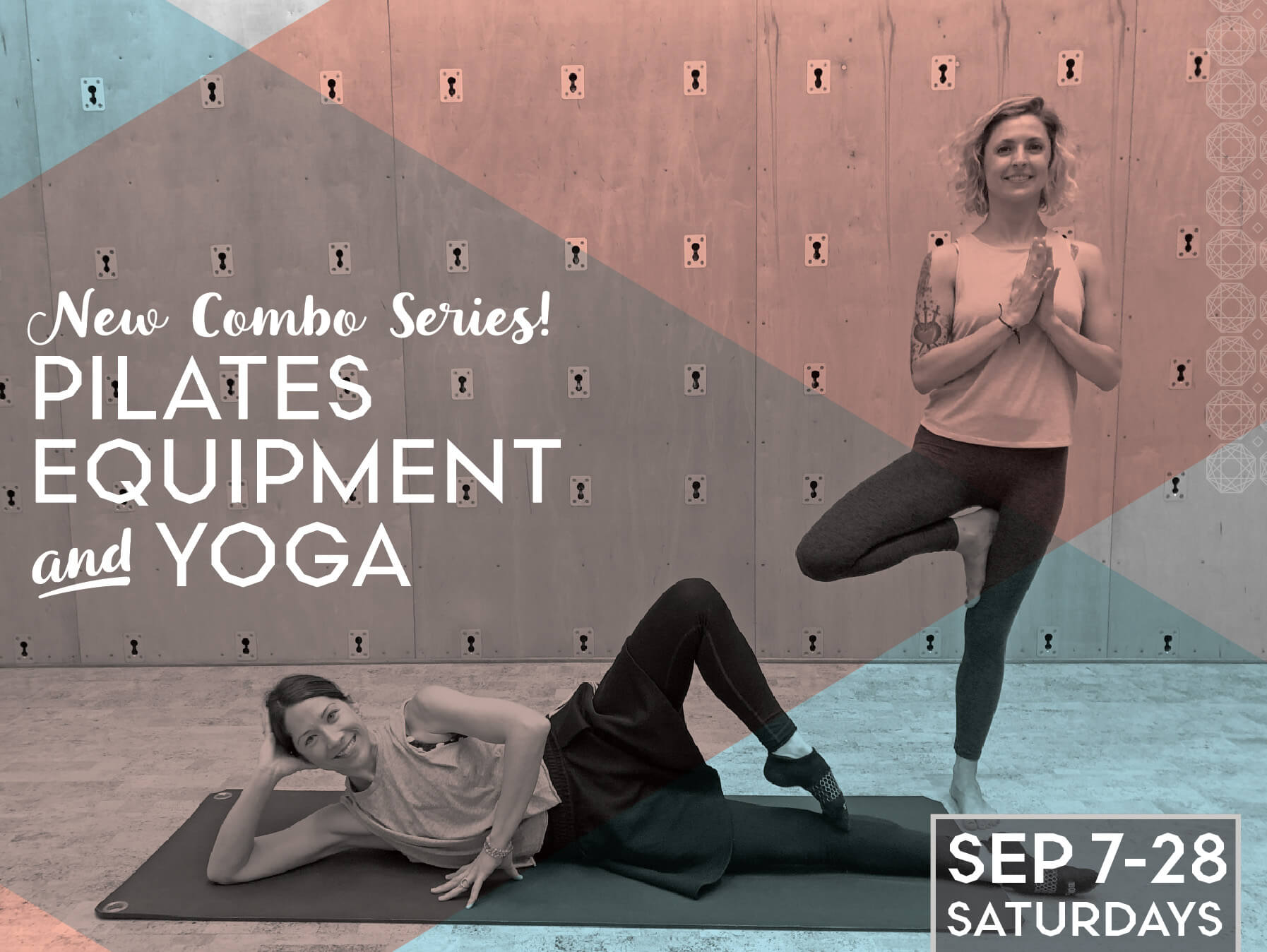 WITH Collette Hill and Stephanie Wright
Saturdays at 1pm
Is this series right for you? Take the quiz.

Are you looking to refresh your fitness routine by trying something new?
Are you curious about learning how to stabilize your major joints and core for better balance, posture and mobility?
Do you want to build strength AND flexibility?
Have you been wanting to try Pilates or Yoga, but not ready to jump into a class?
Do you already practice Yoga or Pilates, and want to take your experience to the next level?

If you answered YES to any of these questions, then this series is for YOU!

Over the course of four Saturdays, Stephanie and Collette will focus on strengthening and stabilizing the hips, spine/core container, and shoulders. Classes will be split into two groups. Plan to spend 40-minutes learning and using the Pilates equipment, 40-minutes building a strong Vinyasa yoga practice, and 10 minutes in a closing guided meditation.

Week 1: General Overview of Pilates and Vinyasa Yoga
Week 2: Stability/Mobility of the Hips
Week 3: Core and Spine
Week 4: Stability/Mobility of the Shoulders

September 7-28
Saturdays
1-2:30pm
Pilates Studio/Chakras
4-week series

min: 8, max: 36

$125 for all sessions
Drop in rate: $35 per class
10% VIP discount

About Stephanie and Collette
Collette and Stephanie have a combined 25 years teaching experience; as former dancers, they know the importance of moving the body safely and with awareness - they are so excited to team up and to share these complimentary practices with you this September!