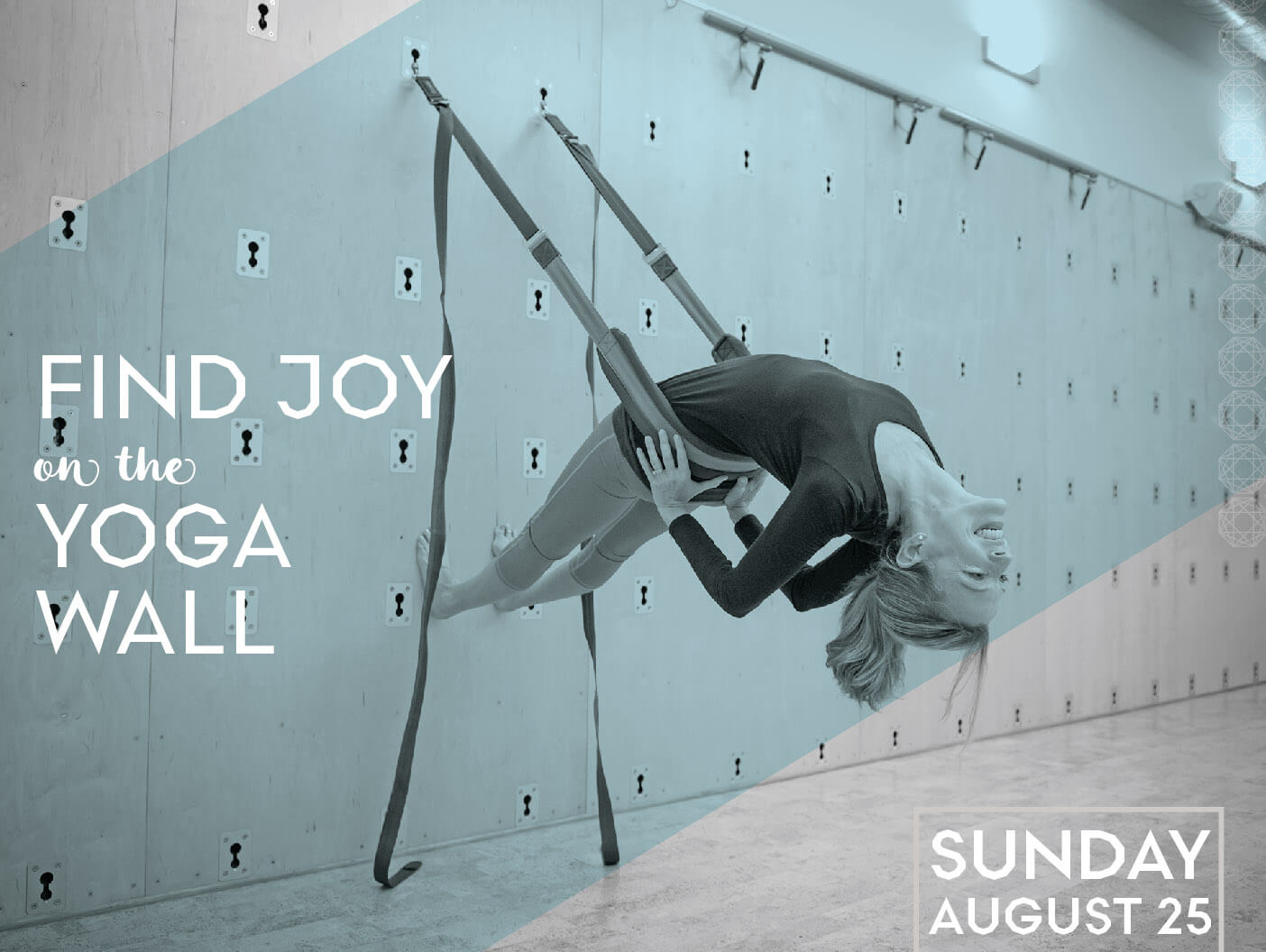 WITH Gillian Barksdale
Sunday at 2pm
LOOKING FOR A BOOST OF JOY & GREATER SENSE OF WELL BEING?
Take your yoga practice to the Wall. The Yoga Wall is a wonderful tool to help explore yoga poses on a deeper level. This prop adds unwavering support allowing you to hold poses longer, fine-tune asana, and experience postures with minimal effort, allowing for additional restorative benefits in the body. This workshop will primarily focus on chest openers and backward extensions leaving you with a smile on your face and joy in your heart. Come play and experience all the Yoga Wall can offer. 
All levels welcome. No experience needed. 
Min 6, max 18
Sunday, August 25
2-4pm
in Lotus
$25 for all
10% discount for VIP members
About Gillian
A certified Iyengar Yoga instructor who began her yoga practice in 1996, Gillian teaches with clear and precise verbal and visual instructions and brings a sense of joy and humor to the class.