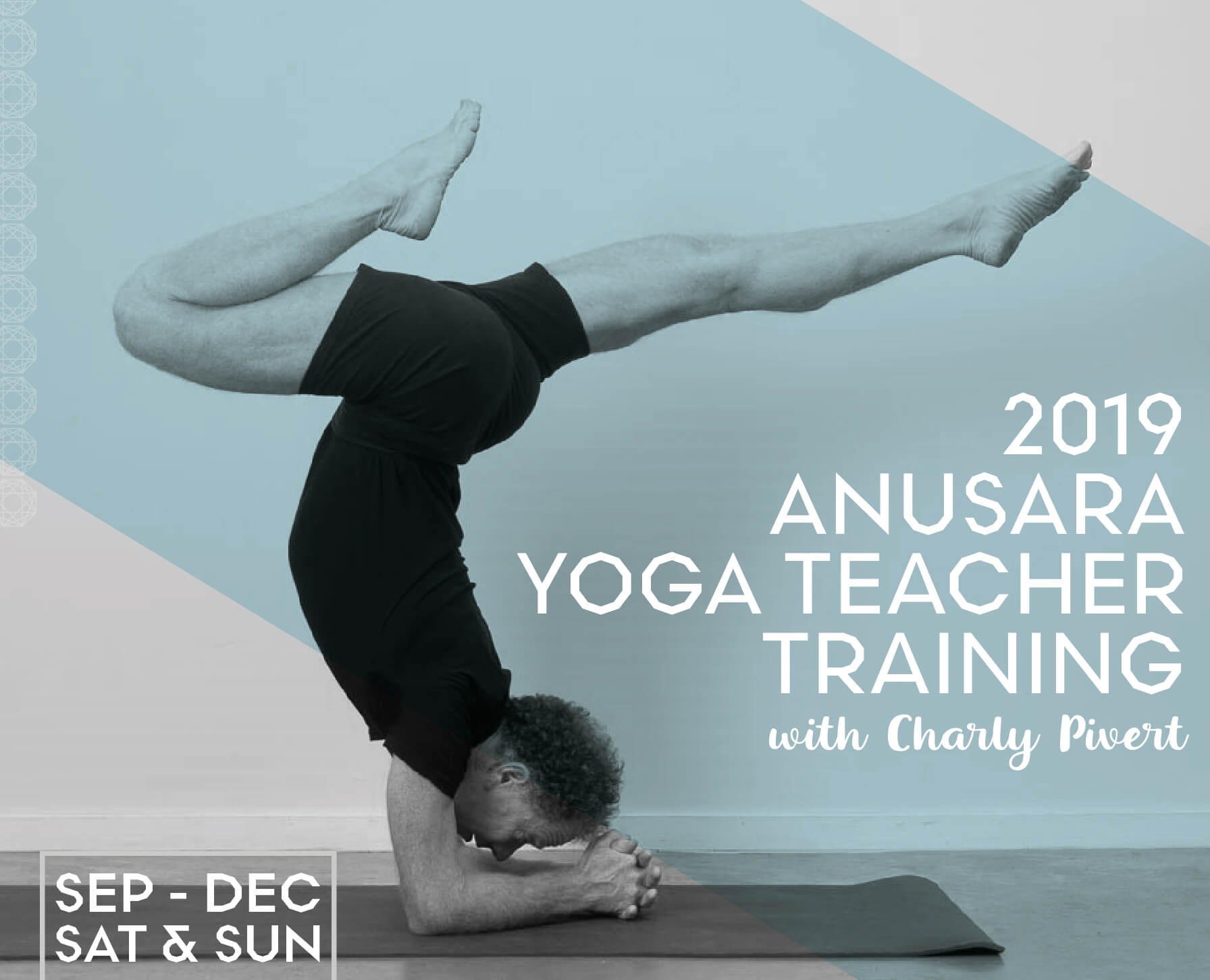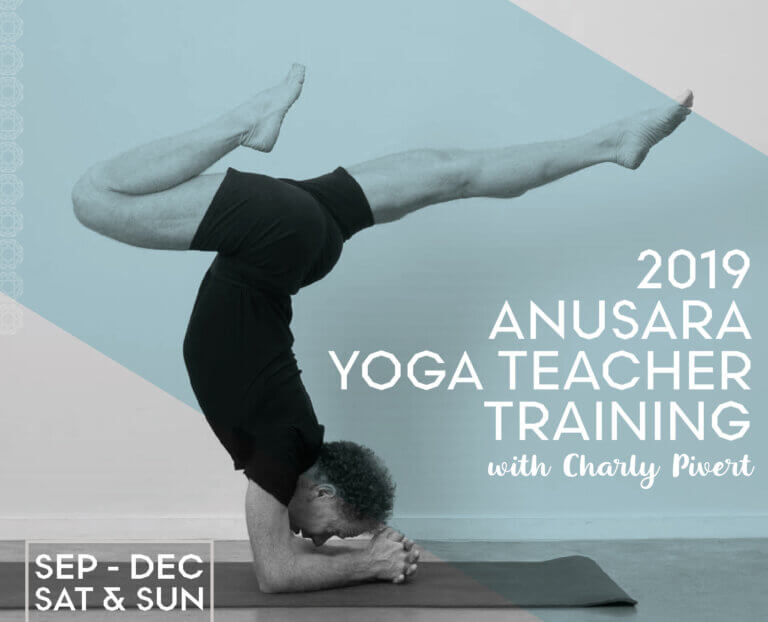 WITH Charly Pivert
Saturdays and Sundays at 9am
A 100-HOUR TEACHER TRAINING OVER 6 WEEKENDS
The Anusara® Yoga Teacher Training is for those who have dedicated themselves to the practice of Anusara Yoga and aspire to teach others. Through a supportive learning environment, trainees can expect to understand how to articulate instructions clearly and succinctly, skillfully observe and safely adjust students, learn therapeutic alignment principles, and ways to connect to the heart of the student through themes and effective sequencing. 
Completion of an Immersion is a pre-requisite that prepares students for the Anusara Yoga Teacher Training. Graduates of the Immersion and Teacher Training will be able to register through Yoga Alliance at the 200 RYT level. With two years of teaching experience, plus additional requirements that can be found on Anusara's website, graduates will qualify to apply for Anusara-Inspired™ status thru Anusara® Yoga.
Charly Pivert is a Certified Anusara® Yoga Instructor who has studied with John Friend since 1994. With over 25 yeras of teaching experience, Charly brings a deep understanding of how the physical practice of Yoga can connect to one's heart and have the power to transform lives. Charly teaches and lives in Austin, Texas. 
Meeting Dates: 
September 21-22
October 12-13
October 26-27
November 16-17
November 30-December 1
December 14-15
Weekend Schedule: Saturdays and Sundays at 9am-5:30pm
Program Pricing:
$1675 prepaid before September 7. Includes $300 non-refundable deposit. 
$1800 Payment Plan: $300 non-refundable deposit + 6 payments of $250 paid in full by December 13. Valid credit card required. 
To register: Email Deb Peterson, Programs Manager, at deb.peterson@castlehillfitness.com
Refunds: We will give a refund minus the non-refundable deposit for cancellations 2 weeks or more in advance. No refunds will be given for no shows or within 14 days of start date. CHF reserves the right to cancel programs at any time, to which we offer full refunds. Attendance: 100% is required with no make-up dates.