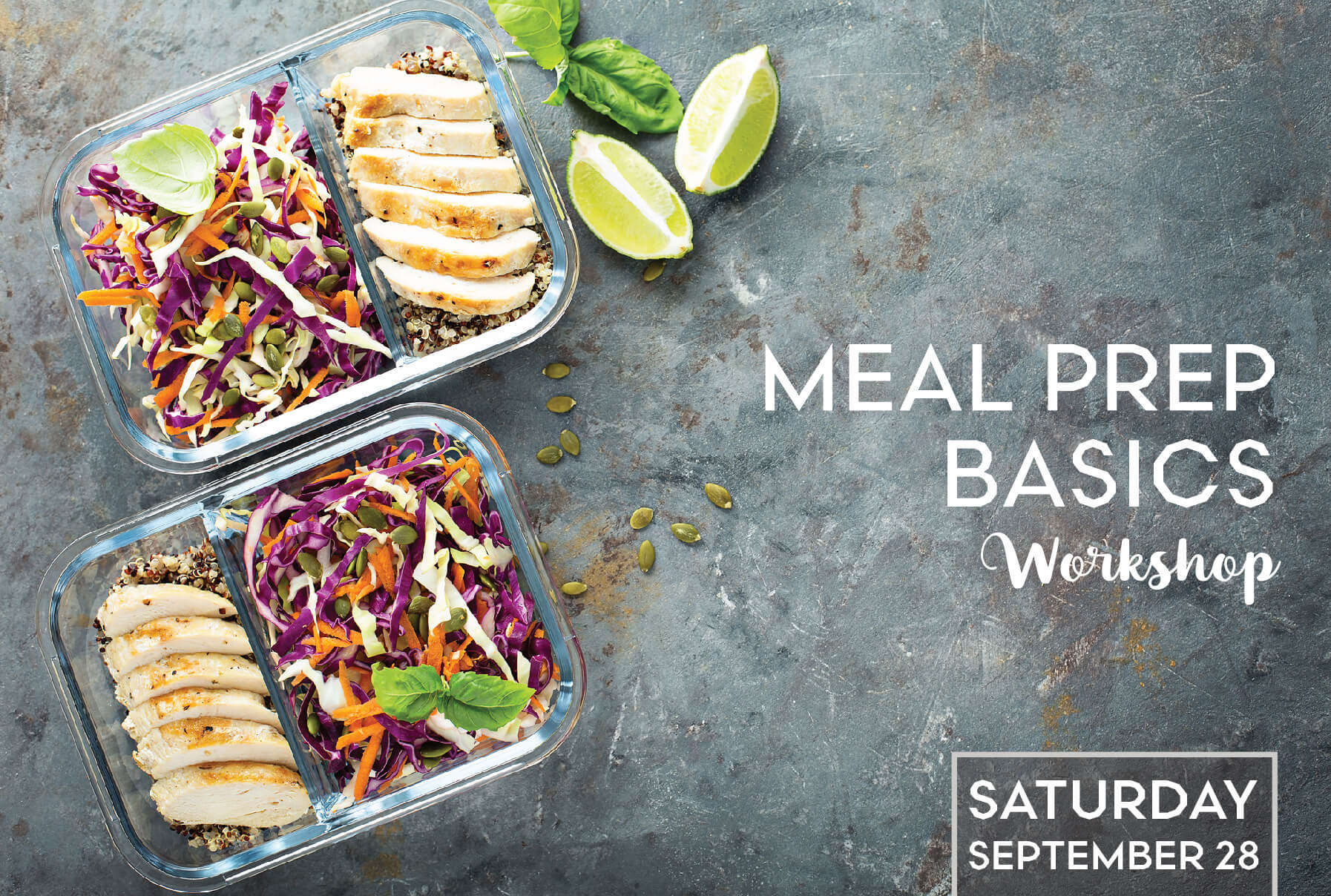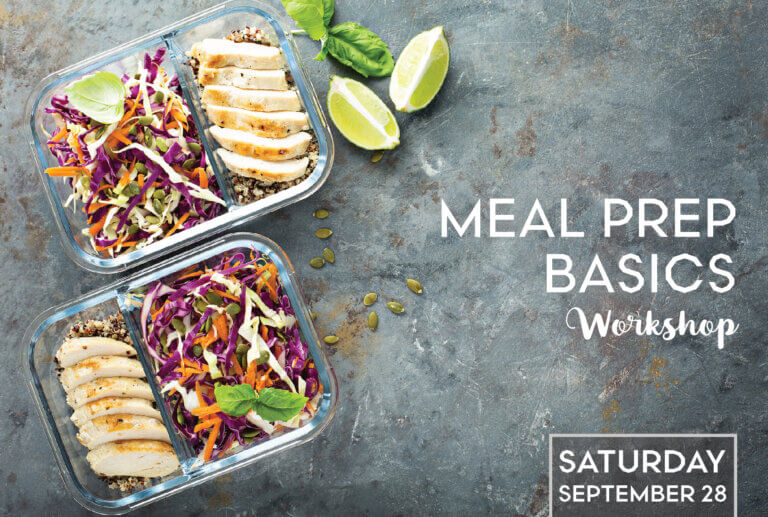 WITH Tara Penawell
Saturday at 2pm
Set Yourself Up for Success!
Meal prepping is a powerful tool for increasing health and wellness, losing weight and saving money. Many of us don't feel like we have the time to cook or feel overwhelmed at the prospect of planning ahead. Learn effective strategies to overcome these barriers and start putting this tool to use.

In this 90-minute workshop you will learn:
• What is meal prepping?
• Creating a personalized plan
• How to stock your pantry for success
• Recipe resources and storage information
• Getting started tips

All welcome. Questions? Email tpenawell@yahoo.com

min 2, max 20

Saturday, September 28
2-3:30pm
in the Studio

$25 for all
10% discount for VIP

About Tara
Tara, a NSCA-certified personal trainer, has dedicated the better part of her life to health, fitness, and coaching. She earned her Masters Degree in Kinesiology from UT in 2004 and has since received a Precision Nutrition and ACE Certified Health Coach certification. Through a habits-based, holistic approach, Tara has successfully helped many clients lose inches, improve their health, look great in their clothes, and age gracefully.