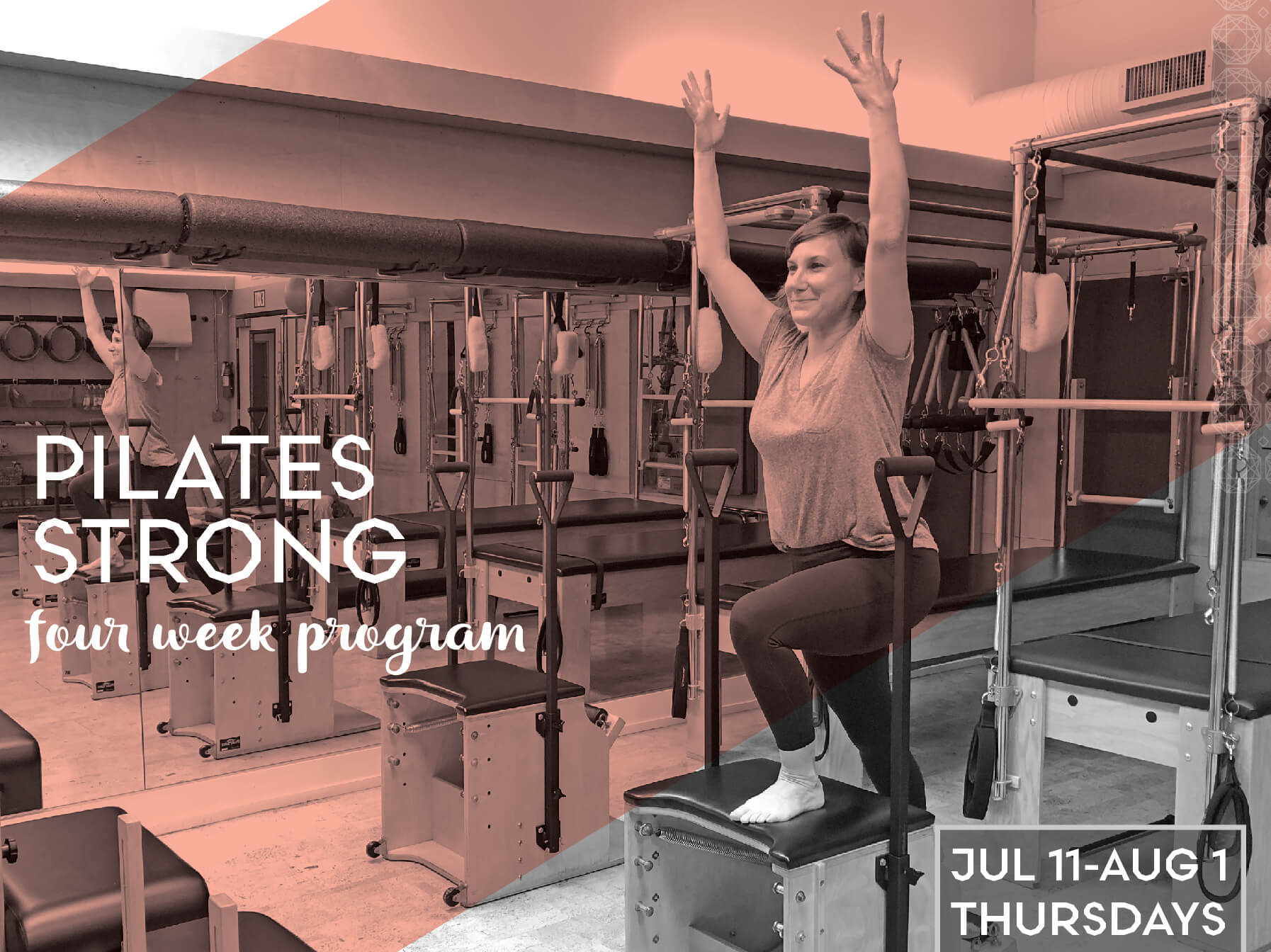 WITH Heather Quiring
Thursdays at 5pm
Turn up the heat on your Summer workouts with this strength-focused Pilates workout! Join Heather in a fun, 4-week series designed to challenge your body and change up your routine. Each week's equipment-based workout will specifically build strength, increase stability, and improve posture. While we recommend participants have experience on the Pilates machines, adventurous beginners are welcome to sign-up. Please no injuries. 
min 3, max 6
July 11-Aug 1
Thursdays
4-week series
5-5:55pm
in the Pilates Studio
$112 members
$124 non-members
10% discount for VIP
About Heather
Heather is a professional dancer who began her Pilates training after an injury over a decade ago. She has the knowledge to take any person's body and have them reach their potential regardless of any roadblocks! In Heather's classes, you can expect a complete strengthening and challenging workout.