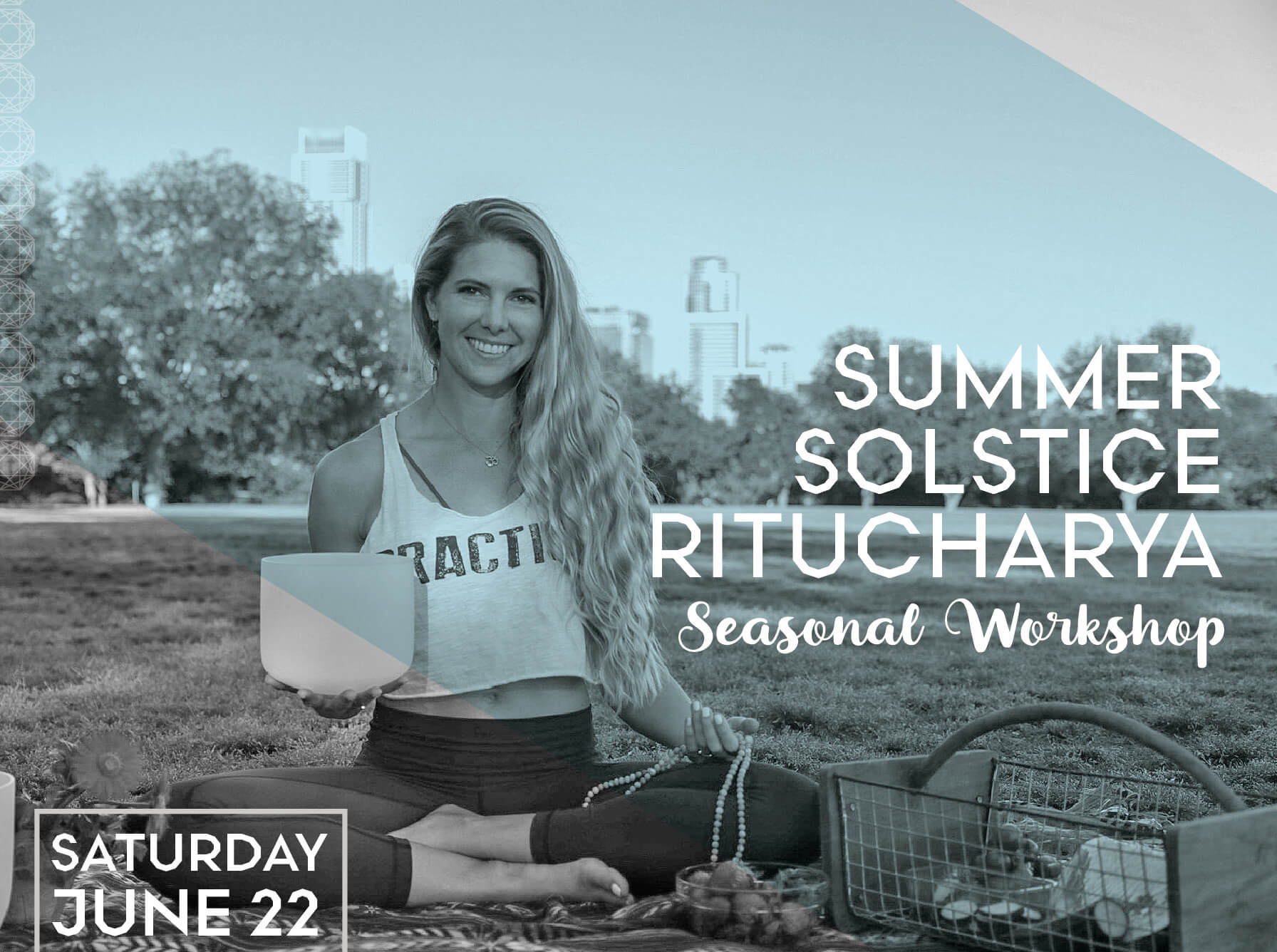 WITH Morgan Malia
Saturday at 2pm
Living Seasonally with Functional Medicine Yoga
The spirit of summer is one of emergence, purification and potency. Honor the changing of seasons and the longest day of the year by joining Morgan for this 2-hour Functional Medicine Yoga workshop. 
We'll begin by exploring the Ayurvedic principle of Ritucharya; learning how to adapt diet, lifestyle, and exercise routines to maintain a state of balance as we transition into warmer days and longer nights. We'll follow with a seasonal yoga practice and a guided Summer Solstice meditation, accompanied by an enchanting sound bath.

Part discussion and part practice; all levels are welcome.
Saturday, June 22
2-4pm
in the Studio
$30 members/$35 nonmembers
10% VIP discount
About Morgan:
Morgan is a certified Functional Medicine Health Coach and E-RYT Yoga Teacher. She aims to support her students and clients in sharpening their senses and cultivating intimate awareness of the ways their bodies, minds, and environments interact. She draws from her training and experience across a wide range of techniques, offering experiences that are therapeutic yet challenging in nature. Her intuitive approach often sheds light on unconsciously held patterns and beliefs, encouraging students to embrace a sense of ease, happiness, and wholeness in their lives.