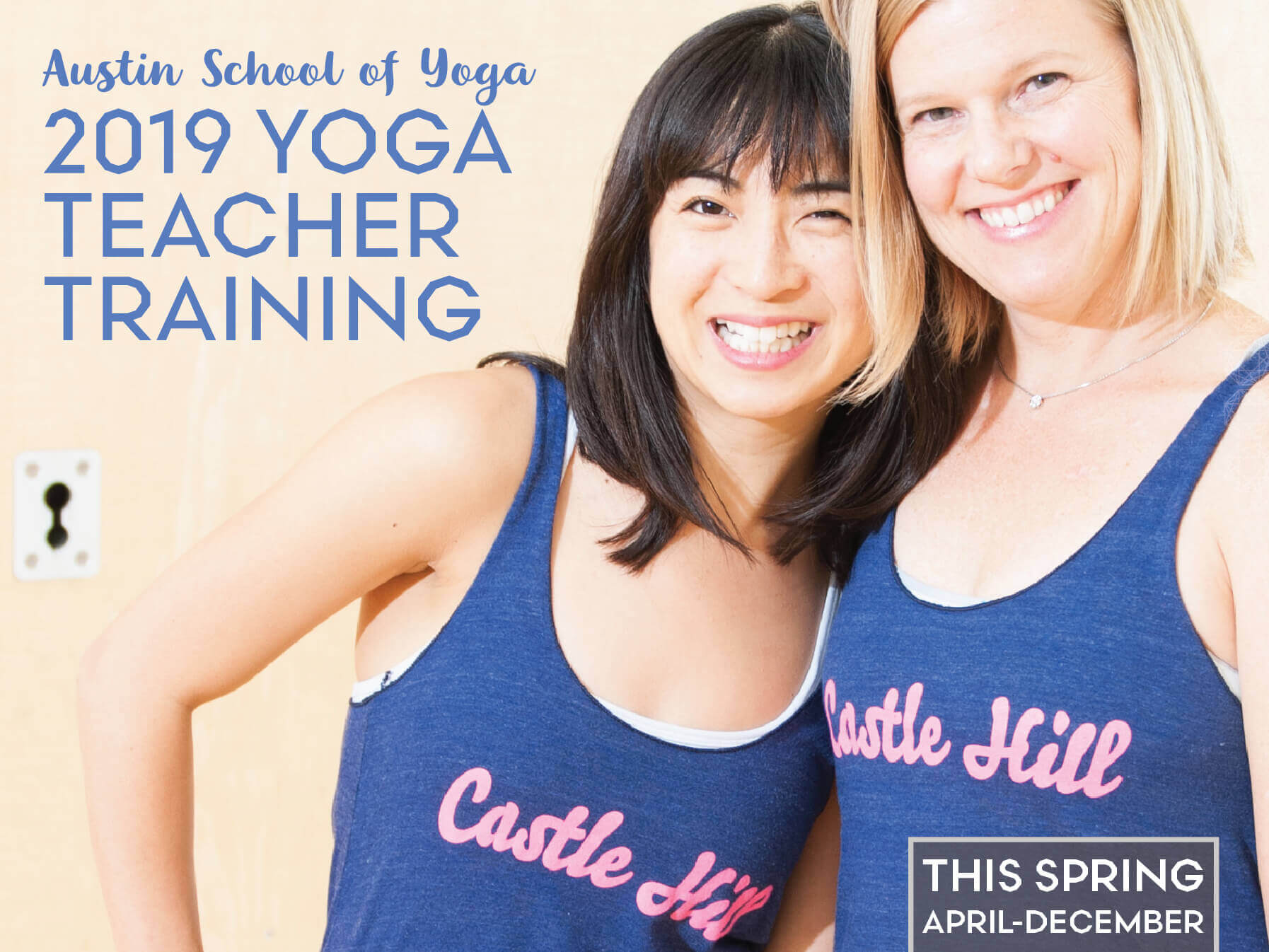 2019 Austin School of Yoga 200-Hour Teacher Training
WITH Ashley + Tracey
Saturdays and Sundays at 9am
AUSTIN SCHOOL OF YOGA - 200-HOUR TEACHER TRAINING IS HERE!
Join Ashley Cheng and Tracey Silverman for a 200-hour Yoga Alliance-certified teacher training designed with the cornerstones of self-care, awareness, curiosity, and compassion to discover your own voice, whether or not you plan to teach. We meet 9 weekends, once a month for an exquisite combination of yoga, personal development processes, embodied anatomy, and empowering teaching methods.  


Training Dates:
Weekend 1: April 27-28
Weekend 2: May 25-26
Weekend 3: June 29-30
Weekend 4: July 20-21
Weekend 5: August 24-25
Weekend 6: September 14-15
Weekend 7: October 19-20
Weekend 8: November 2-3
Weekend 9: December 7-8
Meet one weekend a month. Saturdays and Sundays, 9am-7pm. 
in the Studio 
Email questions to: info@austinschoolofyoga.com
Pricing:
Save $300 when you sign up before April 1, 2019. 
Non-refundable deposit = $500
Total training cost = $3,500 payment plan option or $3,200 paid in full. 
Payment plan is no more than 8 payments of $375 and must be paid off by the end of the training - December 8, 2019
Questions? Contact deb.peterson@castlehillfitness.com
Refunds: We will give a refund minus the non-refundable deposit for cancellations 2 weeks or more in advance. No refunds will be given for no shows. Castle Hill Fitness reserves the right to cancel programs at anytime to which we offer full refunds. 
Attendance: 100% is required with no make up dates. 
Meet Ashley Cheng, 500 E-RYT & Tracey Silverman, 200 E-RYT 
Our training is based on our heritage in Forrest Yoga, Yoga Tune Up®, Yoga Therapy and Alignment-based Vinyasa. We have curated what we love best of these practices and adapted it to our own unique style. 
www.austinschoolofyoga.com