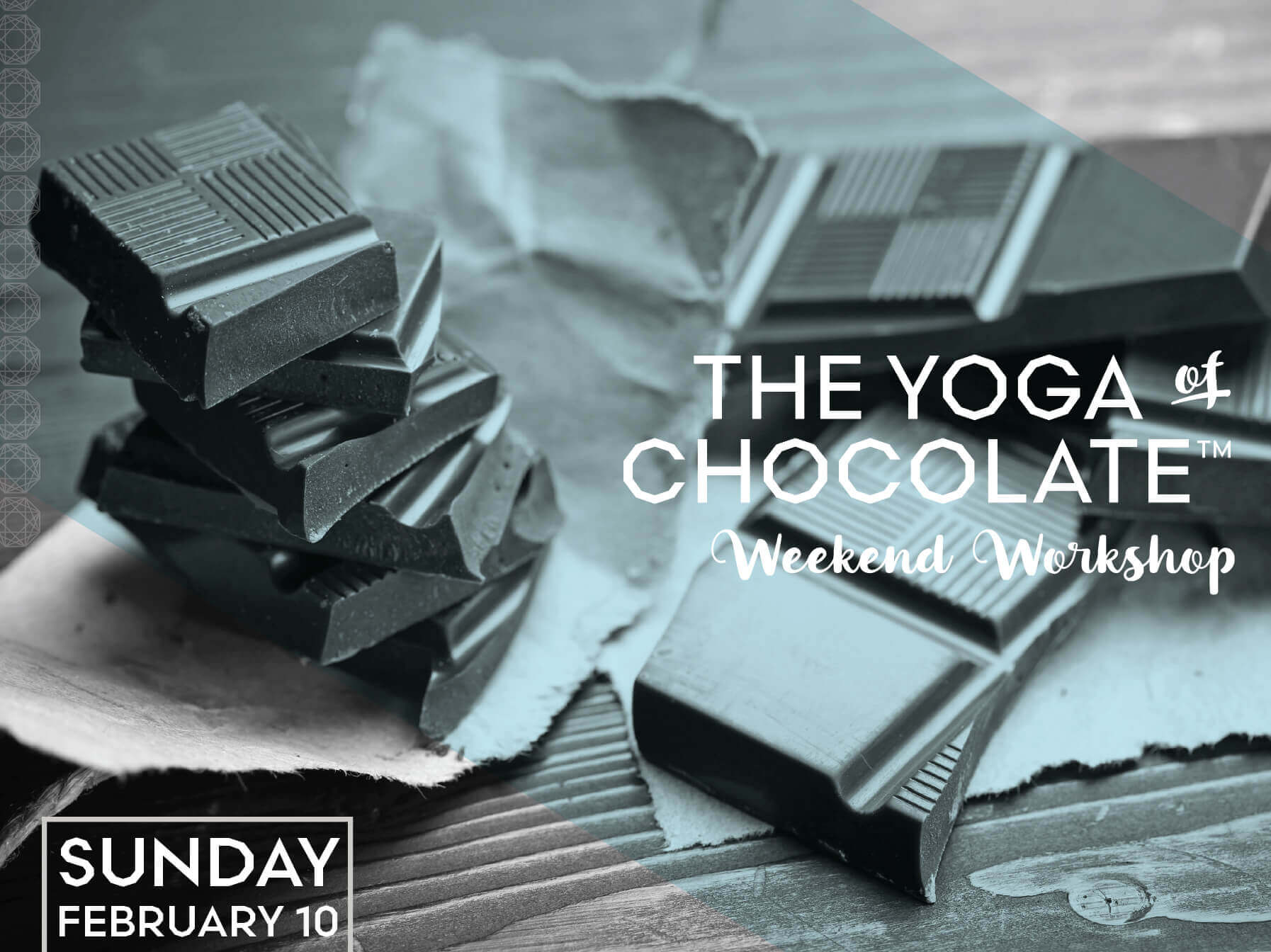 WITH Jyl Kutsche
Sunday at 2pm
COMBINE CHOCOLATE TASTING WITH MINDFUL MOVEMENT
In Patanjali's 8 Limbs of Yoga, the fifth limb, pratyahara, is often defined as 'a withdrawal of the senses'. A less common translation of the word pratyahara 'to recover our senses'.
In this event, asana, meditation, and chocolate are the vehicles which we use to cultivate that recovery of our senses - that sensitivity that we often lose when when we get caught up in the rapid pace of our lives.
Combining chocolate tasting with the mindful movement and meditation helps us to go deeply inward, becoming more attuned to the smell, texture, tastes of the chocolate and of the infinite subtle physical sensations of our bodies.
All levels welcome.
Sunday, February 10
2-4pm
in Studio
$30 member/$35 nonmember
10% VIP discount
About Jyl
Jyl Kutsche, 500 ERYT, LMT, is a senior instructor of Prajna Yoga who has been teaching yoga since 2006 & currently leads workshops and retreats around the world, often combining her two passions: yoga & chocolate! Her exploration of cacao as plant medicine has turned a lifetime chocolate addiction into a profound part of her life's journey. She currently divides her time between the US & Peru.