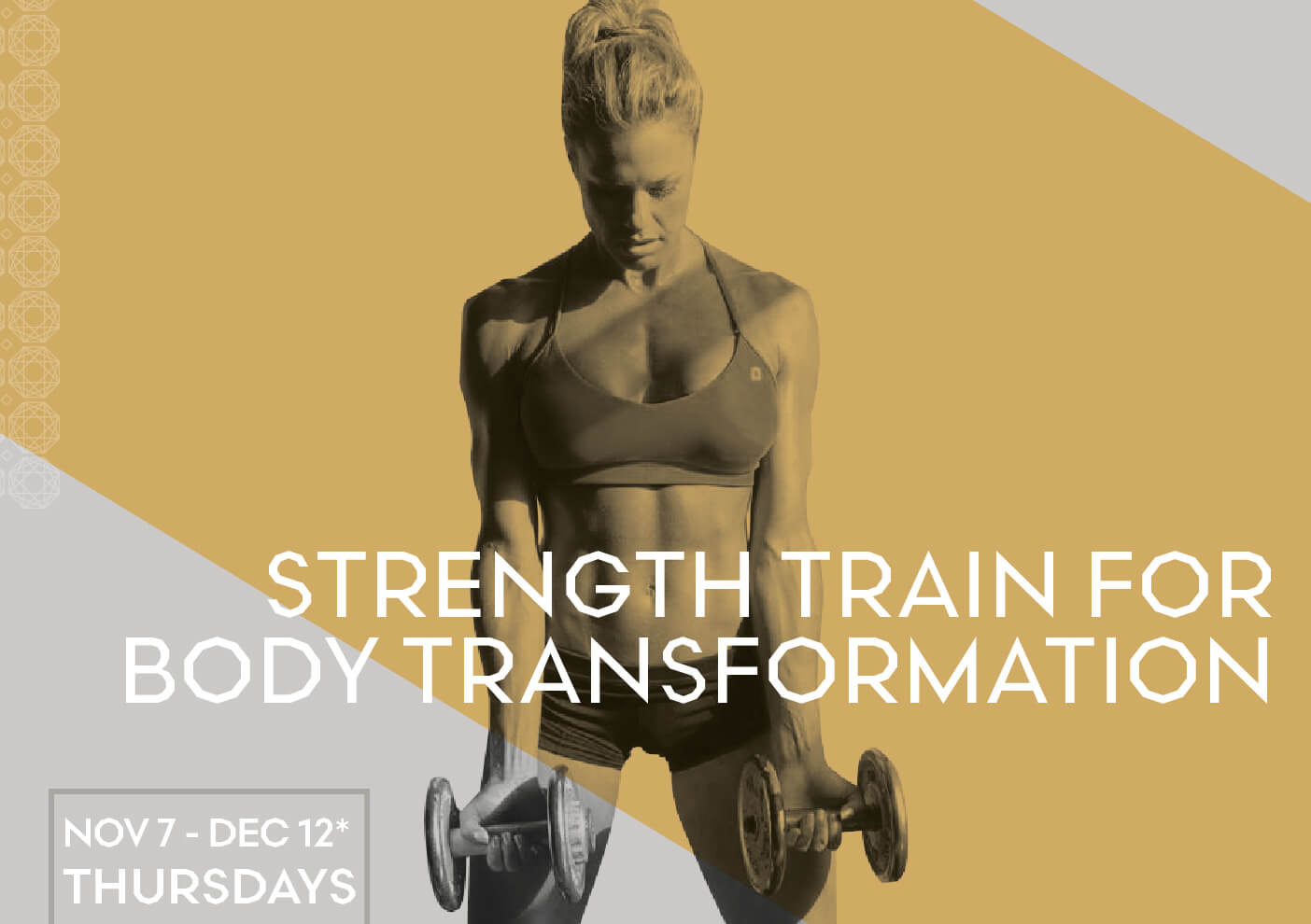 WITH Jessica Appel
Thursdays at 7am
Have you been consistent in your training? 
Hitting the weights and cardio but still not getting the results you hoped for? 
Is the scale not budging? 
Have an event coming up that you want to get in the best shape of your life for? 
Are you getting frustrated? 
You are ready for a Transformation! This carefully curated program will change the shape of your body, burn body fat, and build lean muscle mass. 
The first meeting ins a Bod Pod Body Composition Test. For this test, you should not eat, drink, or exercise at least 2 hours before start time. You also need to bring a tight fitting bathing suit. This base line test is included in the program price, an additional Bod Pod test can be purchased at the end of the program. 
This series includes a once a week group workout and 3 days of programmed homework per week. We will work in a small group setting to sculpt your body into the physique you've been hoping for. Emphasis will be on heavy strength training and high intensity cardio. Jessica will review your nutritional log weekly and discuss the incredibly important role of nutrition at each class. 
This class is extremely effective and time tested. Careful adherence to the designed program will absolutely bring you the body composition changes that have been alluding you. 
November 7-December 12 (no class November 28)
Thursdays at 7am
5 week program
first meeting is a Bod Pod + 16 programmed workouts
$140 Members; $165 Non-Member
VIP Member extra 10% off
limited to 6
About Jessica
Jessica is a Master Trainer with over 15 years experience. In 2012, this multi-finishing IronMan decided to shift her focus completely, changing her body composition in preparation for her first Figure Competition at the Texas State Naturals. She lost 25 lbs and 10% body fat. In 2014, she took her training to the next level, giving birth to twin boys. Jessica crafts her programs to empower her clients to meet their goals and blast through plateaus. Most recently she has gotten involved with Crossfit and is more driven and prepared than ever to guide those interested in dramatic fitness and aesthetic results.