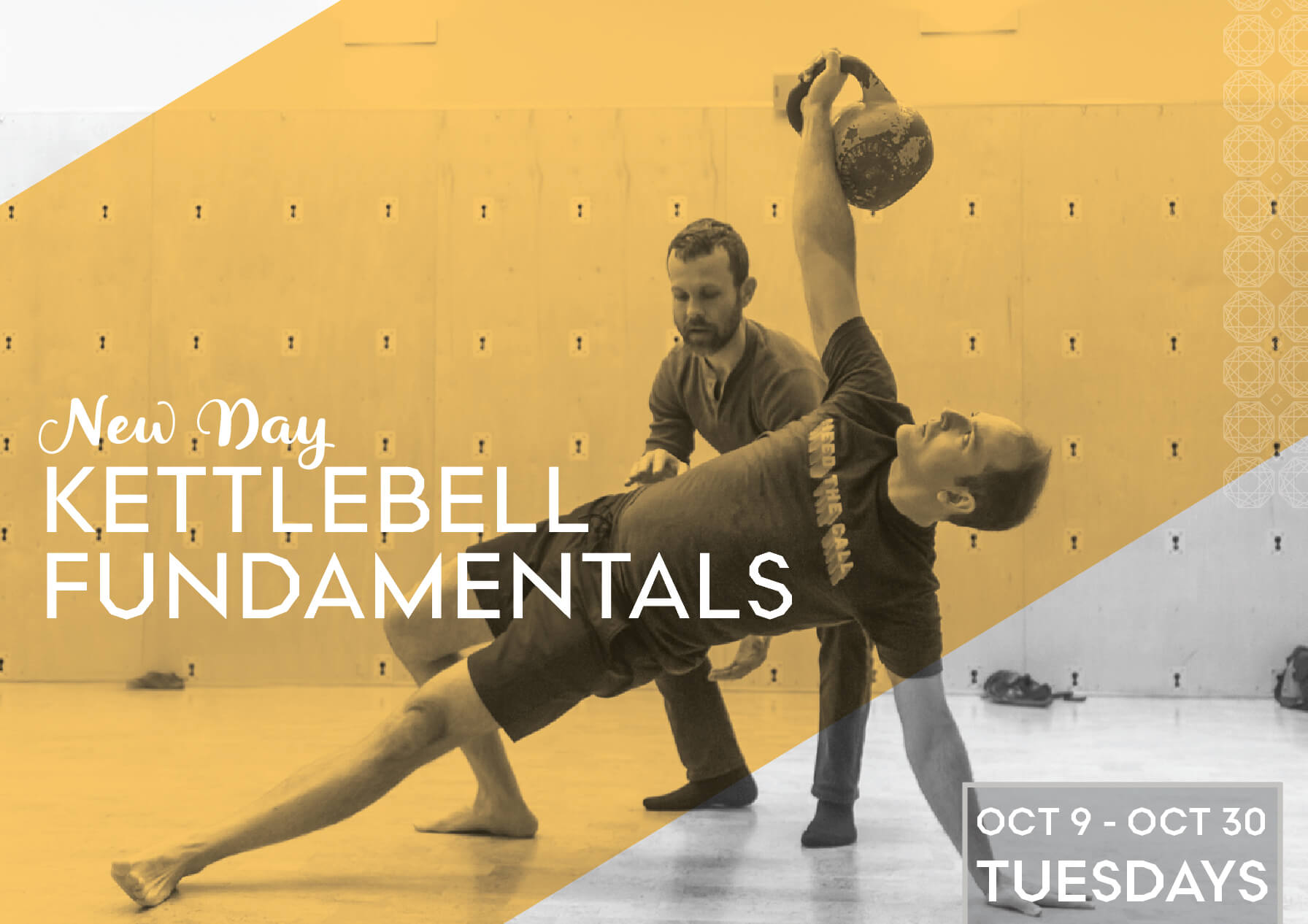 WITH Thomas Damron
Tuesdays at 5pm
Build real world strength, stability, and resilience with the most efficient tool in the gym. Each class in this 4-week course will cover a dynamic warm-up and kettlebell movements that will get progressively more challenging each week. 
Movements covered in this course: 
-Swing
-Front squat
-Push press
-Lunge + Row
-Turkish Get Up
-Single leg deadlift
-4 basic carry positions
Topics covered in the course:
-Core/spinal stability
-Breathing mechanics
-Programming
-Identifying and correcting asymmetries
-Integrated mobility
No experience is required - beginners are welcome. Injuries, please inquire in advance. Questions? Email
October 9-30
Tuesdays at 5-5:55pm
4 weeks
$100 members
$124 non-members
limited to 6, minimum 3
in the Martial Arts Room
Meet Thomas
Thomas is a certified Strength and Conditioning Coach, Structural Integration practitioner, and RKC Kettlebell Instructor. He believes that everyone has the ability to move freely, feel better, and pursue any athletic endeavor with confidence and without fear of injury.