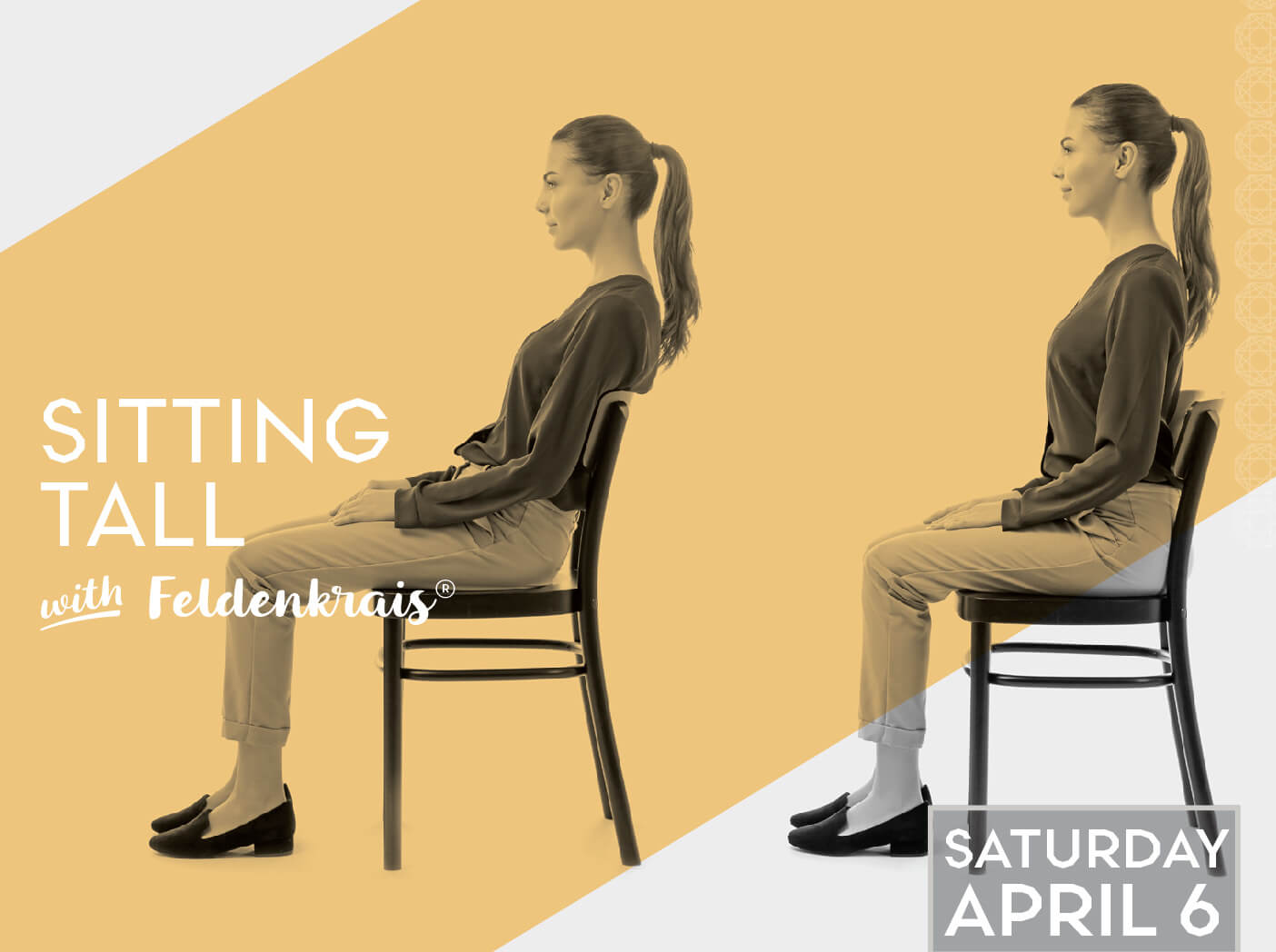 WITH Pat Siebert
Saturday at 10am
Sitting Tall with Feldenkrais®
FLOATING IN YOUR PELVIS WORKSHOP
To sit tall in the saddle, or in a chair requires continuous movement in the pelvis. One of the advantages of sitting tall in a more upright posture is the ability to float and glide on the synovial fluid in the cartilage of the joints. Because of sedentary lifestyles and long hours sitting at a desk, many have forgotten how to "float in our pelvis" leading to more wear and tear on the body.
Luckily, it's not too late to regain this ability! Join Pat in this Feldenkrais® workshop, to relearn how to sit, walk, and move with more ease and less pain.
Learn to sit tall and improve the use of your pelvis in activities such as:
- Computer work
- Driving
- Visiting with friends
- Reading
- Writing
- Eating
- Walking
- Lifting
- Breathing


Open to all levels. Limited to 30.
Saturday, April 6
10am-12:30pm
in the Studio
$35 for all
register in advance
VIP members extra 10% off
About Pat Siebert
Pat Siebert has been a Guild Certified Feldenkrais Practitioner® (GCFP) since 1986.