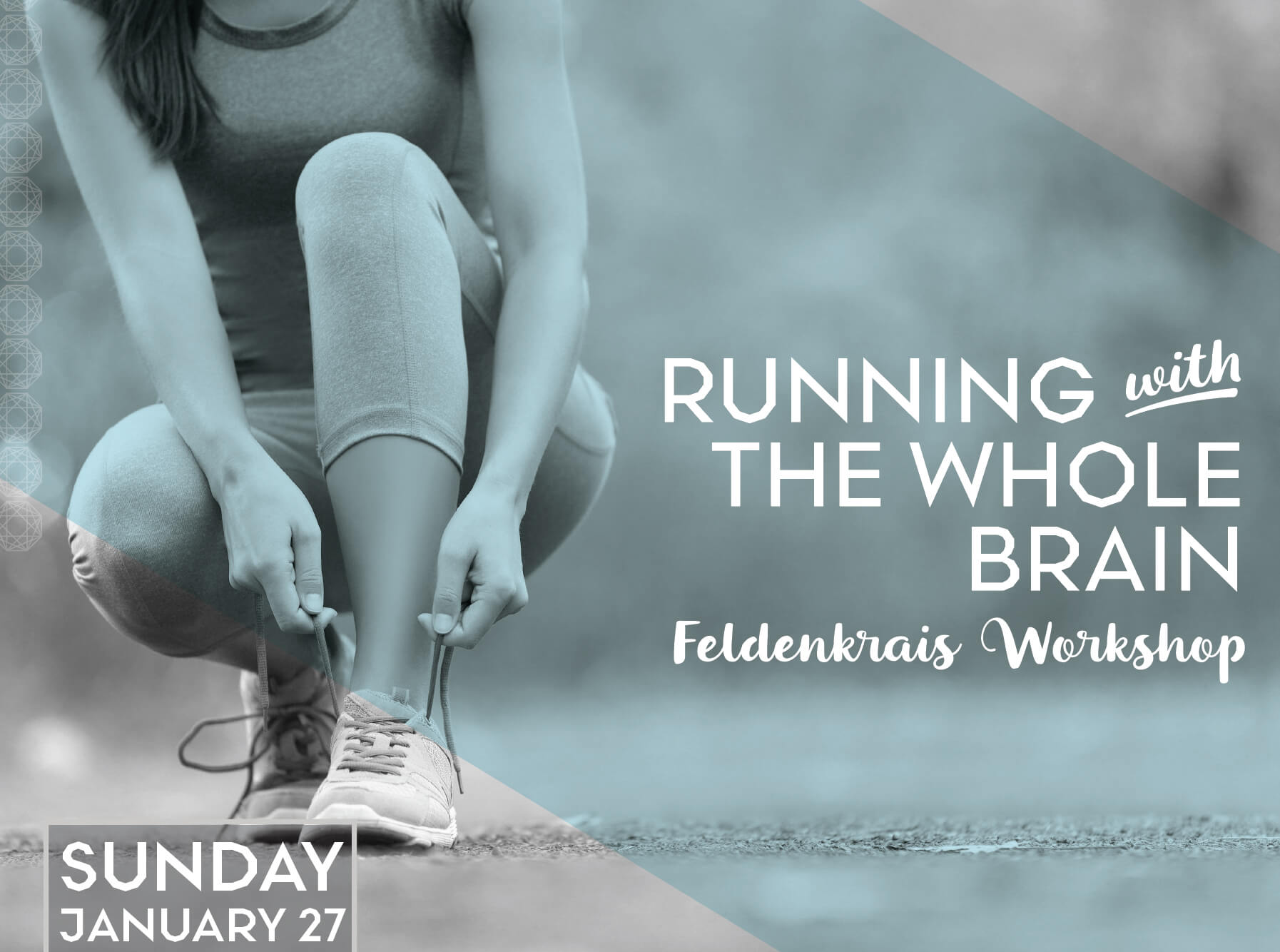 WITH Pat Siebert
Sunday at 10am
RUNNING WITH THE WHOLE BRAIN - RUN FARTHER, FASTER, EASIER
This workshop provides a Feldenkrais® perspective on running.
Discover a new way to cross-train that will get you results on race day. Join Pat in this specialized workshop using the most up-to-date science of neuroplasticity. Learn how to slow down and use less effort to change ineffective and damaging habits, leaving you set up for running success.
Expect to:
• Heal chronic injuries
• Enhance stamina and speed
• Improve breathing
• Create a more efficient running technique
• Become aware of and change destructive habits
This experiential workshop is ideal for serious runners, weekend joggers, hikers, walkers, or any sports enthusiast where healthy, pain-free running is key.
Open to all levels.
Sunday, January 27
10am-12:30pm
in the Studio
$35 for all
register in advance
VIP members receive extra 10% off
About Pat Siebert
Pat Siebert has been a Guild Certified Feldenkrais Practitioner® (GCFP) since 1986.