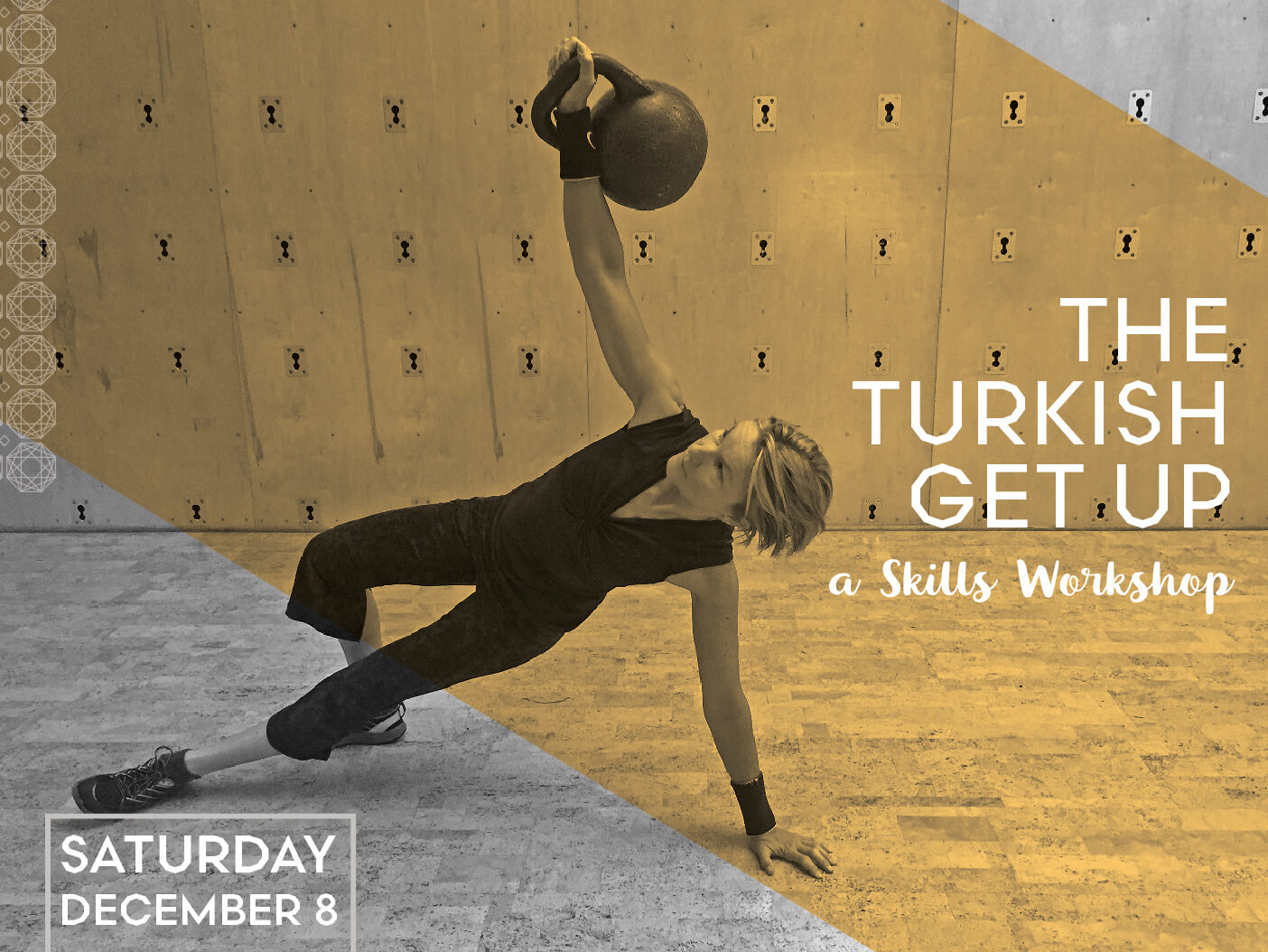 WITH Minna Harman
Saturday at 11:15am
Get a full body workout in a single exercise.
The Turkish Get Up, or TGU teaches you how to lift-specifically, how to move with and under heavy weight. It's a fantastic way to learn body awareness and body control, improve your balance and biomechanics, and build core strength to produce force for athletic power.
This workshop is appropriate for all levels and you do not need previous kettlebell experience. Progression will be based on your fitness and skill level. Beginners will learn the basic technique, intermediate and advanced participants will improve technique and learn drills to challenge themselves.
Pre-registration is required.
Saturday, December 8
11:15am-12:15pm
$30 for member/non-member
Limited to 8
in Martial Arts room
Meet Minna!
Minna Harman is an Elite Personal Trainer, Level I & II IKFF certified instructor, and a KBC certified kettlebell lifting coach. She has competed in kettlebell sport and studied hard & soft style kettlebell techniques since 2010.