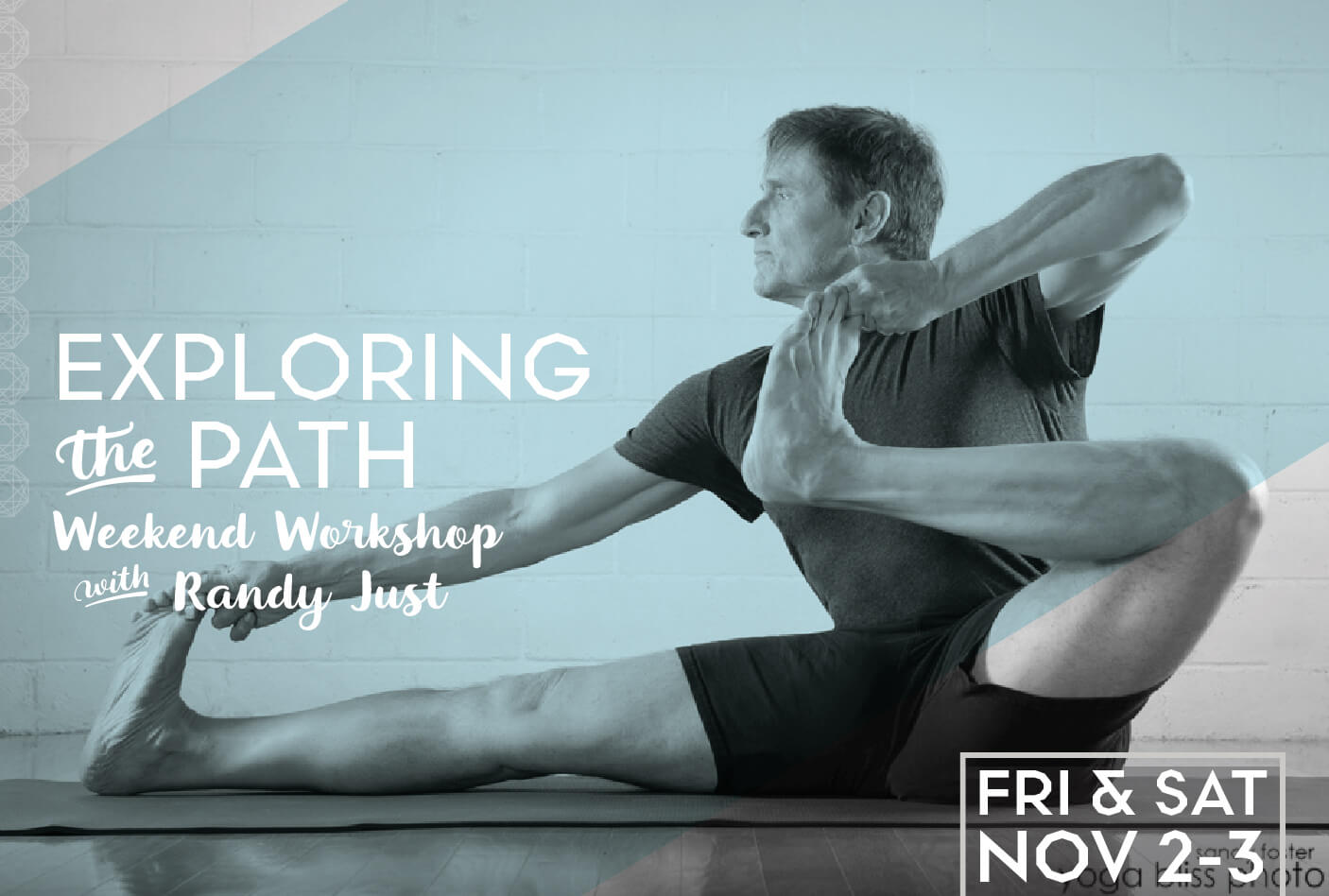 WITH Randy Just
Friday at 6pm, Saturday at 11am and 3pm
JOIN US FOR AN IN-DEPTH EXPLORATION OF ASANA PRACTICE
In anticipation of Abhijata Iyengar's visit to Dallas for the 2019 National Iyengar Yoga Convention, Randy Just will focus his workshop on the theme of Exploring the Path of Practice. Join us for this in-depth exploration of the benefits of asana practice. 
Randy is the Director of the BKS Iyengar Studio of Dallas and is a Senior Intermediate 1 Certified Iyengar Yoga teacher. Randy has studied many years with the Iyengars in Pune, India, as well as many Senior Iyengar teachers globally and in the U.S.
Students and teachers of all yoga traditions are welcome to attend. Some yoga experience is recommended, but this will be an All Levels workshop. Don't miss it! 
Three Sessions: Friday, November 2 - Saturday, November 3
$35 each session or $99 whole weekend

Weekend Schedule
Friday, November 2 at 6-8pm | Hip Openers & Arm Balances
Saturday, November 3 at 11am-1pm | Standing Poses & Backbends
Saturday, November 3 at 3-5pm | Pranayama & Inversion
Friday and Saturday Sessions in the Studio at Downtown
Click the button below to sign up for individual sessions: 
Or sign up for the whole course below. 
Meet Randy Just
Randy is a Senior Intermediate 1 Certified Iyengar Yoga teacher visiting from Dallas. His devotion to yoga, his dynamic, precise teaching style, combined with a great sense of humor create some really challenging and fun classes. We are excited to host him once again for a weekend workshop at our Downtown location!