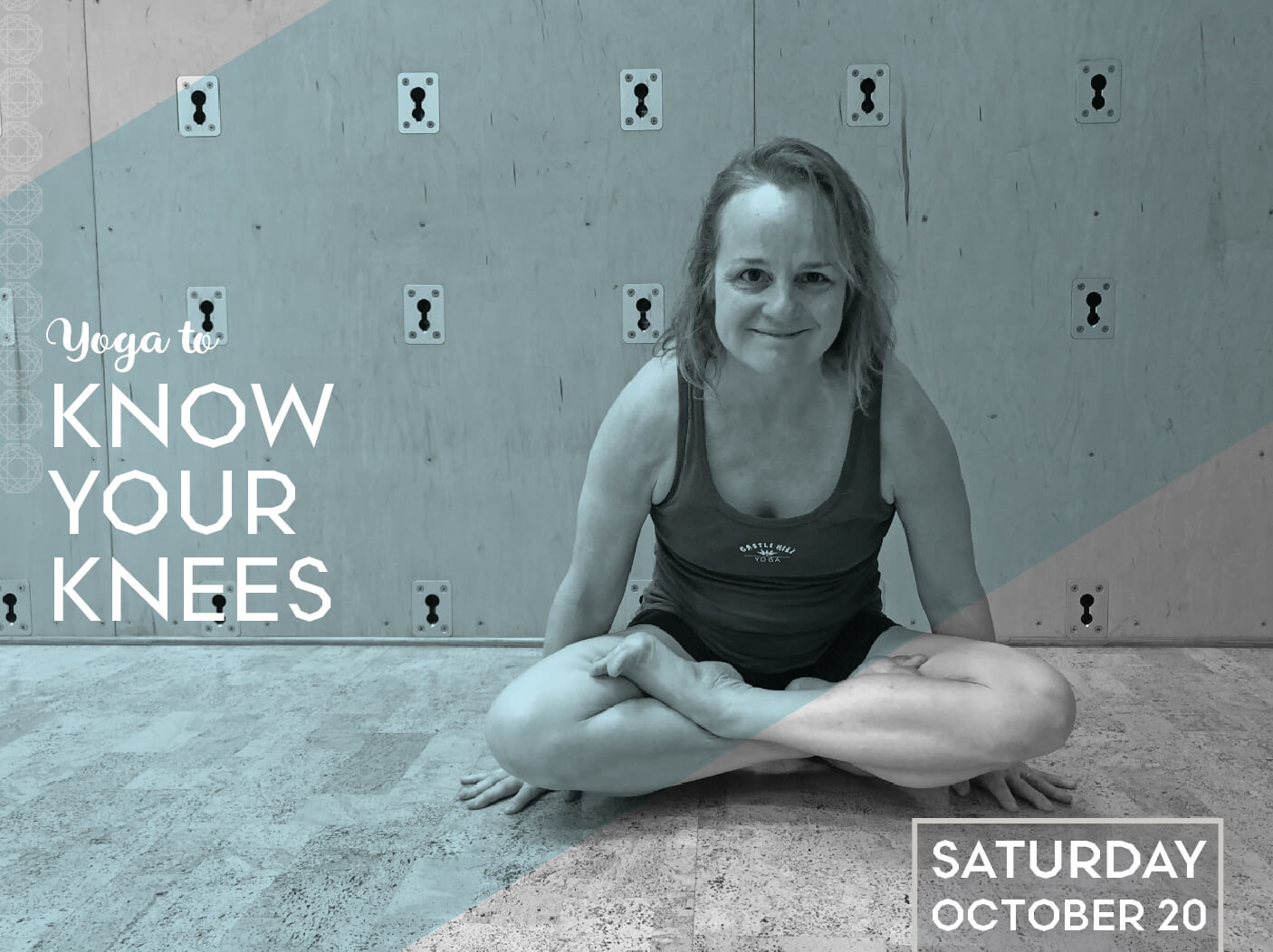 WITH Anne-Marie Schultz
Saturday at 2pm
ARE CRANKY KNEES CRAMPING YOUR STYLE?
Knee pain is a common complaint that can happen at any age or stage in life. In this workshop, we will "get to know" our knees and how to stretch and strengthen the knee joint safely.
Often knee issues arise because we have not fully opened the hips and so we will look at the relationship between the hips and the knees.
We will explore the range of movement of the knees in a variety of seated and standing poses, as well as how to use simple techniques with ropes, belts, and blankets to create space in the knee joint. Expect a fun-filled educational two hour workshop. All levels welcome!
Saturday, October 20
2-4pm
Lotus Room
$30 for all, VIP members save 10%
Meet Anne
Anne-Marie is a certified Junior intermediate Level II Iyengar Yoga instructor. She has studied with many senior teachers in the Iyengar system and has a gift for distilling their teaching down to a very basic level. She also has a PhD in philosophy and a great sense of humor so expect fun, thoughtful reflections on the meaning of life, the universe, and everything in between.