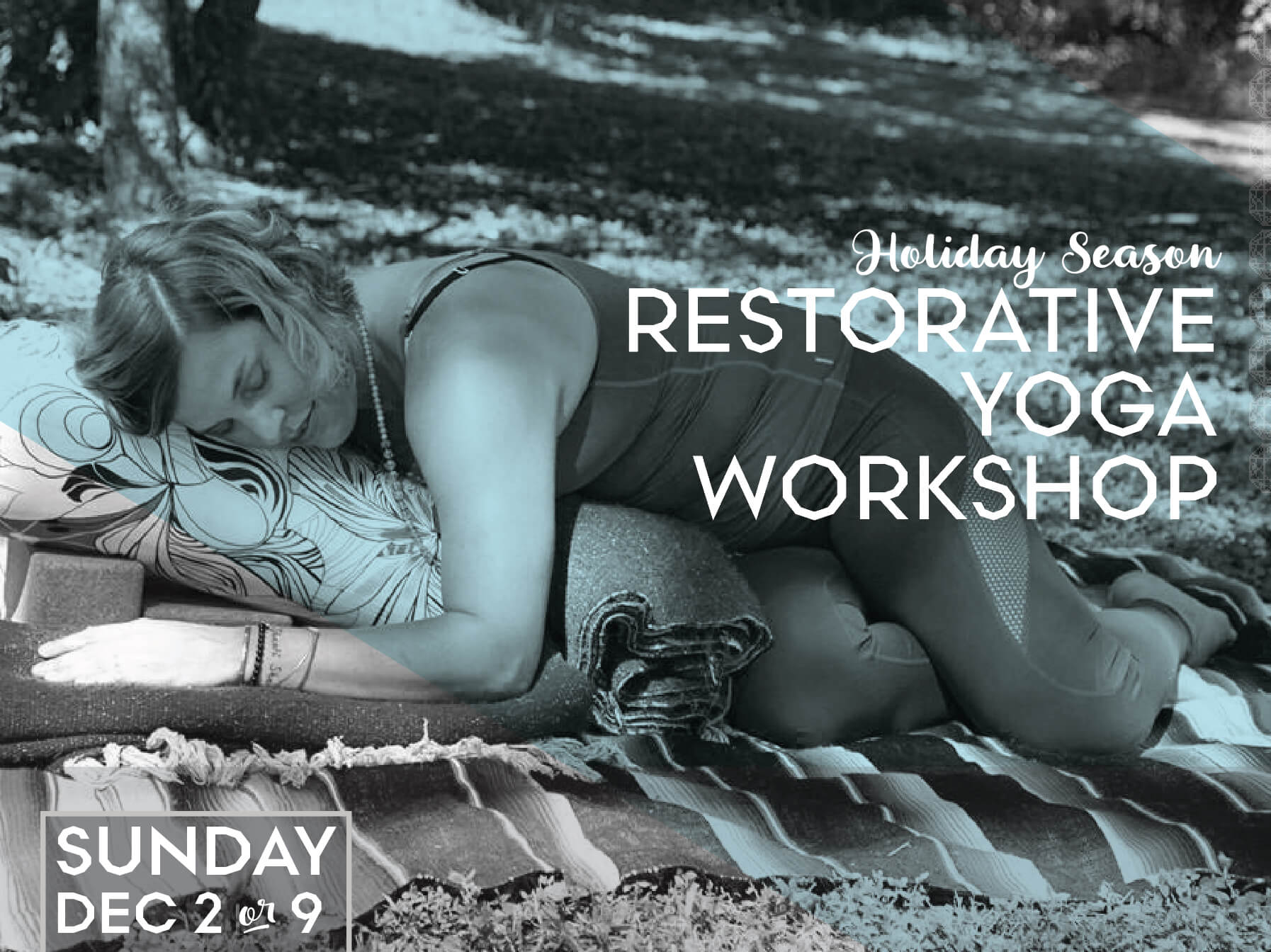 WITH Kori Jones
Sundays at 2pm
Allow yourself a total body reboot through rest. 
The practice of Restorative Yoga is a proven strategy to release stress and tension in the body. Restful postures and supportive props create an experience of ease that produces deep relaxation. In this workshop we will discuss the necessary conditions to induce this state of relaxation, learn how to set up a space designed to allow the body and mind to let go, and finally experience it first hand! Join Kori for a refreshing practice during a typically hectic time of year. 
Sunday, December 9 at Downtown (limit 24) in the Chakras
2-4pm
$25 members
$35 non-members
VIP members save an extra 10%
Meet Kori Jones
Kori is an E-RYT200 instructor and has been practicing yoga and incorporating it in her life for over a decade. She specializes as a "Relax and Renew" trainer and is certified with the "Warriors at Ease" program using yoga as a tool for military-related trauma.