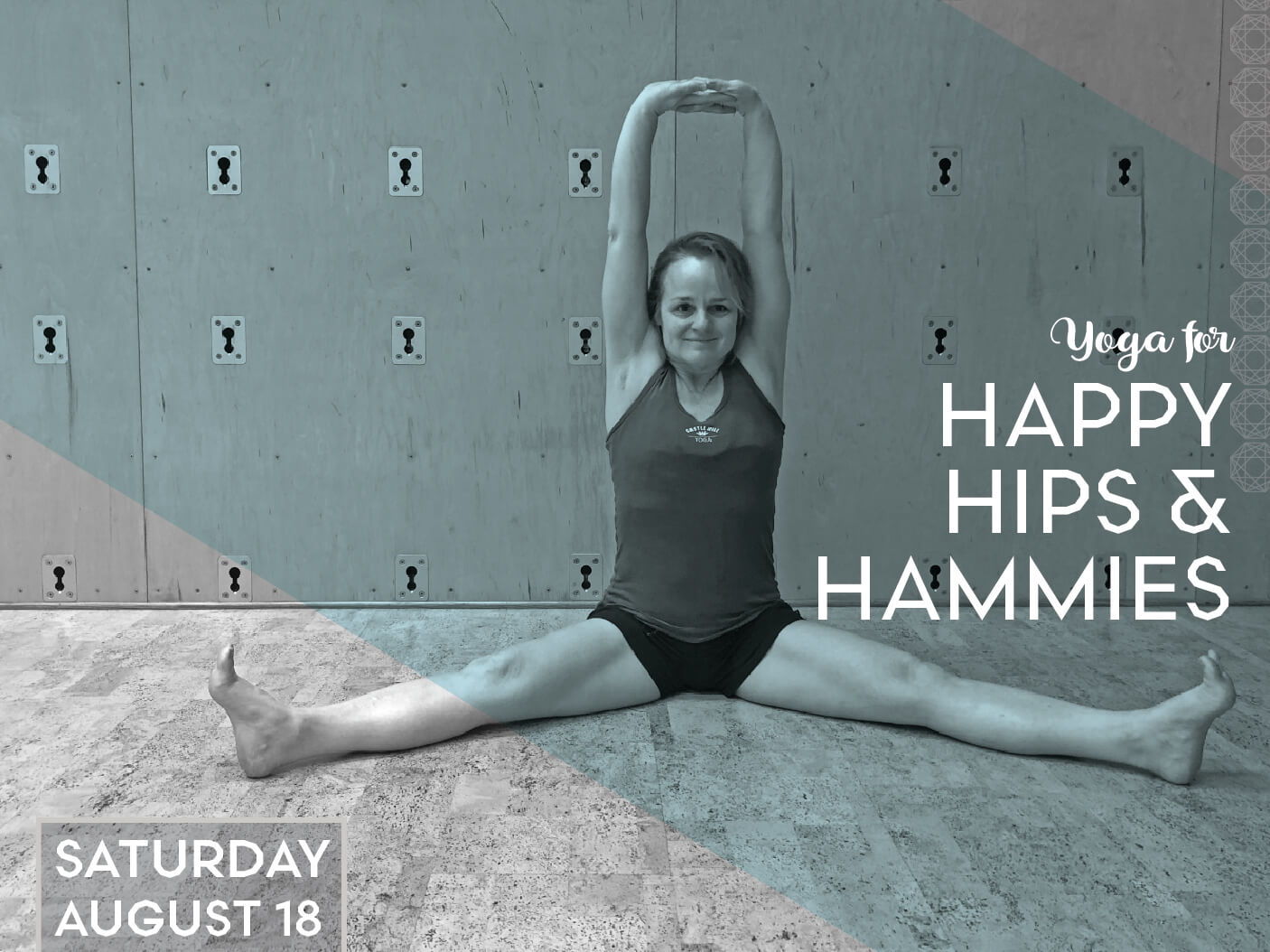 WITH Anne-Marie Schultz
Saturday at 2pm
ARE TIGHT HIPS OR HAMSTRINGS HOLDING YOU BACK?
Many people experience limitations in poses because of tight hips and hamstrings. This situation is particularly common for yoga students who also do other forms of physically active exercise. 
In this all levels workshop, we will explore a variety of seated, supine, and standing poses that will help create greater mobility in these areas. When the hips and hamstrings have more flexibility it decreases strain on other areas of your body, especially the back and knees. More flexibility in the hips also improves other poses like inversions and arm balances. Hip hip hooray! 
Open to students at all levels. 
Saturday, August 18
2-4pm
Lotus Room
$30 for all, VIP members save 10%
Meet Anne
Anne-Marie is a certified Junior Intermediate Level II Iyengar Yoga instructor. She has studied with many senior teachers in the Iyengar system and has a gift for distilling their teaching down to a very basic level. She also has a PhD in philosophy and a great sense of humor so expect fun, thoughtful reflections on the meaning of life, the universe, and everything in between.