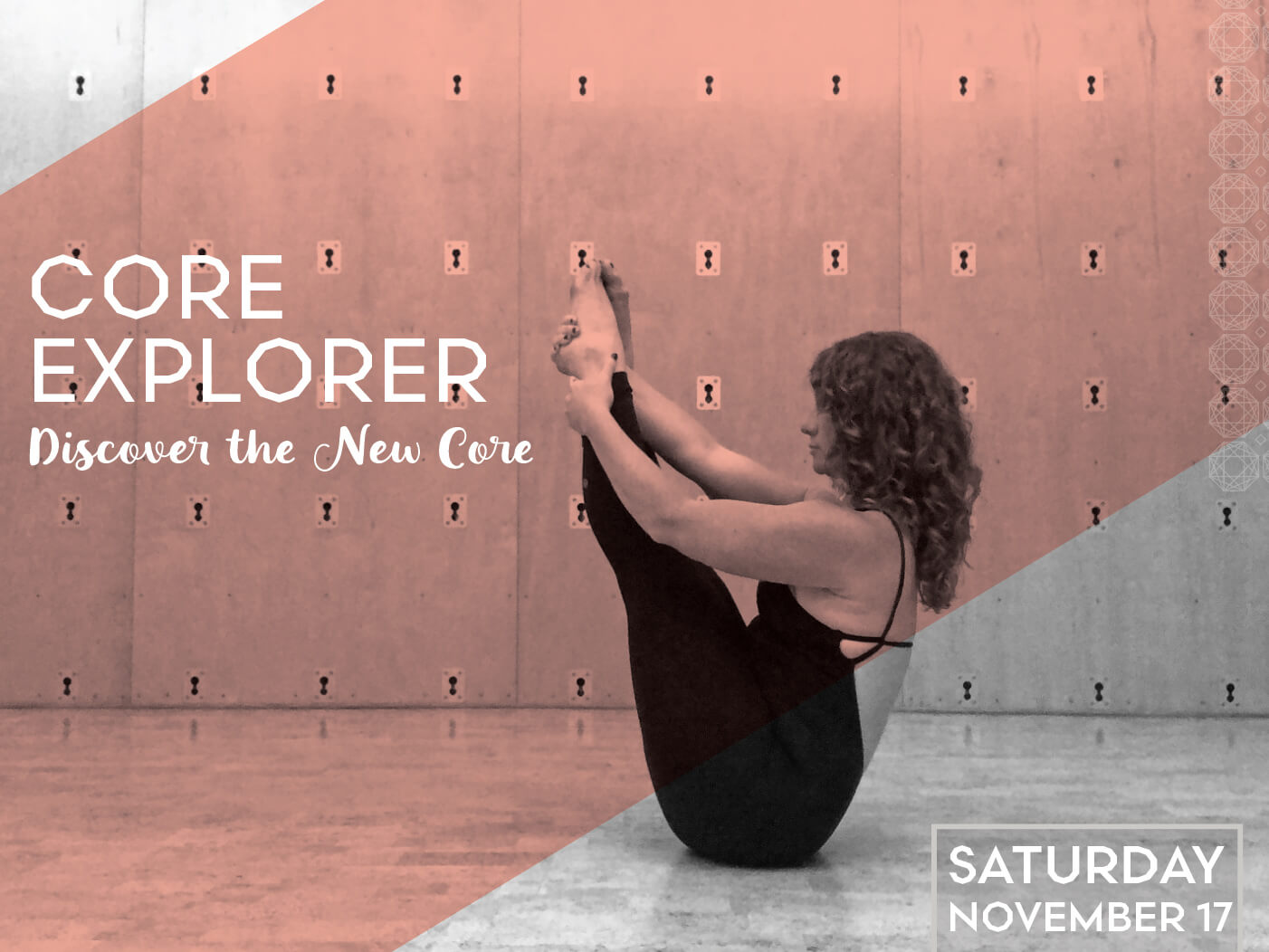 WITH Mandie Pitre
Saturdays at 2pm
DISCOVER CORE FROM AN EMBODIED PERSPECTIVE
The Core Explorer workshop series gives you a chance to dive deep and learn the relationship of the entire body and a powerful core. Core is beyond the abdominals. It is the whole body coordinating, integrating, and awakening!
In each session, Mandie will use movement and embodied anatomy to provoke exploration of core support from the unique perspective of each body. No previous anatomical knowledge needed. 
Through this exploration, you will learn the difference between tension and toning, over stretching versus releasing fascial tension, how to connect through your whole core body versus straining the abs and back. Get ready to move from an integrated perspective!


This Fall
September 15, October 13, November 17
Saturdays 2-4pm
minimum 4, max 12
each workshop
$30 members
$40 non-members

or sign up for all 3 at a discount:
$79 members
$99 non-members
Workshop #1 - September 15
Foot to pelvic floor connection
Workshop #2 - October 13
Pelvic floor to diaphragm connection
Workshop #3 - November 17
Shoulder to pelvic floor connection
Meet Mandie
Mandie began teaching Pilates in 2005 under the guidance of master trainer, Wendy LeBlanc Arbuckle. With 30 years of in-depth practice in classical ballet, modern hip-hop, and most recently the Brazilian martial art - Capoiera, Mandie's progressive approach helps her clients discover the athlete within.