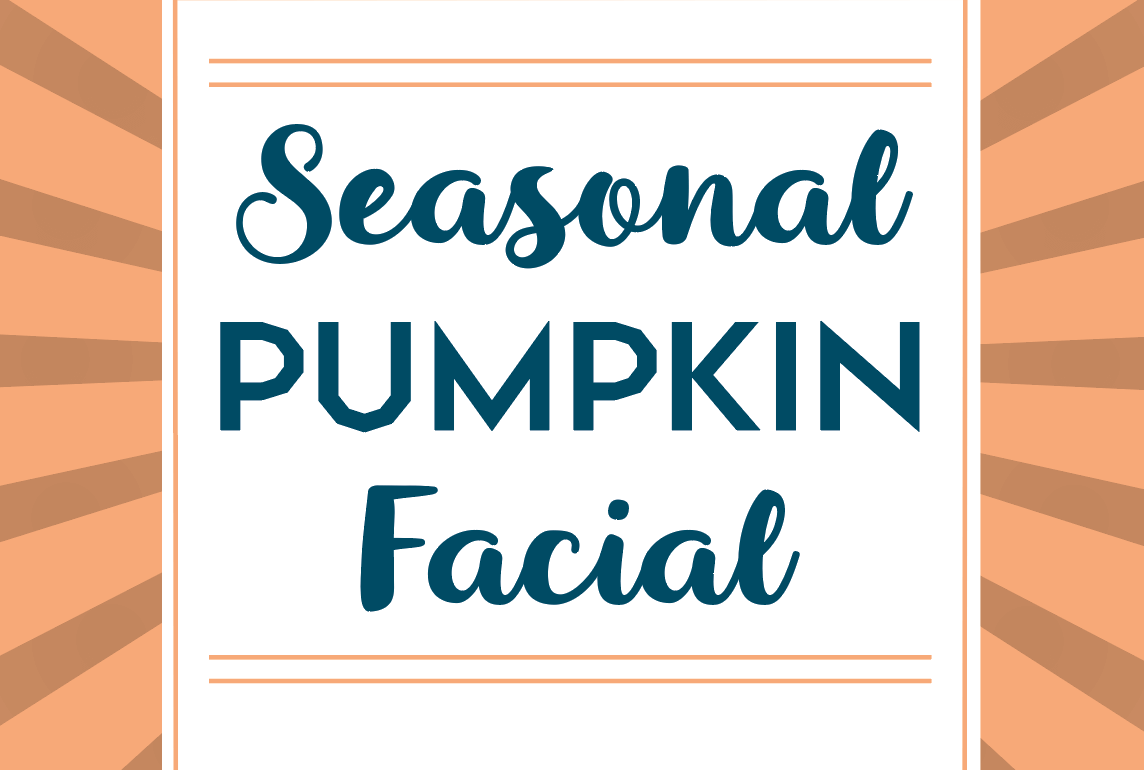 Treat yourself to more than a PSL this fall with a specially formulated pumpkin facial!
Packed with vitamins and antioxidants, this pumpkin peel will brighten and firm your skin for a flawless complexion this holiday season. 
50-minute session
$100 members
$110 non-members
Exclusively at our Downtown spa. Available for a limited time at a special price.
Book online, by phone by calling 512-478-4567 (x1 for Downtown), or with the front desk. 
Cannot be combined with other discounts. 



3 Reasons Why You Need a Pumpkin Facial this Fall
A pumpkin facial is the perfect treatment to get after the summer season. The natural fruit enzymes found in pumpkin work to gently exfoliate the skin, fighting free radical damage from the sun, and will leave sun-kissed skin feeling refreshed and lightened.  
Pumpkin is naturally packed with Vitamin A, C, and Vitamin E. These powerful antioxidants help smooth the surface of the skin and promotes collagen production which combats the signs of aging (buh-bye fine lines!).
It smells delicious! Aromatherapy can improve your mood, decrease your stress levels, and restore relaxation to even the busiest of people.