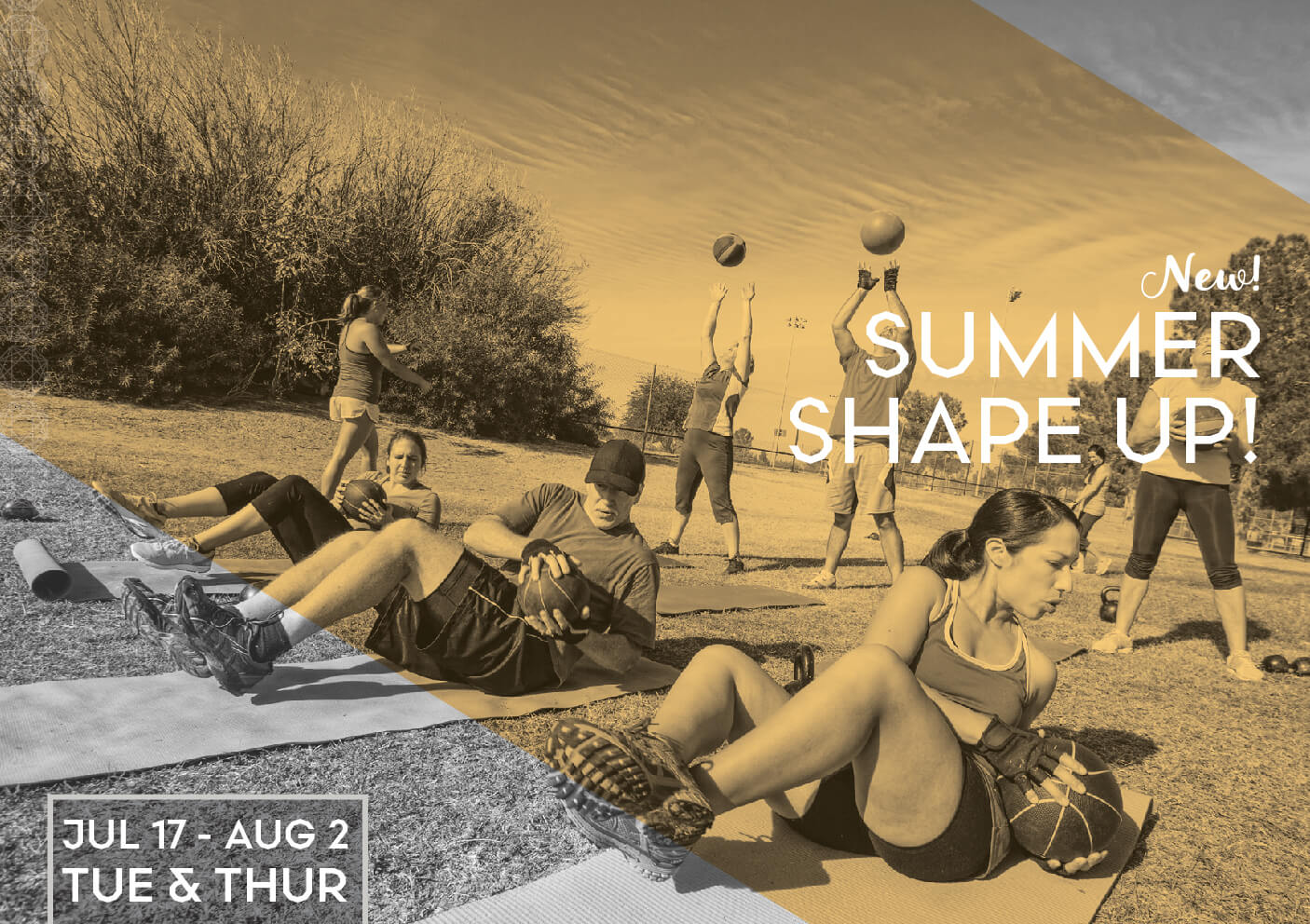 WITH Tonja Hancock
Tuesdays/Thursdays at 7am
BORED WITH YOUR WORKOUTS? YOU'RE READY FOR A SHAPE UP!
Join Tonja for a twice a week early morning boot camp style workout. Each week Tonja mixes up workouts to give your body a true shape up. Men and women are both encouraged to sign up but warning - this program is not for the faint at heart. Please no current injuries. 
Leave your excuses at home and be ready to work hard and push past some self-perceived limits in this new indoor/outdoor class series!
July 17-August 2
Tuesday/Thursday 7-7:45am
Outdoors/The Big Room
minimum 3, max 8
$96 members, $132 non-members
VIP members save 10%
Meet Tonja
Tonja is a NASM certified personal trainer, cheer coach, and integrative nutrition health coach. She has spent countless hours sifting through health and nutrition research so her clients don't have to. Whatever your goal, Tonja can create the plan and cheer you on!