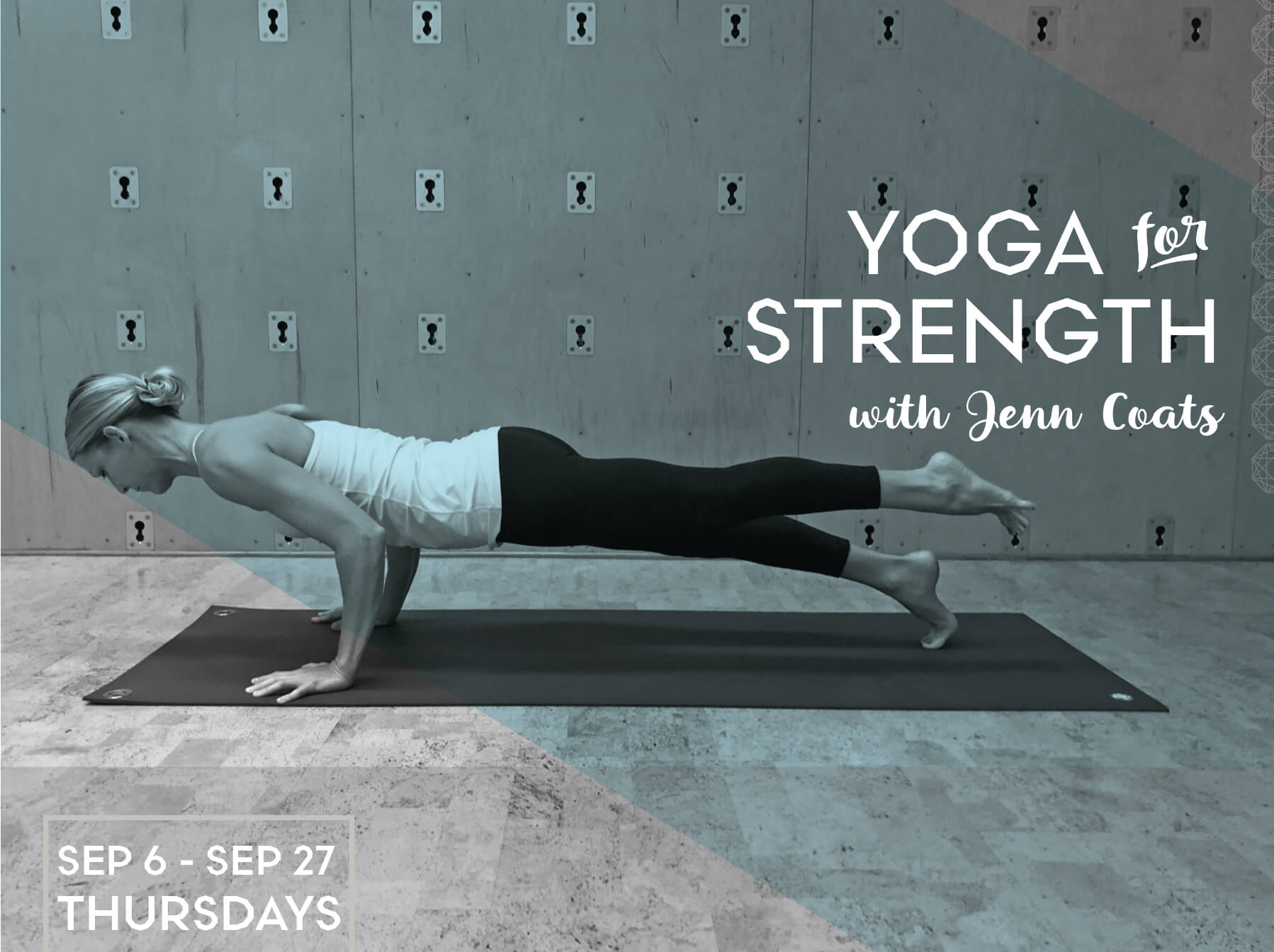 WITH Jenn Coats
Thursdays at 6:30pm
FIND YOUR STRENGTH ON & OFF THE MAT
Yoga for Strength takes the focus away from hyper-flexibility and tangled up poses, and centers on functional strength. In this 4-week series, Jenn will guide you through yoga postures and transitions to systemically stabilize and strengthen the body. Expect to put in plenty of effort as you reap the benefits of a stronger, more balanced body. 
September 6-27
Thursdays 6:30-7:30pm
$64 member
$88 non-member
minimum 6, maximum 16
in the Lotus Room
VIP members save an extra 10%
Meet Jenn
Jenn is a lifelong athlete; from dancer and gymnast to yogi, rock climber, and avid hiker. Jenn's diverse fitness background and education shines through in her holistic approach to both her training sessions and yoga classes.