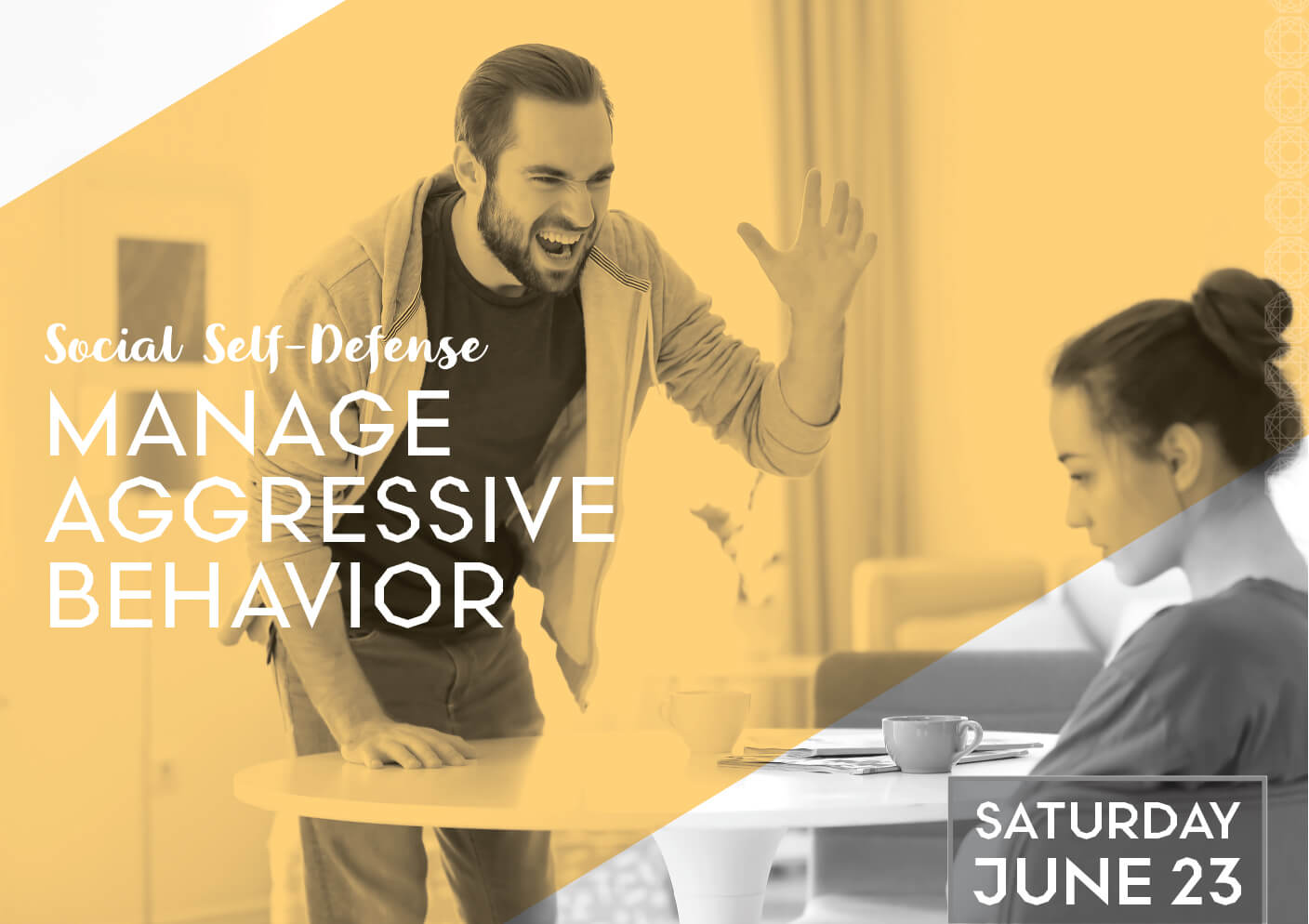 WITH Christopher Johnston
Saturday at 1pm
This workshop is about communication as self-defense. It is for adults who want to improve their personal safety and conflict resolution skills. Participants learn concepts related to human behavior then acquire usable skills through fun improvisational exercises. 
Participants will learn how to: 
Detect the potential for violent conflict ahead of time. 
Redirect an escalating cycle of aggression. 
Express confidence and strength (even if you're scared).
Calm emotionally volatile individuals. 
Interpersonal aggression and violence does not happen in a vacuum. It is a social phenomenon that always includes multiple factors. There are conditions that lead up to it, psycho-social dynamics in flux during and ideal relational outcomes. Come experience an empowering approach to dealing with extremely difficult people. 
Saturday, June 23
1-4pm in the Big Room
360 Location: 3801 N. Capital of Tx Hwy, Bldg i-100, Austin, TX 78746
$145 for everyone
$110 sign up before
June 1 
June 10 - extended
(we apologize, no additional member discounts for this event)
About Christopher Johnston
Christopher is a conflict resolution specialist who leads workshops for businesses, professionals, and families all across North America. A former self-defense instructor, he has spent the last 26 years developing course curriculums that cover human communication, behavior, and ideological extremism. Christopher resides in California and we are excited to host him in Austin.