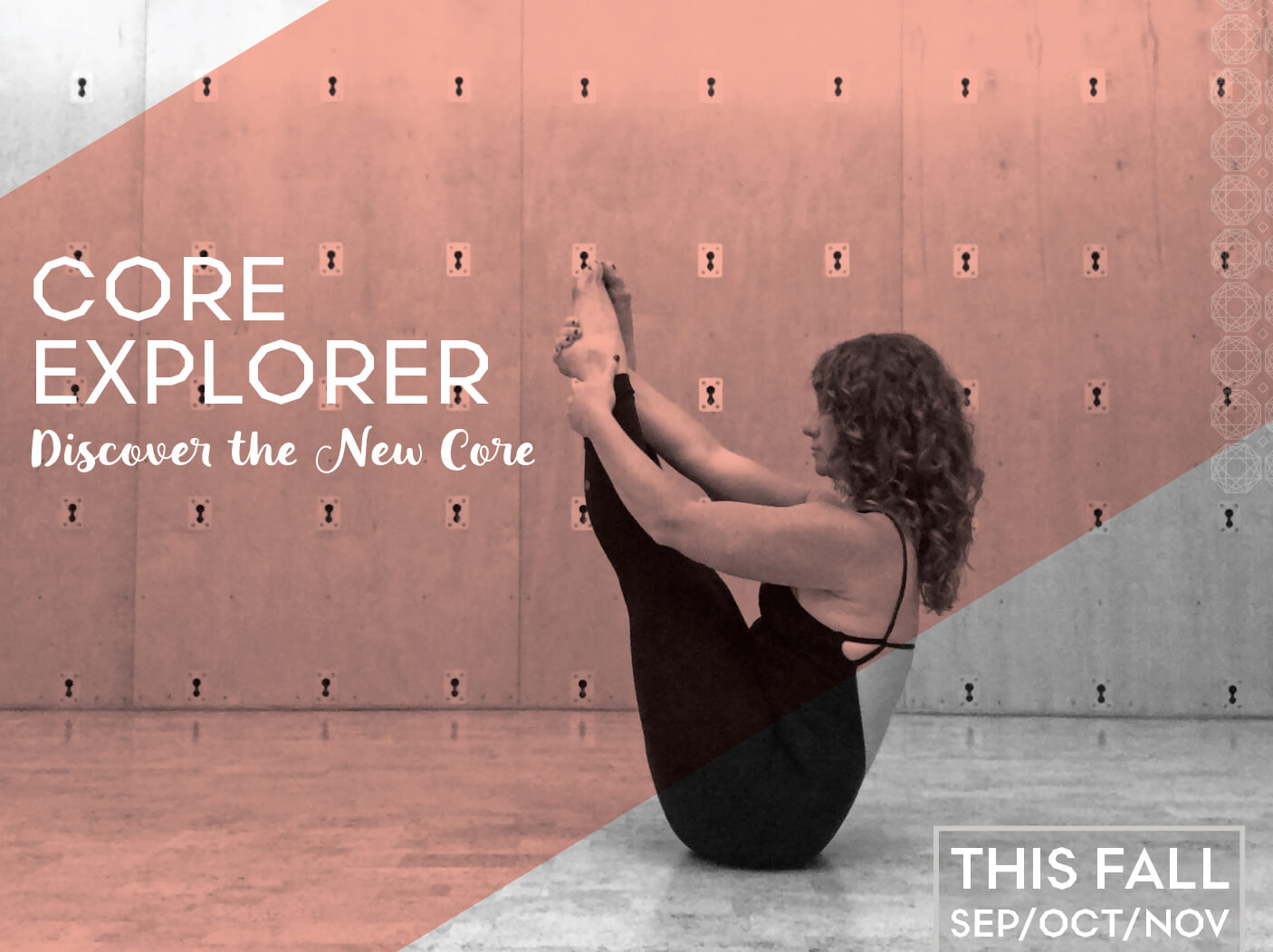 WITH Mandie Pitre
Saturdays at 2pm
The Core Explorer workshop series gives you a chance to dive deep and learn the relationship of the entire body and a powerful core. Core is beyond the abdominals. It is the whole body coordinating, integrating, and awakening!
In each monthly session, we will take a look inside the body with anatomical visuals and move through Pilates movements (and more) in a thoughtful, experiential, and fun way.
This course will leave you with a new view on how to approach movement. The material presented can be applied to any discipline and any person, regardless of experience. The workshops build on each other and so it is recommended to take all three - but this is not required.
This Fall
September 15, October 13, November 10
Saturdays 2-4pm
minimum 4, max 12
each workshop
$30 members
$40 non-members

or sign up for all 3 at a discount:
$79 members
$99 non-members
Workshop #1 - September 15
Integrating the arms and legs
Workshop #2 - October 13
The dance of the breath, pelvis, and spine
Workshop #3 - November 10
Coordinating the whole body in motion
Click the button below to sign up for individual workshops:
Or sign up for the whole course below.
Meet Mandie
Mandie began teaching Pilates in 2005 under the guidance of master trainer, Wendy LeBlanc Arbuckle. With 30 years of in-depth practice in classical ballet, modern hip-hop, and most recently the Brazilian martial art - Capoiera, Mandie's progressive approach helps her clients discover the athlete within.