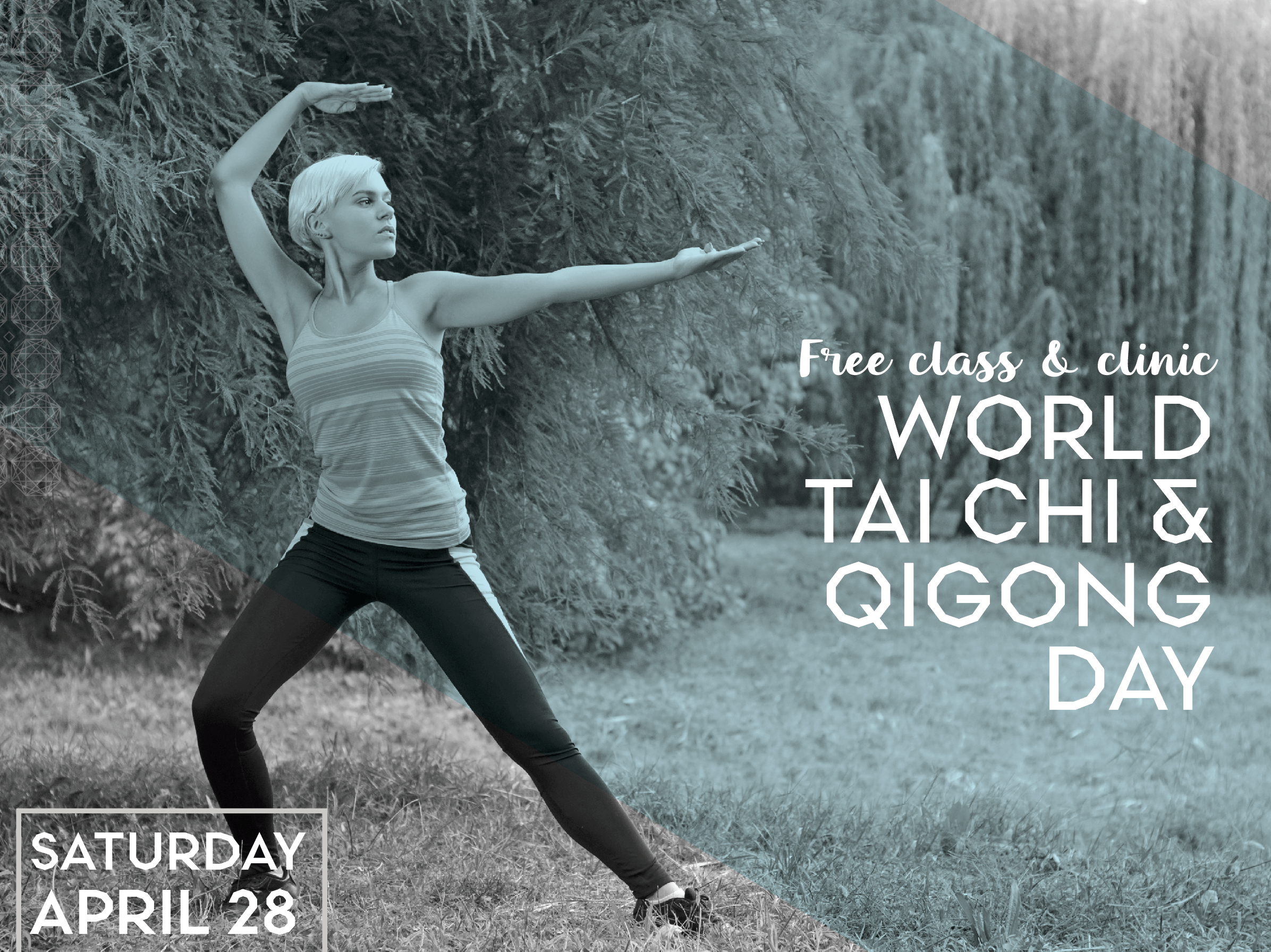 WITH Jeff Bowman
Saturday at 10:45am
Join Master Trainer, Jeff Bowman, in this special class to celebrate World Tai Chi & QiGong Day. 
Qigong is a holistic system of self healing, exercise, and meditation. This ancient form of movement has been practiced in China for centuries. This practice is specifically focused to improve health and longevity. 

FREE QI GONG CLASS
Saturday, April 28 
10:45am-11:45am
Mind Body Studio
max 18

Ba duan jin qigong consists of gentle stretching exercises that lengthen the muscles and tendons while also stimulating Meridians and internal organs. While there are both standing and seated variations, Jeff will be teaching a standing set of eight postures. 

INTRODUCTION TO TAI CHI CHUAN
Saturday, April 28 
12:00-12:30pm
Mind Body Studio
max 18
Join Jeff in a free 30-minute clinic on Yang style Tai Chi Chuan. We will briefly touch on the benefits, core principles, and a few basic movements to get you started on this incredibly fulfilling practice. 
Classes are free and open to everyone. 
Join Jeff
Jeff Bowman is a Master Personal Trainer who left the corporate world for a career in fitness in order to spread the important message: "health is wealth!" Jeff has practiced Tai Chi and QiGong for over 10 years and is excited to celebrate with special classes for World Tai Chi & QiGong Day.