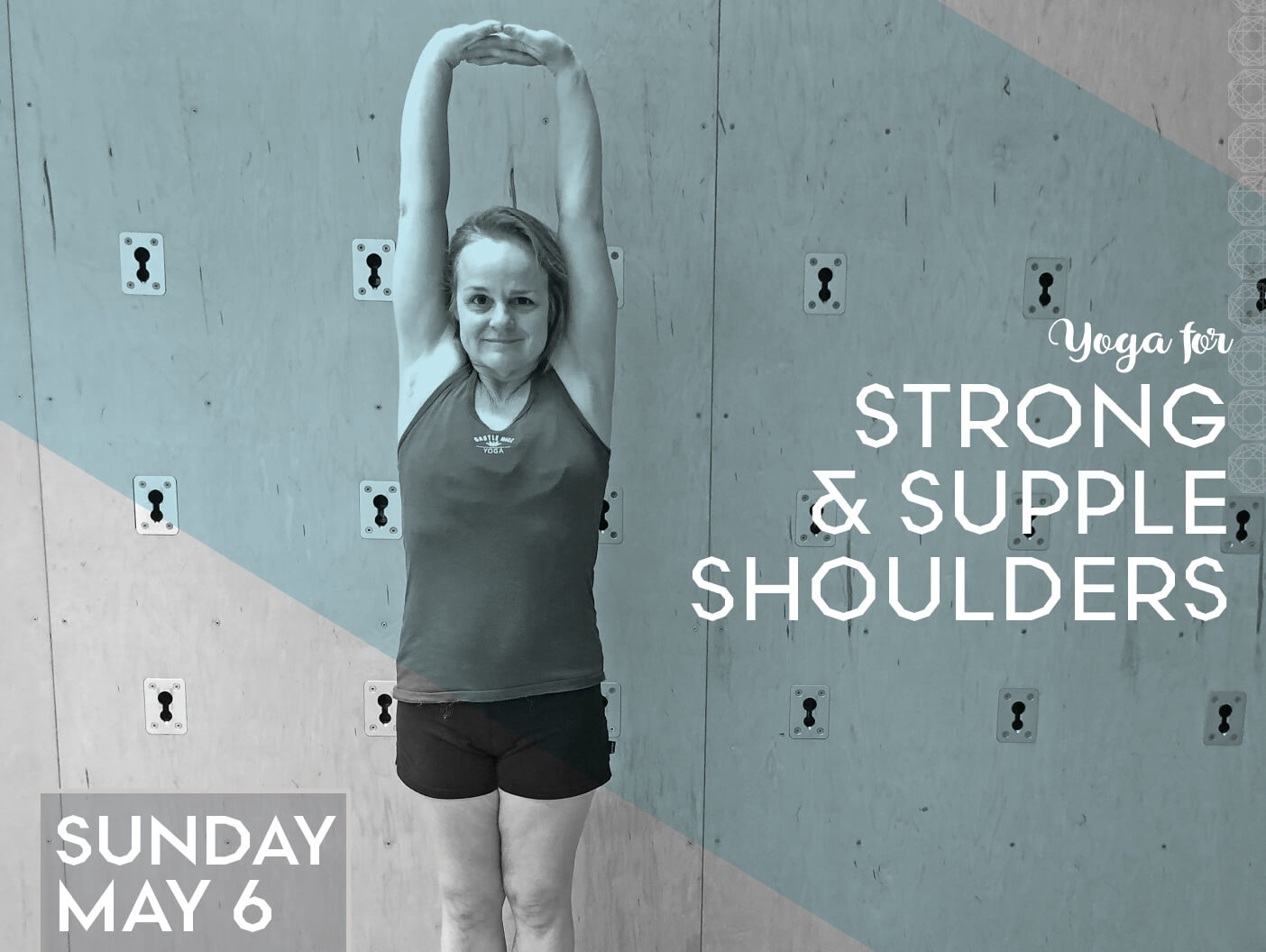 WITH Anne-Marie Schultz
Sunday at 2pm
7.5 MILLION PEOPLE A YEAR SUFFER FROM SHOULDER PROBLEMS In this afternoon workshop, you will learn a variety of basic yoga poses that will help strengthen and create flexibility in the shoulder joint. We will also explore how to approach various arm balances and inversions in ways that will keep your shoulders, elbows, and wrists safe and happy as you advance your yoga practice.
This is an all levels workshop that will incorporate education about the shoulder joint as well as practical applications to build strength in this often vulnerable area of the body.
Sunday, May 6
2:00-4:00pm
in the Lotus Room
at Downtown
limited to 24, open to all
$30 for all
VIP MEMBERS: EXTRA 10% OFF
Meet Anne-Marie Schultz
Anne-Marie is a certified Junior Intermediate Level 3 Iyengar Yoga instructor. She has studied with many senior teachers in the Iyengar system and has a gift for distilling their teaching down to a very basic level. She also has a PhD in philosophy and a great sense of humor so expect fun, thoughtful reflections on the meaning of life, the universe, and everything in between.