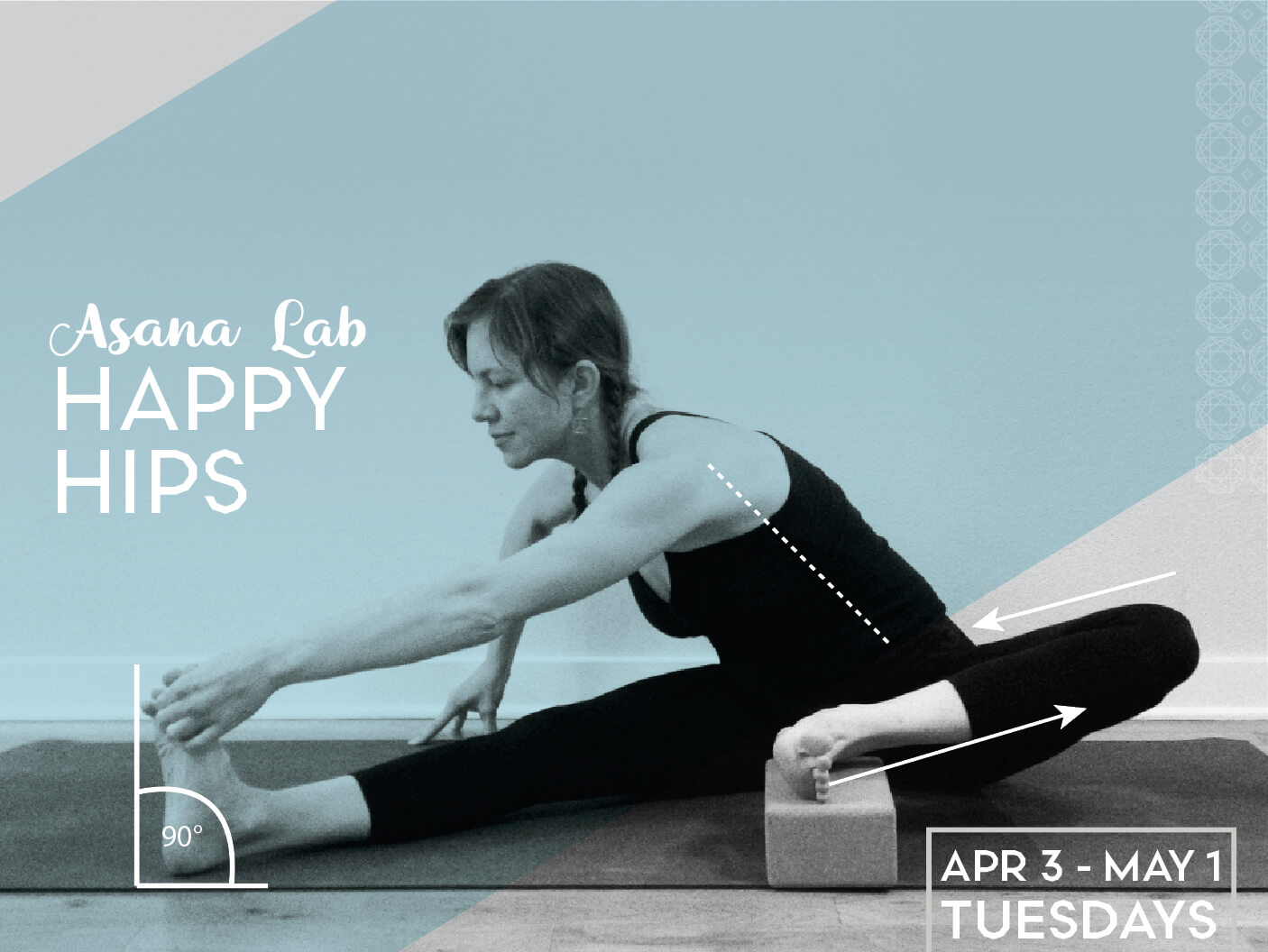 WITH Kim Schaefer
6:15 to 7:30 p.m. Tuesdays
GRUMPY HIPS WELCOME!
Whether sitting for prolonged periods or actively training, you might notice a certain tightness and angriness in your hips. This series is for you! In this round of Asana Lab, you will turn hip grumpiness into happiness by lovingly paying attention to the weak areas and the tight areas that encompass the circumference of your hips. Increase your mobility with consistent practice of hip strengthening and hip opening yoga poses over the course of 5 weeks. 
April 3 - May 1
Tuesdays 6:15-7:30pm
Chakras Room
5 sessions
members: $80
non-members: $90 
min 6, max 14
VIP MEMBERS: EXTRA 10% OFF
about Kim Schaefer
Kim has a gift for guiding her students through the hard work and challenge of asana practice with laughter and humility. Her clear and encouraging teaching style allows even those new to yoga to feel supported and motivated.